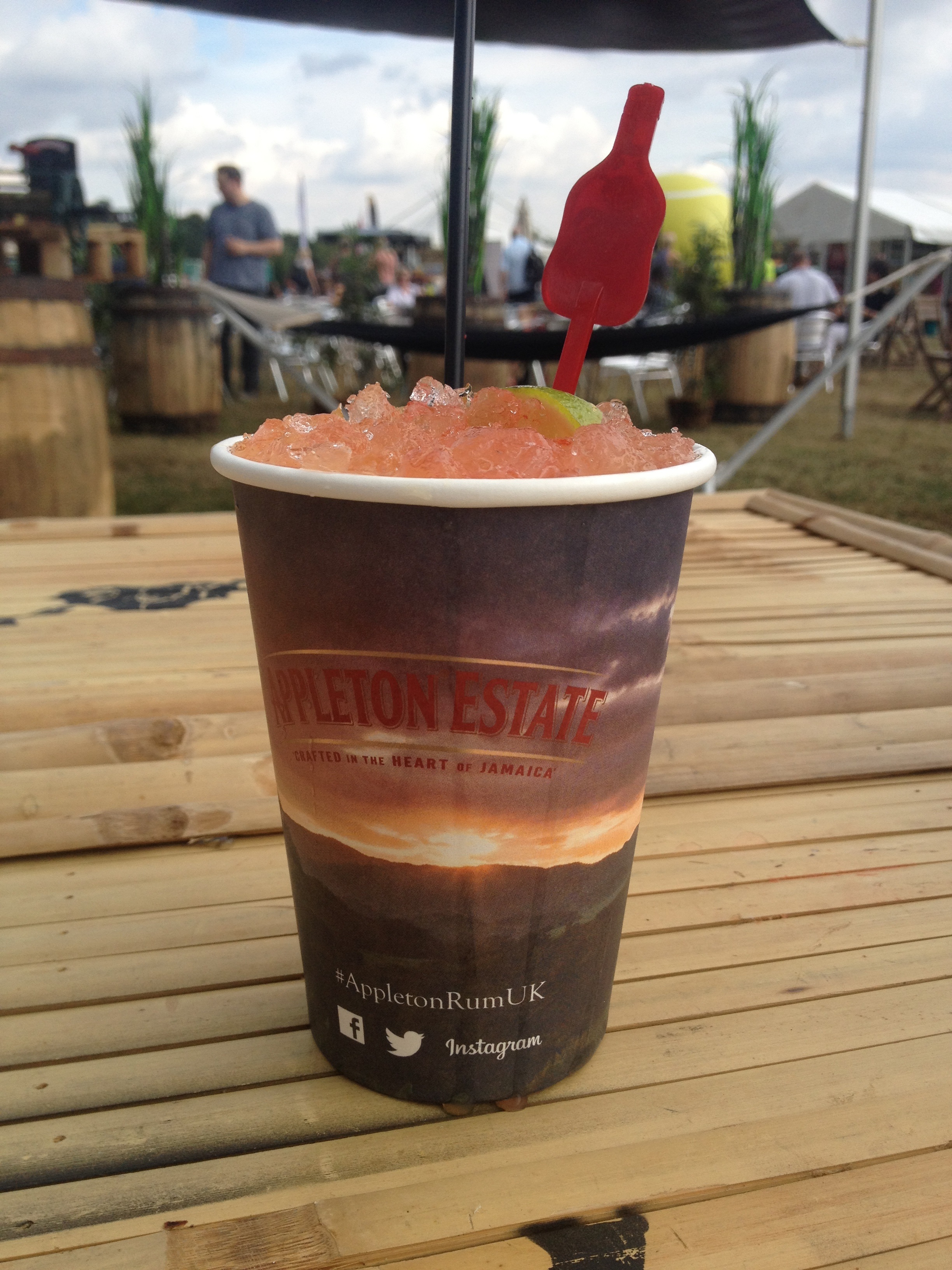 Wolf Brand Experience and Appleton Estate rum have been traveling the length and breadth of the country in a branded Appleton Estate Van to educate foodies and drinks connoisseurs about the rum and encouraging the public to look at rum differently. The activation included the bus complete with on-board bar and fully trained mixologists, a large chill out area around the bus with plenty of seating and a BBQ serving up authentic Jamaican Appleton Estate marinated jerk.
I met the van at the Foodies Fest at Alexandra Palace to learn more about how the brand is connecting with a different audience.
I was met by rum enthusiast and brand ambassador Adam Westbrook, who took me through an immersive rum tasting journey, starting with a 21-year-old sipping rum. I was guided through all the different notes of three different Appleton estate rums and encouraged to compare them, while hearing about the history of the brand (Appleton Estate Rum have been continuously producing Rum since 1749) and learning about the distilling process.
The aim of the tour is to encourage people to start enjoying a good fine rum in the same way that one would enjoy a fine whiskey or brandy and to get the brand into the hands of a different audience.
Foodie Fest attendees could purchase a cocktail at the side of the bus and were encouraged to hop on board and have their picture taken in the drivers' seat. This could then be shared via social media for the chance to win Appleton Estate prizes.