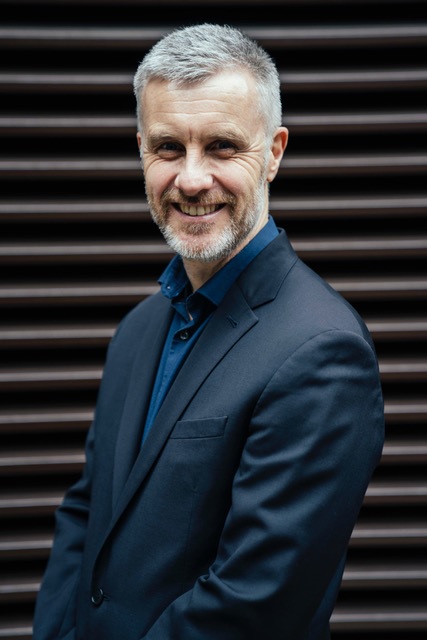 Produce UK has announced  the appointment of Chris Wood to the role of Chairman at the artistic event-making and placemaking agency. Catherine Borowski, agency Founder and MD has been working with Wood as a consultant for the last year, and has agreed a deeper, more formal working partnership as the agency enters its next phase of growth.
Wood's creative communication and events agency background is extensive, having spent 20 years at Board level with blue chip agencies including roles as a director at Ketchum, Porter Novelli, Burston Marsteller and MD of award-winning creative agency Cake.
He left Cake in October 2013, to develop a portfolio career which includes qualifying as an executive coach and establishing executive coaching practice Kelling Wood Associates, which specialises in personal development through authentic communication.
Catherine Borowski, MD at Produce UK said, "Chris's counsel over the last 12 months has been invaluable. His industry knowledge is unparalleled and his insight and guidance has directly contributed to our growth. I'm really looking forward to working with Chris as we take the agency to the next level in 2017 and beyond."
Chris Wood, Chairman of Produce UK said, "It was tremendously satisfying to work with Produce on a consultancy basis in 2016, a year of fantastic growth that culminated in the Agency of the Year accolade.  I'm delighted to formalise my involvement in an outstanding events agency that is inspired by Catherine's genuine artistic creativity and has unrivalled placemaking expertise."
The appointment is part of a wider agency growth strategy led by Borowski. Wood joins a newly created leadership team including Neil Mortimer (ex-HSE Cake) – Head of Event-Making, Sam Oxley (ex-Managing Partner of House PR) – Business Development Director, and Sofia Dawe – Head of Placemaking.
Produce UK's current client portfolio spans events, cultural organisations and developers including Hyundai, MUJI, Cartoon Network, 38 Degrees, King's Cross and British Land.