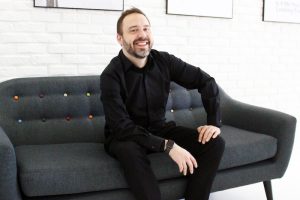 Craig Wildman joins brand experience agency 2Heads as their global managing director. Craig comes with more than 20 years' experience of financial, commercial, operational & client management, across the digital, PR, experiential and creative industries arena, most recently as Global COO at The Communications Store.
In his role at 2Heads, Craig will have responsibility across all of the global offices to support and develop their existing management teams and drive the continued growth of the agency. This is following a period of rapid expansion as the business looks to grow both its propositional offering to its client base and continue to expand into new markets.
Pepe Parra, CEO of 2Heads, said: "Over his last few roles, Craig has been heading the senior management of agencies, modernising & evolving their business models and ultimately leading to the growth of multi-million-pound global accounts and business wins across new markets. He has also helped integrate and create cohesion of a fuller service proposition to these clients."
Craig Wildman said: "The opportunity to join such an exciting agency at this stage of its journey and work on such an enviable client base is enormous.
2Heads have always led the way in creating meaningful brand experiences, and in recent years has already grown its global presence. We can now drive our proposition further and create an even richer experience to our clients across more markets."