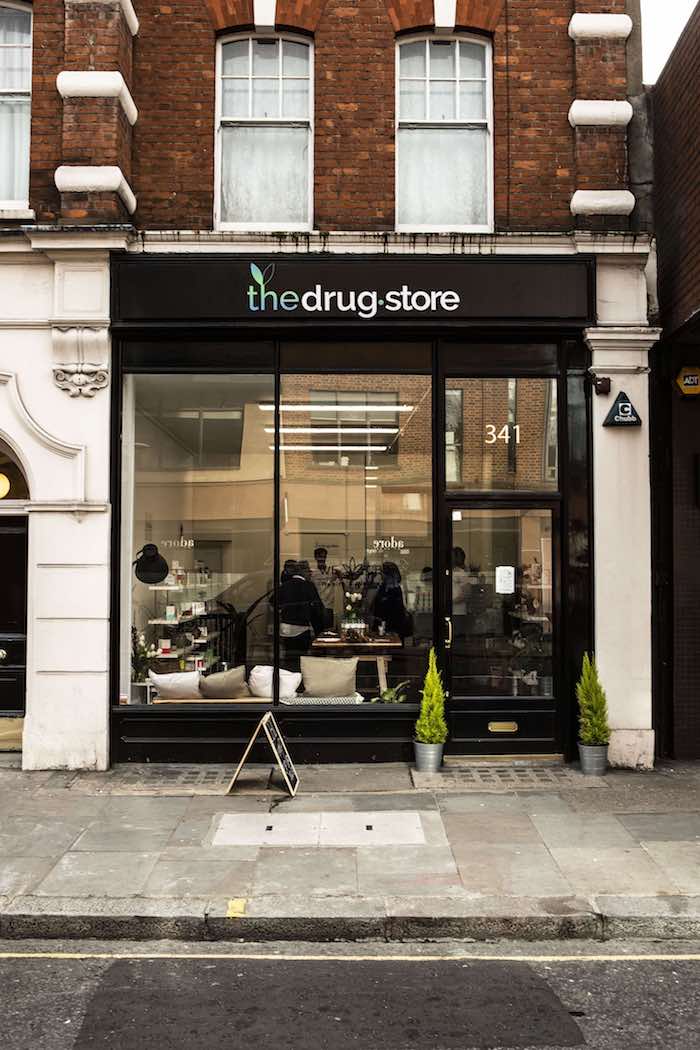 Sloane Stanley have welcomed online CBD retailer, thedrug.store, to its first bricks and mortar venture in the heart of Chelsea, trading until February 3 at 341 King's Road.
Starting as an online business and founded by Imperial Business School classmates Johan Obel and Clemens Böninger in October 2018, thedrug.store's pop-up on The King's Road has already sold a month's worth of online sales in the first two days of trading.  According to research done by The Brightfield Group, the global CBD industry is on course to hit $2.2 billion by 2020.
The pop-up stocks a range of premium CBD products, including luxury skincare, mood-enhancing mints, gummies, and tinctures that are all free from THC. CBD is derived from the cannabis plant and is completely legal when it is sold without the THC element.
Hannah Grievson, commercial property manager at Sloane Stanley, commented: "At Sloane Stanley, we take pride in supporting emerging brands by providing them with the opportunity to showcase their online products on the iconic King's Road, in the way of a pop-up venture. thedrug.store is a truly pioneering brand and one which we were very enthusiastic about signing. The CBD product market is thriving in the UK and we are proud to be homing a brand which is leading in this market."
Johan Obel, co-founder of thedrug.store, added: "The pop-up format is something we really wanted to get involved with to establish a bricks and mortar presence for our online brand. Having had the opportunity to test our products within a physical sales space for the first time in the UK has proven successful, and we are hugely grateful to have been able to do this on the widely recognised and acclaimed King's Road. Following this pop-up and we are excited to see what the future holds for our brand."