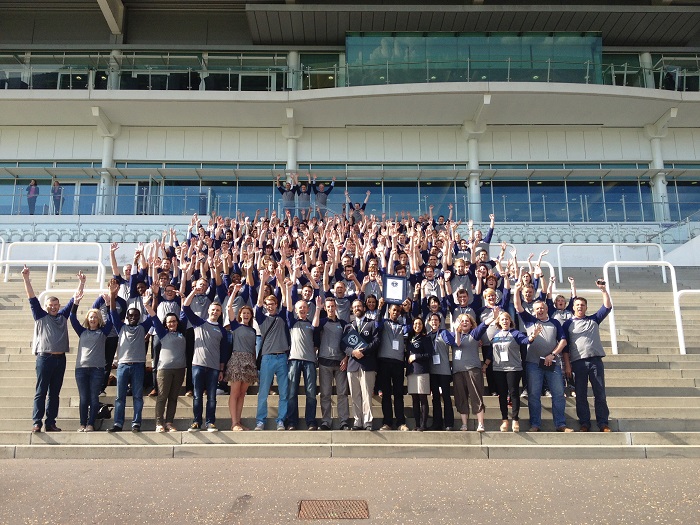 Guinness World Records has relaunched its staff engagement and team building portfolio, taking delivery of the events in-house to ensure a bespoke service.
Entitled Guinness World Records Engage, the tried and tested suite of products will be created and delivered by a dedicated in-house team and sold through the company's commercial division as well as via a select network of agents.
Paul O'Neill, GWR's VP of Creative said:  "At Guinness World Records we are recognised as the pinnacle of achievement in more than 200 countries. Over time our brand has become synonymous with quality. Bringing all the elements of Engage in-house gives us the opportunity to consistently deliver world-class, tried and tested team-building events that clients can be assured will meet or exceed their expectations. It also enables our in-house team to work more closely with clients and create bespoke elements that fit each client's unique objectives."
The Engage programme includes three main products:
Engage to Unite is a completely customised service with carefully selected record attempts to fit the audience demographic, conference messaging and space and time restrictions. Engage to Unite is best suited to large scale events where teams must come together in their bid to become world-class. An official GWR adjudicator is on hand to provide instant verification.
Engage to Build Teams uses official record attempts to explore how teams can work together more productively and efficiently. In groups of eight, challengers are invited to work with colleagues on world record attempts that require problem solving, logic, experimentation and trial and error. Engage to Build Teams is a dynamic journey whereby teams practice, improve, qualify, attempt and finally celebrate their achievements, all under the scrutiny of the official Guinness World Records adjudicator.
Engage to Energise is ideal for invigorating delegates at meetings and conferences. Participants are given adrenalin fuelled record attempts to get them revved up and excited about the event and the opportunity to be among the best. Engage to Energise works best at the start of the day or any time a meeting needs a shot in the arm.