Live event and experience agency innovision has been recommissioned by Lindt to deliver its iconic Lindt Gold Bunny brand experiences for the fourth year.
Following successful activations in 2009, 2014 and 2015, the agency will once again deliver the nationwide Lindt Gold Bunny Hunt and Gold Bunny Warren experiences, building on the creative platform – Find the Magic. Find the Lindt Gold Bunny.
innovision has been tasked with leading the experiential deliverables, including the creative concept, event management, production and staffing of the experiences.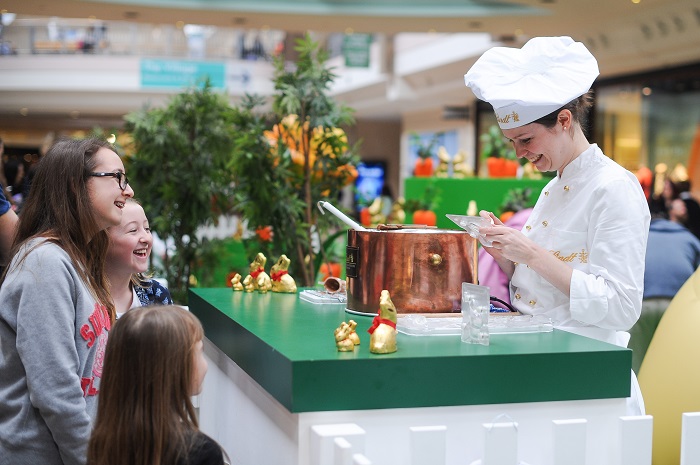 This year's campaign has grown in scale with additional venues and dates added, bringing the magic of the Lindt Gold Bunny to the nation.
The Lindt Gold Bunny Hunts will be held at eight specially selected parks and gardens across the UK over a 3-week period (19 March – 10 April), including the newly added Kew Gardens, providing the ultimate Easter day out for all of the family to enjoy.
The Hunts will captivate children's imaginations, inviting them to discover the magic of Easter as they wind their way through the trails, solving clues and seeking to uncover the renowned Lindt Gold Bunny. On completing the enchanting chocolate trails, children will be rewarded with an irresistible Lindt Gold Bunny prize. Visitors can also opt in to a host of other exciting arts and crafts activities, where available.
Alongside this activity, the Lindt Gold Bunny Warren will be installed at three high-profile UK shopping centres, including the Bentall Centre Kingston, Bluewater Shopping Centre and the Bullring in Birmingham – also new for 2016. Central to the activity is the interactive counting of the Lindt Gold Bunny figures whereby children can wander through the Warren, count the bunnies and receive a delicious Lindt chocolate treat as a prize. This family-friendly experience will appeal to all chocolate lovers – from the young to the young at heart.
Peter Germond, production account director at innovision, said: "The Lindt Gold Bunny is such an iconic Easter character and so we're thrilled to be working with the Master Chocolatiers for the fourth year to deliver a special day out for the whole family to enjoy. With the addition of new UK venues for 2016, we look forward to extending the magic of the Lindt Gold Bunny".