Award-winning creative brand experience agency, N2O, is bolstering its creative capabilities with the hires of a new Strategy Director and a Creative Production Director.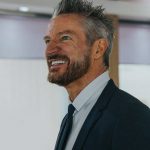 Steven Workman re-joins N2O in the position of Strategy Director. Having previously worked at N2O as Creative Director, he has over 20 years' experience in the experiential marketing sector and his role will now see him as the driving force behind the deeper connections between consumers and brands.
Caroline Gleisner joins in the position of Creative Production Director, bringing over 16 years' experience into the role. She will oversee all experiential marketing experiences created by the agency from conception to completion, owning the journey of the projects right the way through to delivery to ensure clients receive the best possible creative brand experience.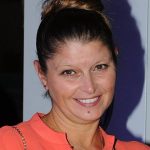 "I'm really pleased to be returning to N2O's creative team, which has so many talented individuals in it. Strategic thinking has always been the foundation of our work, and now I'm proud to be leading and championing this", said Steven.
"I'm very excited to join the N2O team, for me the agency's vast client list and the quality of work produced was what I was very keen to be a part of", said Caroline.
Nigel Clifton, Head of Creative at N2O, said: "Steven and Caroline joining the team will enable us to enhance our capabilities in providing strategic, insight-led creative brand experiences that are born from invaluable consumer insight through to delivery."