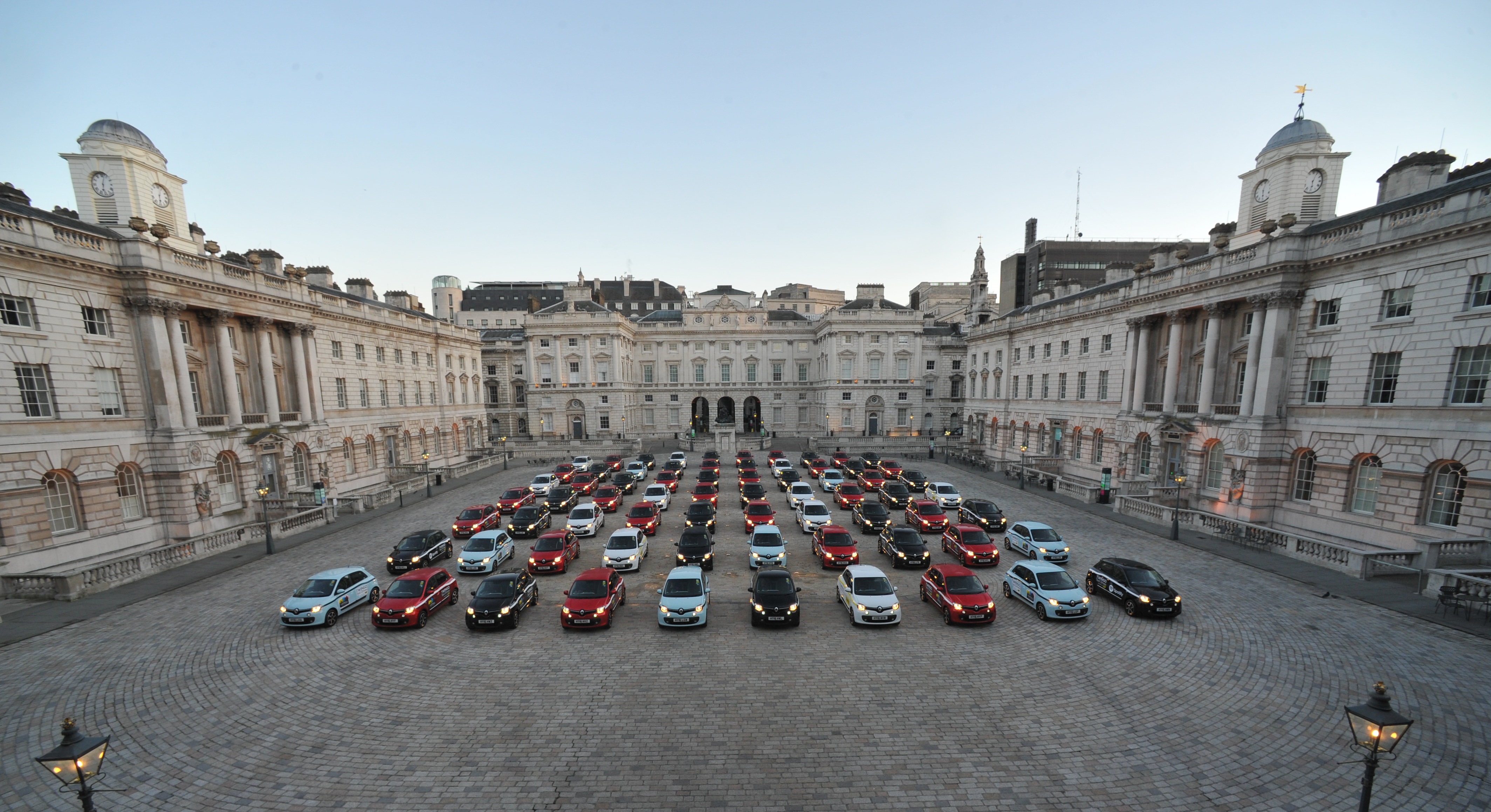 Renault, in partnership with Manning Gottlieb OMD, Hertz and experiential agency Fusion Events, has launched a fleet of 70 Renault Twingos throughout central London in a bid to raise awareness and engagement of the cute A-Segment super mini.
The cars, which will be available for test drives between Wednesday 20th – 22nd April on location, will be driving throughout London in groups of ten via iconic landmarks and hotspots to attract test drives and engagement with the brand.
Gianni Mason, managing director, Fusion Events adds: "Our brief from Renault UK was simple; raise awareness and consideration of Twingo with a new, younger demographic, but in a fun and playful way that brings Twingo's personality to life on the streets. Partnering with Manning Gottlieb OMD to amplify the experiential with a media partnership is a great way to reach this demographic, creating buzz and excitement during the three-day London takeover."
Locations include:
Westfield Shepherds Bush
Westfield Stratford
Hertz, Marble Arch
Excel London
Battersea Park
The fleet of cars were also part of a wider competition in which consumers had the chance to win the opportunity to be chauffeur-driven to a secret location where they will be part of an exclusive music gig headlined by Katy B.
The campaign will be supported by a combination of digital and print campaigns including Renault's own channels as well as a wider partnership with Spotify and Time Inc. Bloggers Roxy and Hannah Leigh will also be producing bespoke content as part of the editorial outreach.
This experiential campaign is a first for Renault who have never before taken cars to the streets offering test-drives. A campaign in which Colette Casey, manager brand communications from Renault comments: "We are always looking at different ways to connect and engage with consumers. Our focus for 2016 is to achieve this through live experiences and partnerships and this is a perfect way to kick off the Twingo Campaign."
Tom Cocker, business director, Manning Gottlieb OMD also adds: "The Renault Twingo is a brilliantly designed and playful small car, perfect for city life. By partnering with Spotify and creating an amazing roadshow, we can bring the cars versatile personality to life and engage with our audience by providing a once in a lifetime experience with a chart-topping musician.
"We are seeing a change in the consumer car buying journey with the showroom experience becoming less integral in the decision process. Through curating great partnerships and events we can bring all important brand experiences into consumers' everyday lives. We are really excited by this campaign and we can't wait to see the Renault Twingo fleet hitting the capital's streets!"