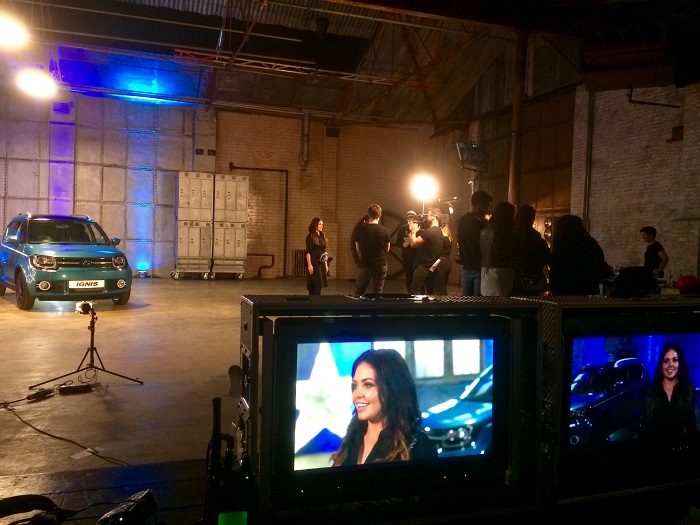 the7stars and Suzuki have extended their award-winning #suzukisaturdays brand partnership with ITV and Ant & Dec's Saturday Night Takeaway by introducing new talent and extending it into another market, the Republic of Ireland.
The partnership will see the launch of an online content series, featuring Scarlett Moffatt, the new host on Ant & Dec's Saturday Night Takeaway. Moffatt will be carrying out a series of challenges around the recently-launched Suzuki Ignis. This bespoke social content is designed to appeal to a younger audience, making use of Moffatt's growing popularity.
As the show sponsor, the partnership allows Suzuki unprecedented access to behind-the-scenes production, rehearsals and filming of live Saturday Night Takeaway episodes. Suzuki's social content is being produced with this insider view to ensure it's relevant and reactive to the live show format.  Saturday Night Takeaway producers are also involved in the making of Suzuki's online content to ensure it feels like a natural extension of the show.
ITV Studios developed and produced the supporting Ant & Dec TV spots that bookend Suzuki's sponsorship in peak airtime, while Red Brick Road handled Suzuki's branded idents for Ant & Dec's Saturday Night Takeaway.
Rachel Courtney, head of partnerships, the7stars, said: "We're excited to be expanding our partnership with Saturday Night Takeaway, and pushing boundaries with increasingly creative campaigns for our clients. This partnership demonstrates a level of brand integration not seen before."
Megan Norton, Partnership Manager, Suzuki, said: "Moving into 2017, we were conscious of evolving the campaign to build on the fun we had in 2016. We're delighted to add Scarlett Moffatt to the #suzukisaturdays family this year and to build on our success by extending the partnership into the Republic of Ireland."
Richard Chilvers, business development manager, ITV, said: "Suzuki Saturdays was one of the first pieces of bespoke ad creation we produced when we launched ITV AdVentures and it's proved a hugely successful, award winning campaign. This is a fantastic next step in continuing that partnership for the launch of the new series of Saturday Night Takeaway."