Logobrand's Sally Davis continues her Winning at Point of Purchase insight series.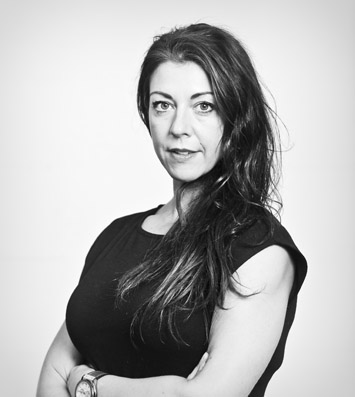 You can't manage what you don't measure
You duly sent your field sales team out to store this morning
At some point you'll learn if your forecasts are on schedule
But do you really have all of the latest figures on what was achieved in every account?
You know that some members of your team perform better than others – you should know exactly what drives that and why
Data could be slipping through your fingers  If you have to wait to be furnished with a report compiled by your agency, you can't react timely to potential issues if you don't know they are happening. Things could be being swept under the carpet without your knowledge and your precious budget wasted.
Big Brother is Good for Field Sales Management
KPI & Key Metrics
As a minimum you should be able to see how your agency is performing against KPIs in real time.
There will also be a handful of Key Metrics that are important to you personally, and to the wider business

. Understand from your agency at all times how they are tracking.

If you have to wait monthly to see this information, you are waiting too long and you could be having the wool pulled over your eyes. Make sure it's never too late to react and make the necessary changes to keep you on track
Make a list of the key things that you want to see in real time and challenge your agency to ensure that you can! If they can't, other agencies can!
Real Time, Transparent SKU level Data Capture
Even the most basic In store app technology allows field teams to record at SKU level the actions that they are taking. There should never be any need make any assumptions. Know exactly what they are spending their time on and what individual actions drive the best value by account
Photos should back up claims & Geotagging technology in use to prove your photo gallery is authentic!
Full transparency of results at your fingertips gives you & your agency the ability to maximise your activities and have confidence that you are doing a great job and managing your budget efficiently.
At any point, you should be able to drill down and interrogate results. You shouldn't need or want to check at store level regularly, but just have the assurance that it's available.
You should be able to measure the level of your field teams satisfaction & engagement too – value their input, they have some great ideas!
Real-time Dashboards
Real time is results and photos visible before the field team has left the store
Auto alerts of issues as they arise enables you to grab opportunities before your competitors do. The FM in FMCG is Fast moving – Your FM Field marketing needs to move fast too. You need to be proactive not reactive to stay ahead
Dashboards that show different sets of data for the Leadership Team, Sales, National Accounts, Marketing and Supply Chain which layer field actions with Sales Data should be in wide use across your business and be making you look like a real superstar
If you don't use your web reporting tool, it isn't meeting your needs – you shouldn't be able to live without it!
Death to/by PowerPoint
With interactive, visual dashboards, you can check progress at the click of a mouse and never nervously await last weeks or last months results again. You should also be able to request a live update at the click of a mouse…
The first three Winning at Point of Purchase tips can be found on pages 10-11 of FMBE's Summer Issue and will continue to be shared as our Wednesday Wisdom for the duration of the Summer