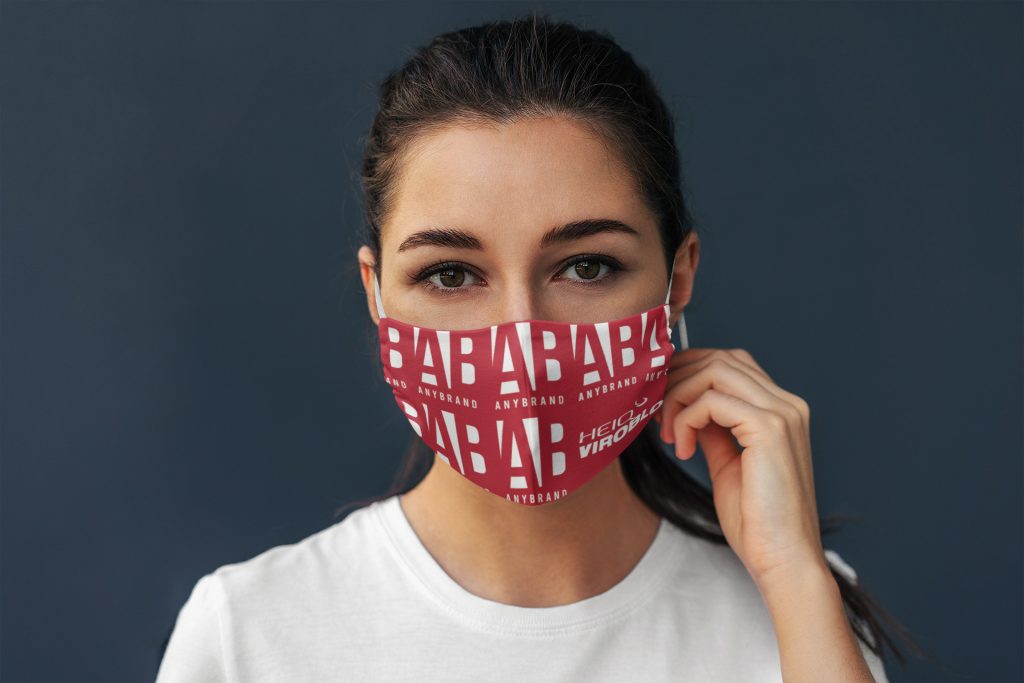 Introducing fully brandable face coverings, which offer superior protection against COVID-19.
AnyBrand's HeiQ Viroblock treated face coverings are 20 times more effective than untreated masks in preventing the transmission of viral diseases.
These are scientifically proven to be an effective barrier to COVID-19. They significantly reduce the spread of the disease via airborne aerosol particles that arise from coughs, sneezes, speaking and (even) breathing.
AnyBrand is committed to making sure staying safe doesn't cost the Earth. Unlike the single use plastic disposable masks, which are becoming an environmental catastrophe, our sustainable face coverings are responsibly sourced, made from re-cycled material, re-usable and re-cyclable.
They are safe to re-use and handle because the Viroblock treatment destroys the virus on the mask, whereas untreated masks become vectors for transmission.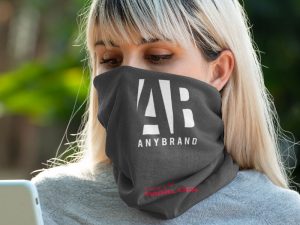 Our range of masks and snoods have good design, coupled with quality manufacture and printing, to give our clients confidence in placing their brand on them.
These products are still effective against COVID-19 after 30 washes at 60°, so are great for ensuring staff and clients are safe, with branding on show.
Talk to us about getting back to business safely and in style, associating your brand with the enhanced safety and sustainability AnyBrand masks offer.
Twitter @AnyBrandMask