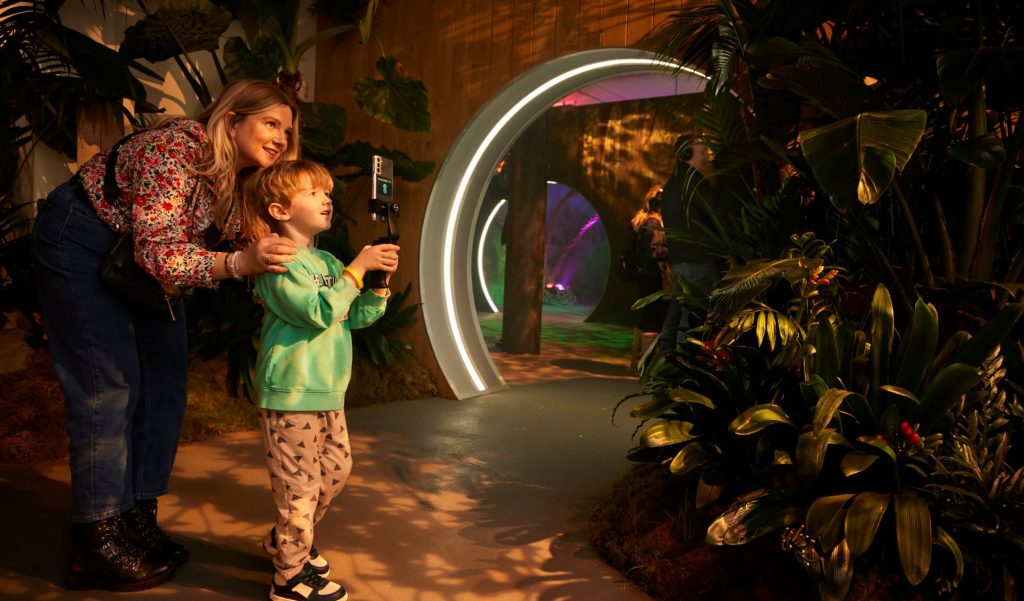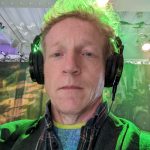 Keen to go Green
Frank Wainwright went on an augmented voyage of discovery and found himself contemplating regeneration: The Green Planet AR Experience, Powered by EE 5G
The Venue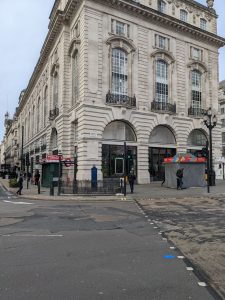 Back in Dorset in the 1980s our friends buzzed back triumphantly from London and the first thing we all wanted to know – had they been to Tower Records? It was that iconic Piccadilly Circus shop that had album after album to flip through, a massive and unfathomable monument to music and to American retail with 25,000 sq. ft dedicated to music. Tower was a landmark everyone knew. The impressive site had previously been the monumental Swan and Edgar department store from the mid-19th century until 1982.
Years later, after the demise of LPs, came The Sting, a quirky Dutch fashion store at 55 Regent Street. Their London lights went out in 2018.
The iconic building, variously targeted Suffragette bricks and Zeppelin bombs in its Swan and Edgar days, then shopped in by ripped denim Bruce Springsteen aficionados and finally housing fashion conscious euro-leaning teenage boys… Could it now be repurposed, recycled, and restored to meet some extreme modern day elevated expectations. These would be high expectations personified by the one man who can rival the queen in the eyes of the British and is as such our most loved and revered male British nonagenarian since Life on Earth began…?
Could, in fact, one of the most important legacy pieces in Sir David Attenborough and BBC Earth's elegy to plants, The Green Planet, be brought to Augmented Reality life in this fusty, abandoned but undeniably commanding central London space? And beyond that could the technology meet the public demand and expectation of the high bar set Sir David and his Green Planet team? And, above all of that, would it truly be green? Could the event be delivered with a carbon impact that is light enough to justify the immense effort it would take to make its core message count.
It was certainly a lofty ambition. Could any brand experience immersion be expected to live up to all of this?
The Plan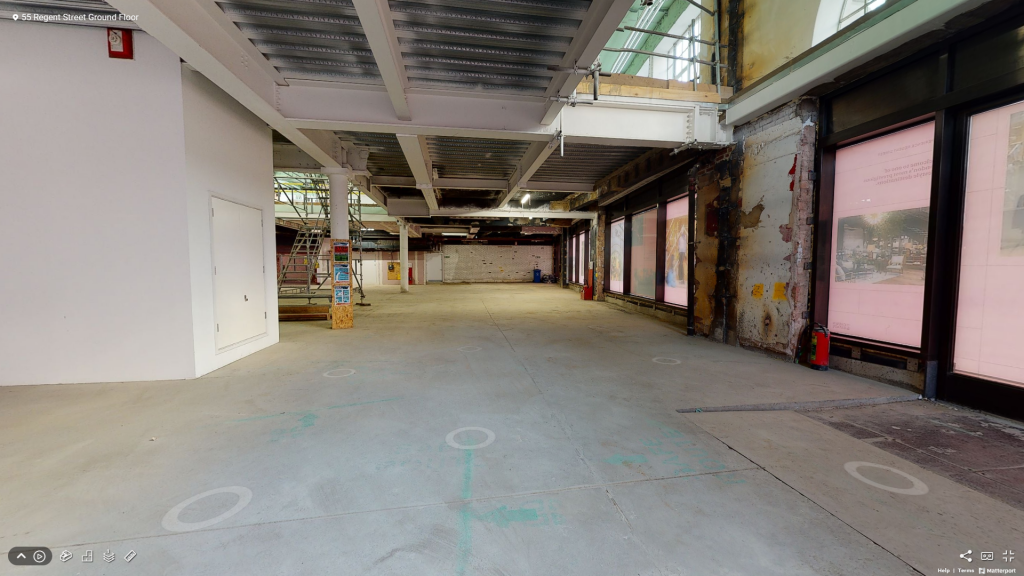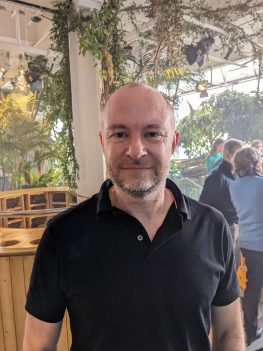 Enter John Cassy, chief executive and founder of technology experience business Factory 42, the self-styled 'immersive entertainment and storytelling studio', an experiential business that is already assuming its place in history, being head-quartered at Somerset House. Factory 42 has created a body of immersive learning work, that it says is nine times more engaging than web or TV. When John stood in the shell of the building of 55 Regent Street, he planned out a vision that would house our national treasure in a green palace. It's a vision which is now joyfully happening – with wave after wave of free tickets snapped up in seconds – as "The Green Planet AR Experience, powered by EE 5G".
Yep, there is a commercial partner, and a very appropriate one. This project was launched after bidding for a Department of Culture, Media and Sport Create grant to show off creativity using 5G. The project was one of nine that were awarded a Create grant in January 2021, landing £2.2million.
UK Minister for Digital Infrastructure Matt Warman said: "5G is about so much more than faster mobile internet speeds so we're investing millions to help some of Britain's brightest innovators explore the huge potential of the technology to improve and enrich our lives.
"The projects we've selected will demonstrate how the blistering speeds of 5G can put some rocket fuel in our economy and help businesses bounce back from the pandemic."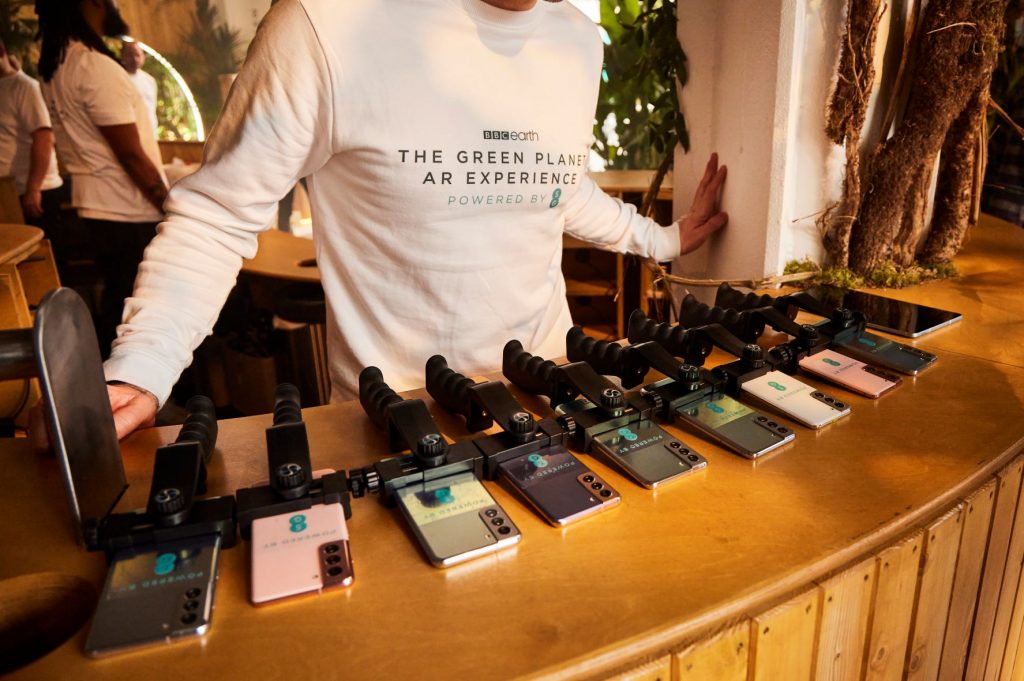 For a 5G provider like EE the opportunity looks like a very timely commercial fit and a chance to power a project that was always likely to thrive off exceptional content from BBC Studios Natural History Unit who are the commercial arm of the BBC.
EE's presence at the experience is clear and coherent. When you pick up your handset you are told that they have provided it. There are also mini elegies to EE's support and competence signposted around the exhibit.
If Matt Warman wanted to fuel the economy with this grant he might well be satisfied with this Experience. The project has emerged about as soon as it possibly could after indoor event restrictions were lifted, and the associated attendance fears dissipated.
The exhibit building team, ably anchored by agency Superglue, has taken the 'make it happen' attitude. In so doing it has been a standard bearer for the remerging events industry, showing not just what the Superglue can do, but what the British event making industry is capable of. Only when Britain's hugely successful events industry was locked down did we begin to realise the quality of our expertise and the financial and psychological values events bring to UK Plc.
These last couple of Covid years have seen quite a few have and have nots in business with home entertainment and digital 3D technology being amongst the least effected. It was extremely refreshing to see these skilled filmmakers and coders now be given the human touch by the accomplished experiential event in-person team.
My experience of the Experience
When I arrived at the Experience on press day the first face to welcome me was one that I know really well, Lou Garrod. Lou has been established for many years at the brand experience agency Sense before recently moving to lead her own experiential collective, Lofthouse, working with other industry talents. The event welcome had a light and calm air about it, no sign of the jitters that must have been present somewhere. But The Green Planet AR Experience felt like it had been up and running for much longer than a few short hours. The staffing team, secured by Lou and Factory 42 from specialist staffing agency Live, had that handpicked feel, confidently putting the media VIP attendees at ease and leading them through to the immersive event.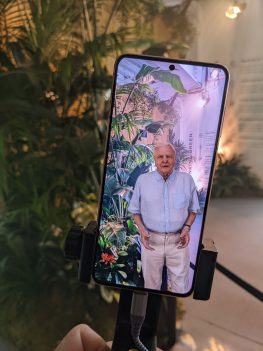 A brief familiarity explanation about the EE kit, and we were away, the Live team neatly handing us over to a virtual Sir David who was then my AR guide through the various 'Biomes.' These biomes, (details below) pick up on, and add content to the current television series. There's enough repeated material to make this a reassuringly BBC Earth project, and enough new bits and pieces to give fans of the programme something extra to think about. The content was certainly absorbing. Later Tom Burton, Head of Interactive, BBC Studios told me how intense the editorial process had been for this experience, especially making sure that the AR Attenborough was as nuanced and engaging as the real-life Sir David A. That meant "detailed exchanges with David, who is so professional." Tom also highlighted that the project had relied upon expert "volumetric capture" the process that digitises a 3D space using an array of cameras set around a target.
From a purely consumer perspective, I would say wandering through the biomes and collecting information to meet Sir David's gentle challenges and thought-provoking insight was successful largely because there weren't any instances of frustration or disappointment. The AR and editorial blended to be on point, engaging and educational. From a scripting perspective, the last biome stole the show. There we blew our virtual seeds out of a window into busy Regent Street and watched London go greener as David poetically told us of the value, we can yet bring to the planet by co-operating better with the kingdom of plants.
This was a lovely engaging experience that didn't shy away from eco-disasters and yet still left us with a feel-good factor for simply engaging with its content. Out in Piccadilly Circus real plants were on display and seeds were being handed out, literally putting the seeds of change into urban hands.
That feel-good factor was people enabled as much as technology-enabled with impeccably trained brand ambassadors guiding visitors and only stepping into their immersive space when necessary. As I blundered across the line between biomes accidentally, my tech experience moved on into the fire zone, but I didn't. My confused look was immediately spotted by a cautious assistant who first made sure I was no longer immersed before kindly intervening and having my handset rapidly reset to the correct point in my journey.
Further Reading – Frank Wainwright interviewed John Cassy and Factory 42's CTO Stephen Stewart about the AR content and the power of 5G here.
The Environment
I was especially intrigued by the environmental story underpinning this experience. It had to be a best practitioner. Fortunately, it was.
First there were the bits you could easily assess. The Experience has no sign of any single use plastics, no crew members could be spotted nursing a plastic bottle. And several known environmental event issues would be avoided simply by the core event premise. 55 Regent Street is a location that makes it easy for staff and suppliers to be selected locally and where public transport is the only sensible way to get there. AR is also 'good' in that the digital replaces elements of the physical build. Having a month-long residency in one location is also 'good' as it makes the set build work hard to entertain and immerse high numbers of visitors.
The event has now also been championed by the environmental events industry body Isla.
To hear more about the environmental impact, I turned to Lou Garrod and Superglue's head, Jane Morley, who had overseen the build and been brought in as a consultant from very early in the process.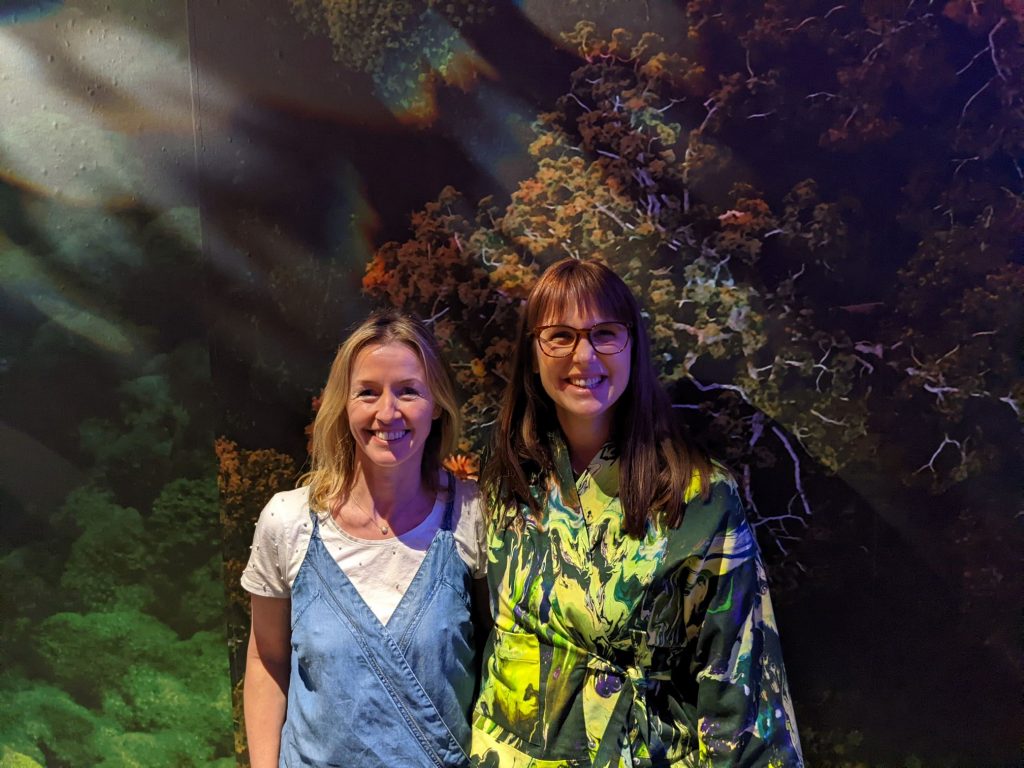 Lou is keen to point out that this project was always led by best practice. "From the first moment, no stone has been unturned," she says. Jane concurs, "From the very start there are materials such as MDF and Perspex that are not usable on this project," she says. The Green Planet AR Experience has made Superglue more experienced in products such as 'Ecocrete.' Sustainable and reusable have been key watchwords and with Jane's help it is possible to spot why, for instance, pine has been chosen for some of the timbers, and understand how it has been planned for reuse after take down in March. The vinyl jungle printed wall where I took Lou and Jane's photograph is made from recycled bottles. The staff t-shirts, Lou points out, will also be recycled after the event.
Reflecting back on the biomes, I now recalled the paper rope and bamboo structures that magically transformed into cacti through the AR lens. There's no doubt that tapping into Superglue's expertise from the get-go has made the Green Planet build intelligent and resourceful.
There are also some real jungle plants to admire, just enough to make this a plant experience. "The rainforest has been transported, watered and will go back to Slough" says Lou, noting the unexotic location that also minimises transport from the West End experience to the just west of London horticulturist.
It was mid project when the aforementioned environmental events industry body Isla, to which Factory 42 is a subscribed member, announced its policy and environmental benchmarking scheme Proseed (covered by fieldmarketing.com as news and also in an interview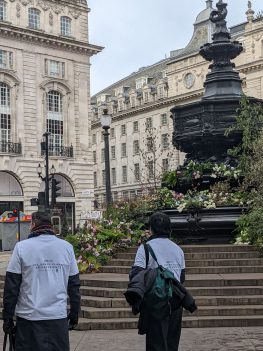 with one of Proseed's chief consultant's Selina Donald, The Bulb)
Selina Donald FMBE Live Zoom Interview
As someone who loves in-person events, it is immensely reassuring to see so much environmental care being taken without compromising the sense of occasion. Immersive in-person events have a way of imparting messages that are not easily forgotten.
I was on my way to the exit door when I finally managed a quick word with John Cassy, the visionary who had seen The Green Planet AR Experience, powered by EE, through from concept to the lively and inspiring space we were standing in. He told me his Factory 42 ethos: "We make knowledge entertainment through experiences that matter."
I squirrelled that away. Yes, that seemed to get to get the gist of it.
Tickets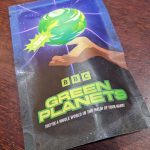 The Green Planet AR Experience continues at 55 Regent Street until 11th March. All tickets are allocated but the team are working on schedules to fit in more tours if possible.
https://thegreenplanetexperience.co.uk/
Further Reading – AR + 5G – interview with John Cassy and Factory 42 CTO Stephen Stewart, by Frank Wainwright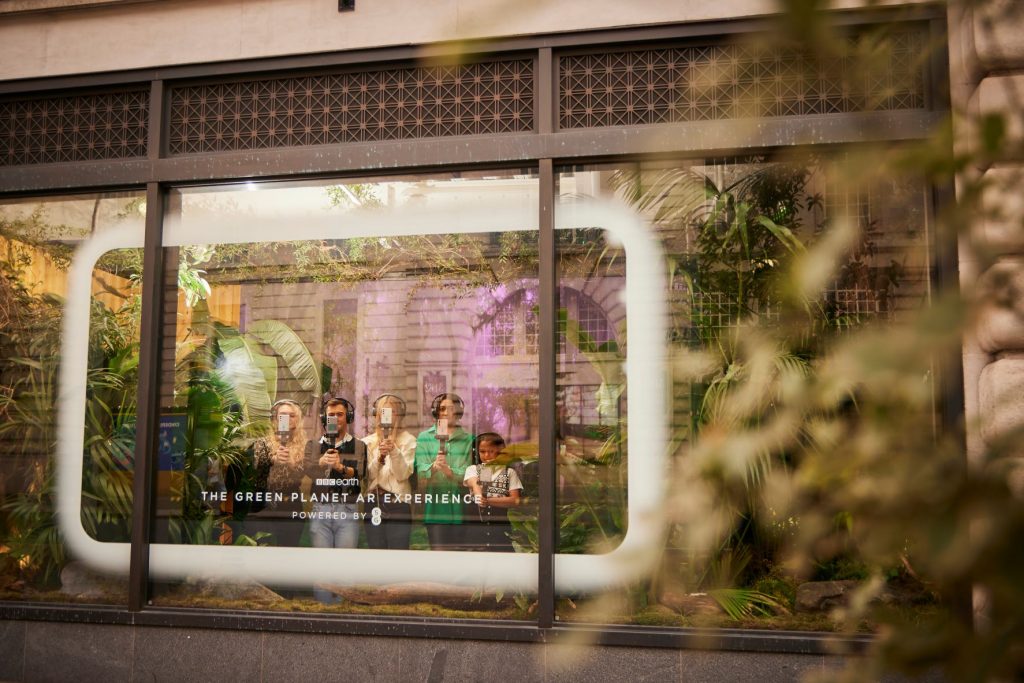 About the Biomes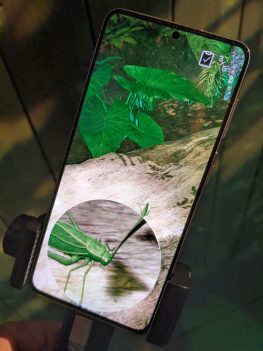 Rainforest Biome
The first of the biomes offers visitors the chance to join a virtual David Attenborough under the canopy of the Amazon Rainforest to witness the wonders of this intricately balanced ecosystem and watch as the giant balsa tree grows from a digital seed to join the canopy as a towering virtual tree. The augmented reality allows guests to see years of rapid balsa tree growth in a matter of seconds, as well as over 350 plants and animals that call the rainforest their home.
Freshwater Biome
The augmented reality magic continues in the second biome, where guests will venture into the depths of the Amazon Basin where they will learn the secrets of the Giant Amazon Water Lily, following the perilous journey of the scarab beetle as it's captured by the flower for pollination.
Saltwater Biome
In the third biome, visitors can wander through the underwater meadows of Neptune Seagrass, learning about this wonder plant that captures incredible amounts of carbon and plays a valuable role in cleaning up our oceans. By moving through the augmented reality Neptune Seagrass, visitors will become the current, watching as shoals of Damsel fish feed between the fronds and turtles, barracuda, and amberjacks swim past.
Desert Biome
Guests will explore the Saguaro Cactus of the Sonoran Desert of Mexico in the fourth biome, hearing from Sir David about this pillar of the community and how many animals depend on it for food and shelter. Visitors will be awestruck at the scale of this cactus as they watch the Gila Woodpecker make its nest.
Seasonal Biome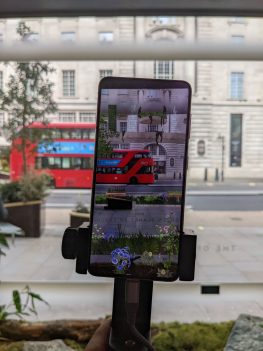 In the Seasonal Biome, visitors will enter the South African Cape to be taken on a tour of the Fynbos, one of the richest and most diverse ranges of flowering plant species on the planet, before being engulfed in a huge digital fire The environmental conditions created by the fire prompt the mysterious Fire Lily to bloom before visitors eyes, filling the biome with opportunistic pollinators including the Table Mountain Butterfly.
Human Biome
Concluding this virtual journey through some of the world's most fascinating plant life, visitors will visit the Human Biome where they will learn about how domesticated plants are impacting thousands of wild species.
Through this technology, the experience engages audiences with plant life in an immersive and intimate way, allowing visitors to witness the extraordinary nature of plants and in doing so, learning why they are so vital for the future of our planet.
Further Reading – AR + 5G – interview with John Cassy and Stephen Stewart, CTO, Factory 42,  here