This interview is a companion piece for our lead feature for February 2022, detailing this fascinating experiential event. Frank Wainwright, fieldmarketing.com, put the questions to John Cassy, CEO, Factory 42 and Stephen Stewart, CTO, Factory 42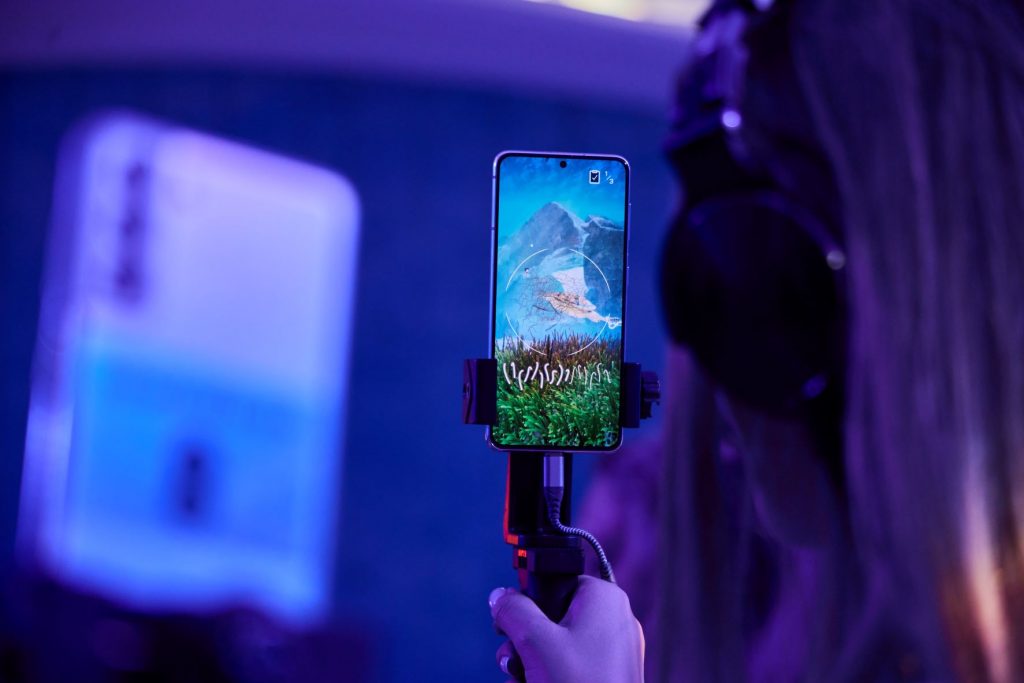 How important was it for you to meet 'next level' AR expectations with this project?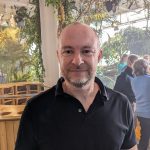 John Cassy: "Technology is blurring the boundaries between film, games and live event production. It is rapidly becoming possible to combine physical and digital worlds, engaging audiences and immersing them in new types of worlds and experiences not seen before. We were determined to push the boundaries on what is possible with physical-digital world building and also make the most of 5G's super-powers in delivering huge volumes of data instantaneously but at the same time we needed to ensure that the very broad age group of people who love Sir David's TV series found the AR simple and intuitive to do. There is a huge amount of software engineering and sophisticated design practice that has gone into the creation of the experience but ultimately our aim was simple: "It needs to be Nanna proof", as our lead designer said. It was a great thrill to see my seven year old daughter and her grandmother both able to do it together without assistance and enjoy the shared experience."
Of the AR content what scene is the one you find most satisfying? And which was the most challenging?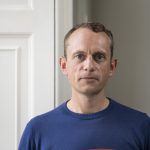 Stephen Stewart: "Both of our underwater biomes (Freshwater and Saltwater) are magical spaces to explore, and it's really satisfying to move through the seagrass in Saltwater (pictured, top) and see the impact it has on removing plastic waste from our oceans. There are 400,000 individual blades of seagrass that react as you move through the biome, and amazing turtles and fish to discover."
Stephen Stewart: "One of the more challenging AR scenes was the Seasonal biome, in particular getting a digital butterfly to land on your hand. We had to blend some hand tracking technology on the mobile handset with the AR content being rendered in real time on 5G edge compute to make this key interaction as seamless and magical as we could – there's a great sense of pride within our team at being able to pull this off."
What aspects of the work made you grateful to have 5G power rather than 4G?
Stephen Stewart: "We set out with the aim of showcasing the 5G super-powers of low latency, high bandwidth, and robust coverage, and with the private 5G network delivered by EE we've been able to push the envelope of visual fidelity and seamless interactions. The water ripples and 400,000 individual blades of seagrass that react to your presence, and the 4K holographic video of Sir David, are just a few examples of this visual quality and low latency interaction which we couldn't deliver to a mobile handset without 5G."
How helpful has it been to have such a reputable sponsor on board for 5G power?
John Cassy: "EE's role in the project has been crucial. Without their pioneering new private standalone 5G network and the support of their partners Ericsson and The Grid Factory it would not have been able to deliver the experience. 4G just couldn't cope with the level of data and complexity that the graphics and animations demand. It has been a genuine collaboration between our respective engineering teams as they have worked out what is possible and how the tech can be used to support the consumer experience in a seamless way. It's been a great demonstration of what 5G can do but we all knew that the most important thing was to create a friction free consumer experience that delighted audiences rather than tech for tech's sake."
Did 5G allow you to achieve ambitions with this project that would have been compromised before?
Stephen Stewart: "Using the power of the 5G network allowed us to dial up the visual quality of all the AR content, delivering an experience that we couldn't achieve natively on a mobile phone. The solid coverage we could rely on allowed us to provide this high-fidelity AR experience to multiple visitors at the same time, enabling a shared experience with a personalized journey for each visitor."
Do you think that the public take out from the event will be significantly more positive because of the step up to 5G?
John Cassy: "Our exit surveys are already showing that audiences are responding incredibly positively to the experience with the significant majority of people giving it a maximum five stars "excellent" rating. Without 5G we would not have been able to do many of the small details around animations, interactions, spatialised audio and more that when combined create the magic that excites and immerses people in the green world."