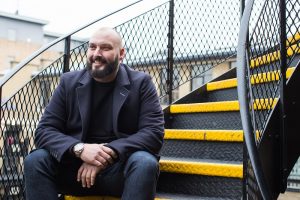 UK sports need to add a bit of American magic to deliver real value for fans beyond cutting ticket prices, creating a deeper, more memorable day out for the people who matter most, says James Rix at StreetPR
You've got to hand it to the Americans for sheer cheek: they have a World Series in baseball even though only American teams ever play in it. Same with the Super Bowl, which was originally dubbed the World Championship of American Football.
That would be like England running a football World Cup and only letting English clubs play in it.
But the bravado and the spin that American sports bodies bring to their matches and their venues is all part of the larger-than-life nature of American team sports – you don't just go to watch a match and then come home. You make a day of it. In fact, the Super Bowl is now regarded as an unofficial national holiday and is the second biggest day for food consumption after Thanksgiving.
It's not just the Super Bowl, though. Americans have the wonderful ability to turn any match into an all-day extravaganza. Take the average American Football game – marching bands, acrobats, famous rock stars singing the national anthem and having wardrobe malfunctions, tailgate picnics in the parking lots, cook outs, stalls, huge screens with instant replays, fan competitions…
We're not talking corporate entertainment here; stadiums have areas where anyone can rock up and set up a barbecue. People aren't priced out of matches and they're not priced out of enjoying the atmosphere.
And what happens when someone tries to do that in the UK? We tut. We say: "It's just not British."
I only know of one UK football club that makes the kind of effort that the Yanks do, and that's Manchester City, which has created a dedicated fan zone around the Etihad Stadium with a festival-like atmosphere every home game.
At most UK football matches, the fans are supposed to turn up, sit in their allocated area, watch the match, behave, then leave, quietly. If they're away fans, then they are encouraged to get out of town as quickly as possible…
You know what? That's a load of codswallop. Why can't we relax and enjoy things more like the Americans do?
Granted, we have had a bit of a problem in the past with people turning up to have a fight rather than watch the match; but isn't it time we moved beyond that? Haven't we grown up a bit since the days of gang warfare on the terraces?
Look at what we did with the London 2012 Olympic Games and the Paralympics: we played a blinder and welcomed not just Brits but the whole world to a huge knees-up. We had our own very British marching bands and mass participation – including dancing NHS nurses with bedpans. Oh, and Mr Bean reliving Chariots of Fire and the Queen 'skydiving'…
That surely proved that we can do glitz just as well as the Americans can. Yes, I think there's a lot we can learn from how the Americans promote their sports; but there's also a lot we can learn from how we ran the Olympics in 2012.
We need more space where fans can mingle and enjoy the anticipation. Fans could be allowed to come to the stadiums earlier. We should provide pop-up fan experiences in and around venues, including fan experience zones. All in all, we need to change the way we watch live sports.
Everyone's got smartphones now, so why aren't we using technology to expand and extend the whole live game experience? Let's create apps and games that allow people to get really embedded in what's going on on the pitch and what's going on in the stadium. Let's enrich the fan experience.
Going to matches should be fun and it should be thrilling. Let's bring back some of the love of the game – any game – that our grandparents used to have.
James Rix is founder of event and experiential staffing agency StreetPR