Technology is now integral to the delivery of any successful brand experience, which makes Mobile World Congress the place to visit for education and inspiration around the latest developments, which we can then embrace to enhance the events we deliver for our clients.
Here is a sn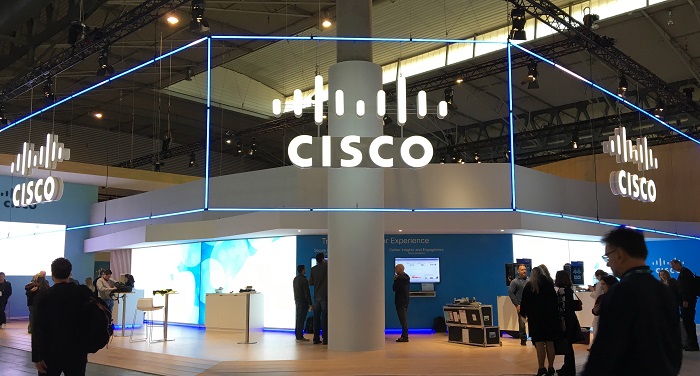 apshot of what I uncovered during my visit to the 2017 show.
Smart Cities and the Internet of Things (IoT): While not necessarily new concepts, many brands were keen to highlight how they are embracing the IoT to make our cities smarter and even more connected than ever. Verizon, for instance, demonstrated how its sensor technology can be used to determine when a car parking space is empty or not, and AT&T's stand showcased a range of smart city solutions such as sensors that monitor road conditions in real-time and automatically communicate them to traffic authorities.
The rise of 5G: There was a lot of hype around 5G – the new wireless technology is expected to be much faster than 3G and 4G Wi-Fi, so it makes sense that brands are looking to embrace it. The likes of Qualcomm and T-Mobile made their 5G capabilities clear with text and signage at their stand, and a slew of brands opted to launch their 5G technologies during MWC, such as Nokia and Samsung, plus Cisco announced a 5G collaboration with Verizon during the show.
Artificial Intelligence (AI): AI was evident across MWC, through robotics at stands by T-Mobile and Softbank, which displayed its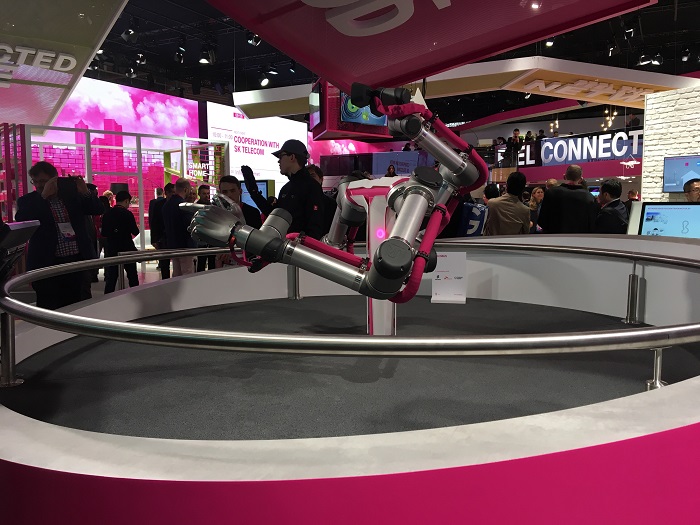 robot Pepper, tracking at Verizon, and the Skin Advisor app from skincare brand Olay, where AI is used to determine the user's skin age when they snap a selfie. MWC also saw the launch of the self-driving 'Robocar' which is equipped with AI cameras, light and sound detecting sensors and a global satellite navigation system.
Smart Data Collection: We're always looking for new ways to uncover information about our attendees, which made the data collection piece at MWC an interesting one for me. There was mobile engagement software Wi-5, which can capture real-time data about visitor behaviour like dwell times and popular features or areas, and Cisco's cloud networking service known as Cisco Meraki. This technology uses a phone's MAC code and integrated beacons to track devices and glean anonymous data, such as what model of phone people are using and how much time they spend in a particular location.

VR and Drones: They've been around for a while now, but VR experiences and drones were everywhere at the event. Samsung Galaxy created an experience where attendees could don a headset and sit on a theme park ride, meanwhile SAP handed out its own cardboard headsets for visitors to take away. The fact that MWC had a dedicated drone zone is evidence in itself that this tech is on the rise. Drone manufacturers showcased their products here, meanwhile various brands opted to include the tech on their stands.
Once again MWC didn't disappoint. I've come away with some interesting insight into what's trending, what's no longer trending, and which technologies we should be keeping an eye out for in the future. While much of the technology on show has been around for some time, and it's always played a defining role in the brand experience industry, it's now more affordable, accessible and advanced, meaning it can be used to create even more meaningful experiences and elevate our industry as a whole.
MWC highlighted that the technology space is incredibly innovative and ever-changing, and its importance to our industry – which is similarly always evolving – is no doubt going to continue to rise.