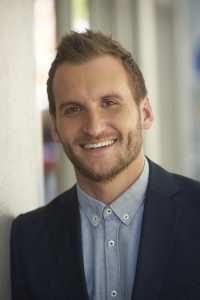 Daniel Dove caught up with Field Marketing and Brand Experience Magazine ahead of a summer of brand events to discuss the importance of luxury immersive marketing in the food and drink industry.
Is there such thing as an average day?
Not in my job. My role is completely multifunctional, I never have same day twice. My day involves focussing on World Class as a brand – this includes Global Strategy, our World Class competition and the content of the competition. I ensure that World Class is at the forefront of bartending competitions globally.
Other roles include engaging with clients, the internal innovation team and gaining insight from the trade.
20-30 percent of the day is usually on-trade and this includes talking to other industries. To stay at the top of the food and drink industry, it's important to look at other luxury industries and see what they are doing, whether that be tech, cosmetics or something else. Social media is vitally important for keeping up to date with what is going on globally.
What do you enjoy most about your job?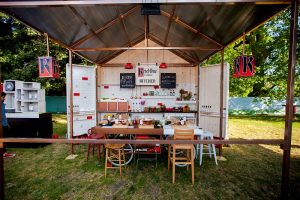 I have been with Diageo for 14 years and I have never done the 9 to 5. It would bore me to death. I meet different people and see different places constantly.
Also, we have an amazing culture here at Diageo. We are a team of 50 in the UK and we are friends as well as colleagues and spend a lot of time together.
Living and working in London is another amazing aspect of my job.  I believe at this moment in time, London is the most advanced place to be as a part of the food and drinks industry.
What makes World Class such a great team?
The talent. We have 140 specialised brand ambassadors across the globe. We are always in very close contact with them, if not weekly, monthly. We share ideas constantly. It's important to gain insight into the Brand Ambassadors' multiple cultures to keep at the top of this industry.
Why is building brand engagement through events so important for Diageo?
In 2017 consumers are looking for experience over product. The best way to build on that is through an event space where people can taste, touch and feel the brand. This is more powerful than traditional methods of advertising. When we experience a brand for the first time it is important for it to be fun, educational and engaging. People want to learn about the product in an immersive way and you can't do that through a billboard.
What are the challenges of your luxury brand events?
Taking a luxury brand to scale can be a challenge. The experience has to feel like everyone entering that space gets treated 100 times better than any other environment. The difficulty lies within letting enough people take part but still maintaining a luxury experience feel.
What agencies or suppliers do you work with to ensure the smooth running of the events?
In terms of staff, we have a very close relationship with specialist drinks agency Sweet&Chilli. They supply us with knowledgeable, trained, expert brand ambassadors who uphold the Diageo World Class standard every time and deliver fantastic results
What's on the horizon for Diageo for 2017?
We have two big projects in the pipeline. Firstly, we have the World Class Finals – the UK's top bartenders will battle it out to become the winner.  60 finalists from across the globe will travel to Mexico, home of Don Julio, to fight for the crown. Now in its ninth year, our World Class competition is the biggest in the world. The inaugural competition saw 100 UK bartenders compete for the title, and its rapid growth means we now see ten thousand contestants from 60 countries participating.
We are also the main sponsor for London Food Month in partnership with The Evening Standard.  We will be creating immersive brand experiences with Ketel One across London from the 7th of June.
What do you consider to be a personal professional achievement?
To have been part of the team who built World Class into what it is today is a great accomplishment.  To grow the competition whilst maintaining our position as the cutting edge of bartending culture has been an enormous amount of work and something the team are immensely proud of.
What is your drink of choice and how do you like it served?
It would have to be a Zacapa 23 Old Fashioned – complete with pink grapefruit twist.
You can find out more about Daniel by following him on LinkedIn or Twitter