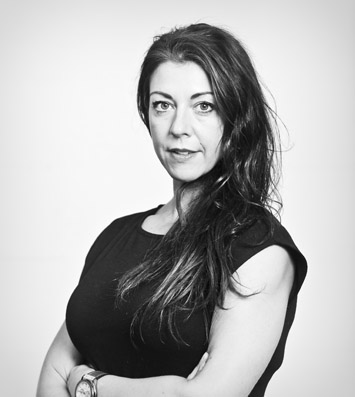 Logobrand's Sally Davis continues her Winning at Point of Purchase insight series.
Relationships…  LTM a brilliant sales team?
Retail is a business built on relationships and you have to maintain a regular presence in store to create real leverage?  Yes – it has benefit, but what's different about your reps relationship with the store to your competitors' rep? Consider your competitor may call more often, do more of the dirty work of merchandising for them and have deeper pockets. Whatever you do, someone will be doing more. Be assured of that!   So, you need to work SMARTER.
Relationships aren't just about your reps relationship with stores.
Your relationship with your agency & how valued you make your field team feel will have a huge impact on what you can win at point of purchase together.
How not to get lost in the crowd and stand out?
Don't waste store time
Store staff are under huge resource pressure. They don't want their time wasted by box tickers or sales people with empty promises, but they do want help.
Creditability
Work with your agency to ensure your interactions with the store are credible, requests have purpose and are driven by insight, knowledge and a store level sales impact value – not just a Can I have? Store level sales data is the best way to gain credibility but make sure it's really real time data, not last weeks data you are sharing.
Best in Class Field tools
Make your field teams' time in store as effective as possible by ensuring your agency is providing best in class technology, but at a reasonable price!  Even tactical teams should now have fantastic instore data capture and reporting technology and SKU level briefing ability .If your field teams have the right tools in store to do the job and the stores can see the benefit they are bringing, half the battle is already won. Take a look what's out there, get out into store on accompaniments to see the tools in action and benchmark your partners offering.
It's all about ME, ME, ME!
Interactions with your agency should be all about YOU and what YOUR business needs. Not all about them and how great they tell you they are. They should spend the majority of their time with you listening, learning and questioning. Be sure you trust their judgement, and then take their advice.
Give a little Love
Tell the field team exactly what you want. If they understand what good looks like, they are more likely to deliver.  And when they do – share the love. A one minute thank you video filmed on your iPhone costs nothing but goes a long way!
Don't forget most agencies pull from the same pool of people…..If you don't give them love, someone else will!
Sleeping with the Enemy?
Check your partners' client list regularly to ensure that they aren't working for your competitors…
Open up
The more you share, the more you will gain. Both with your field team and your agency Head Office staff.
Your agency should want to be on hand to offer their expert input. If you don't feel this is appropriate, you probably have the wrong partner, so get out of the relationship!
Spend for spending sake?
Ever been handed budget back and told you don't need to spend right now? The agency should be on your side, not their own side and any recommendations around budget should be well founded. Budgets are not just there to be spent just because….
Due Diligence for your field team
Are your field team 'Self-employed". Think about it – they shouldn't be. It's a poor excuse for not rewarding basic employment rights such as holiday pay, pension and National Insurance. Make sure your agency are doing the right thing by your field reps to ensure your field reps are doing the right thing for your brands!
The first three Winning at Point of Purchase tips can be found on pages 10-11 of FMBE's Summer Issue and will continue to be shared as our Wednesday Wisdom for the duration of the Summer.