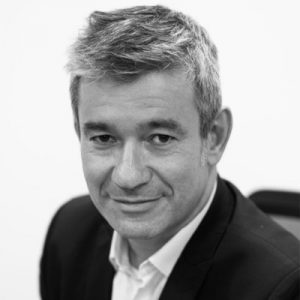 One of the biggest news stories on this site in 2022 saw Field Sales Solutions becoming a part of Impact Field Marketing Group. We thought that with more than 6 months of the relationship now done it would be time to find out if the synergies are in line with expectations. We put the questions to CEO Jean-Dominique Castellani, Impact Field Marketing Group 
In addition to the acquisition of Field Sales Solutions what were the main business landmark announcements for IFMG in 2022?
2022 was a strong year for IFMG. We acquired Atmosphères. Atmosphères is specialized in consumer electronics. Their knowledge enriches IFMG's solution portfolio. In addition, we were able to demonstrate, thanks to our digital subsidiary Demooz, the value of combining digital solutions with physical solutions. Our promise to accompany the consumer throughout their whole journey has become a reality.
What excites you most about the new potential for the Group now that Field Sales Solutions is a part of it?
Field Sales Solution brings the Group more than a new geography. Of course, covering a wider territory is undeniably an advantage. This allows us to consider international collaborations with our major customers, which has already materialized. In addition, we considered that the know-how of the Field Sales Solutions teams in terms of data management and its ability to transform it into concrete insights was a "game changer" for IFMG.
What excites you most about the new opportunities for Field Sales Solutions now that it is a part of the Group?
The opportunities for Field Sales Solutions are twofold. On the business side, IFMG can bring its knowledge of the Consumer Electronics markets and its digital solutions, thanks to Demooz. On the people level, it is a great opportunity for the team to work in a multicultural and international environment.
Now that you have had a close look at the people and process at Field Sales Solutions, has your impression of the business changed? In what way?
No, no change of our impression. We have known each other for a long time now. We had the chance to collaborate in the EFMP partnership for many years (European Field Marketing Partners is an association regrouping Field Marketing independent leaders in Europe). Field Sales Solutions' culture is very close to the IFMG's one –  open, result oriented, and proud of what we are.
I like this question because I realize I have the feeling we always worked together, good sign, no?
In term of processes and organization, the Field Sales Solutions scheme is built on a smaller portfolio of customers with a larger panel of services. This allows us to go deeper in supporting our clients with a higher level of accuracy.
What are your ambitions for both IFMG and Field Sales Solutions in the next year or two?
Our ambition is to create the most beautiful Field Marketing company in Europe for both our customers and our employees. It is in a collaborative ecosystem that we will build the future.