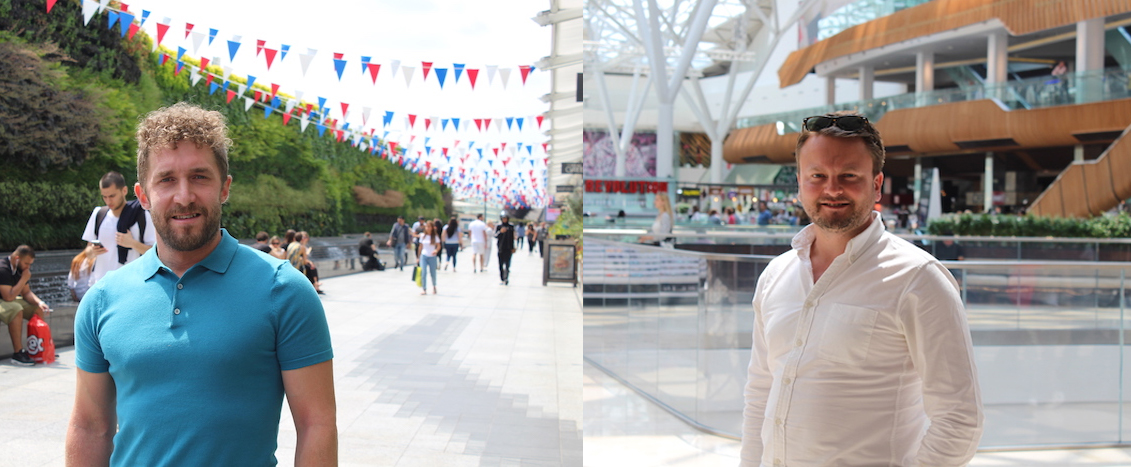 Field Marketing and Brand Experience  Magazine caught up with James Swain and Stuart Galvin to find out more about there new Business Venture, Catalyst
Who is Catalyst? 
We're led by the belief that every interaction with our client's brands should be a great, connected experience fuelled by insight.
How did Catalyst come about? 
Over many beers, 60000 WhatsApp messages (true story), frustrations about same-old approaches, and a want to do better.  We wanted to take our combined client & agency backgrounds, and challenge each other to shake-up ineffective approaches to produce great work that makes a difference.
What skills do you both bring to the table (references to previous roles would be good)?
We have opposing but complimentary backgrounds; the best part of two decades each working for retailers and agencies.    James most recently worked for Tesco building their experiential function, and Stu held senior positions at Arnold KLP, iris and Geometry.  As we touched on above, it means we're always challenging each other (occasionally butting heads!) to deliver work that goes beyond the status-quo.
What can we expect to see from Catalyst over the next 12 months?
Campaigns that think differently.  We take a "ground up" approach on every brief driven by insight, instead of doing what's always been done.
As such, we are spending shopper marketing budgets through-the-line (as well as in-store) to create fresh connected experiences for shoppers, and improved effectiveness.
What do you love most about the industry and what will you bring to it? 
Ambitious clients and the creativity! Seems we are lucky, all the clients we are working with are lovely people, super smart and are keen to think different.  We will bring our approach and relentless ambition to create bold campaigns, that make difference.