The Producers is a creative experiences agency that delivers Less Ordinary experiences for Less Ordinary returns for brands wanting out of their comfort zone. Our Less Ordinary experiences meaningfully bring brands to life to better connect with their audience.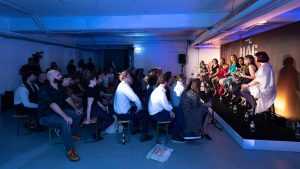 We believe experiences are the heart of creative marketing. Because experiences that connect get shared. Experiences that connect get talked about. We believe experiential marketing to be the most effective way for a brand to create connections to engage, to make people care.
Racing a LEGO Bugatti around Europe, facilitating change through a panel debate, creating memories at a festival, a mixed reality fashion show, a pop up, a game show, a roof garden, an art exhibition, translating stress levels into symphonies. We specialise in connecting people to brands, as changing people's behaviour is what ultimately delivers commercial impact.
The Producers. A Creative Experiences Agency. Less Ordinary Experiences for Less Ordinary Returns for Brands wanting out of their comfort zone.
Clients include LEGO, SMARTY Mobile, SnapChat, Audible and Which? to name a few.