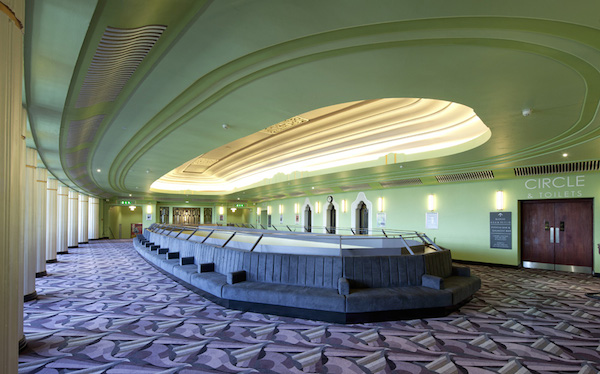 Rock'n'roll caterers Eat to the Beat, part of the Global Infusion Group, have worked with the Hammersmith Apollo for over 30 years and the relationship is set to reach a new high as the iconic building launches as a corporate venue tonight.
Since the Apollo was bought by AEG Live and CTS Eventim in 2012, a multi-million pound refurbishment has transformed the renowned event space. Expanding the corporate side of the business was seen as a major growth opportunity but the 6% gradient of the floor stood in the way of hosting major seated events. Now a state-of-the-art flat floor structure has been installed.
GIG founder and CEO Tony Laurenson (picture right) said he was thrilled to see the Apollo going from strength to strength, adding: "Over the years the venue has gone from rock 'n' roll and moved into the more corporate world – as a company, GIG strongly reflects this. We started off at Hammersmith as Eat To The Beat, and now in 2015 our corporate division GIG…fyi is one of the accredited catering suppliers.
Heiko Kacimi-Alaoui's, deputy general manager of Eventim Apollo, said: "Following the refurbishment in 2013 the Apollo decided to invest in a state-of-the-art flat floor structure making the space suitable for anything from seated gala dinners to exhibitions and much more. With GIG as one of our accredited catering partners we are confident to have a knowledgeable and flexible partner by our side. GIG will be a huge support on our way into corporate events."
The Apollo will host its first major corporate event in October.