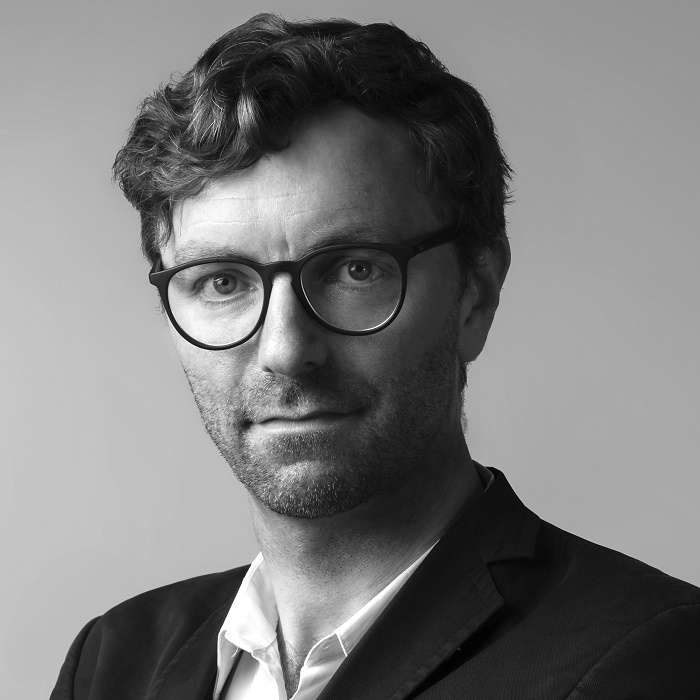 The earliest recorded leasing of a billboard occurred in 1867, marking the start of the out-of-home advertising industry. Fast forward to the present day and traditional billboards are going digital, as growth in LED advertising displays outstrips the old fashioned paper kind. According to a report by PWC "87.5% of the revenue growth in the US OOH (Out-of-home) market over the five years to 2020 will come from digital. Traditional formats will have only a 0.9% Compound Annual Growth Rate".
Looking to the future, Google, Microsoft, Facebook and a number of smaller start-ups are investing heavily in what they see as the next big evolution in display technology: Virtual Reality (VR) and Augmented Reality (AR). This much-hyped new tech is the stuff of science fiction but a wide range of VR headsets are already available from the cheap Google Cardboard (£15), over 5 million of which have been shipped since launch in June 2014, through to the high-end Oculus Rift (acquired by Facebook for $2 billion in 2014). In parallel, Microsoft and a number of start-ups are hoping that Augmented Reality will be the dominant medium, with AR headsets and headset-free technology in development.
If you have a VR headset, you can now watch every single YouTube video in VR and, a month after its July launch, the Augmented Reality app "Pokemon Go"  surpassed 100 million downloads – making it the most successful mobile app launch in history, according to SuperData.
As Virtual and Augmented Reality enters the mainstream and VR/AR hardware becomes more affordable, what impact will this have on the OOH industry? Will we see the rise of a Virtual-out-of-home advertising sector (VOOH), in the same way that LED displays created a Digital-out-of-home (DOOH) sector?
According to LightVert, a London based out-of-home advertising start-up that recently coined the term Virtual-out-of-home advertising, VR & AR out-of-home advertising technologies will have a big impact. Daniel Siden, co-founder of LightVert says "VOOH advertising will radically transform the way we experience outdoor ads. As we walk around our cities, we will see and interact with holographic adverts mixed into the real world". This may sound like science fiction again but companies are already working on technology that could deliver that vision.
Founded in 2011, Blippar, a London based digital marketing company helps brands use Augmented Reality to interact with customers via a smartphone app. This year Blippar partnered with Max Factor to make all their lipsticks 'blippable'. Shoppers with the Blippar app can now look at a lipstick through their smartphone to reveal digital information about that product, like professional make up tips. Blippar's app isn't specifically designed as an out-of-home advertising platform but its ability to overlay digital advertising onto real word objects is directly relatable to the idea of a VOOH advertising sector.
For a larger scale example of what a VOOH sector could achieve, look no further than the Pokemon GO app launched in July. This Augmented Reality powered gaming app quickly became a worldwide phenomena. At its peak, download sales were generating $10 million a day and in major cities the site of people wandering the streets using their smartphone to hunt for virtual Pokemon characters became common place. This was undoubtedly a craze and interest in the app has since died down but it's incredible commercial success demonstrated the potential of Augmented Reality as a new out-of-home interactive digital medium.
Blippar and Pokemon Go demonstrate how brands can use AR smartphone apps to interact with their customers but seeing the world through a phone screen has its limitations; particularly when it comes to the visual impact, accessibility and immediateness of digital billboards. That's where VR and AR headsets and their ability to completely transform the way we see the world, may turn out to be a more effective platform to deliver virtual-out-of-home advertising content.
Juniper Research predict there will be more than 12m VR headset sales by the end of this year. By 2020, the VR industry will have shipped 30m headsets globally. But, there is a catch with existing consumer VR hardware when it comes to using it as a VOOH advertising platform.
Existing fully fledged VR headsets from the likes of Oculus Rift must be tethered to a PC or games console and are designed for indoor use only. This hasn't stopped Vertebrae, a new breed of VR video start-up based in Los-Angeles, experimenting with virtual product placement. They've developed what they call "3D Ad Insertion technology". This allows content publishers to create interactive 3D ad placements within virtual worlds. The equivalent of Aston Martin cars in James Bond films but for the virtual world, bringing the prospect of virtual ads in the real world one step closer.
There's only one problem: indoor-only headsets, but Google might be working on a solution. According to Engadget, the tech giant is rumoured to be developing a stand-alone "wireless Virtual Reality" headset that will integrate eye tracking, sensors and algorithms to augment the reality in front of the headset, displaying digital objects within a view of the real world.
Two other companies are working in the same field: Microsoft and the mysterious Magic Leap. Both firms are using Augmented Reality to deliver what they call "mixed reality"; a way to engage with digital content in the real world.
Microsoft has just launched their HoloLens headset – but as a business tool with a price to match (starting at $3,000). The AR headset is a little too bulky to be worn outside day-to-day and Microsoft are not positioning their hardware as an entertainment/ advertising platform but you can see, given time, the technology may shrink down to a pair of oversized sunglasses that could work as a virtual-out-of-home advertising platform.
Magic Leap, on the other hand, has a grander vision but is a lot more secretive. The company has yet to launch their first AR product but take a look at their incredible promotional video https://www.magicleap.com that features a life size whale leaping from the sea inside a school gym. This type of user experience looks incredible but what's more interesting from a VOOH perspective is that the school children in the video are not wearing headsets. Could Magic Leap be working on a headset-free AR platform? If so, this could be the ultimate solution; a virtual-out-of-home advertising experience without the need to wear a headset or look through a smartphone.
LightVert, the company that coined the VOOH name, certainly think so. With a crowd funding round currently underway on CrowdCube, LightVert is launching its ECHO technology next year; a headset-free Augmented Reality virtual-out-of-home advertising platform that can project holographic digital images into real world environments, and crucially for the VOOH market, the company can do this on an impressive Times Square billboard scale, with images up to 200 metres tall.