Advertising Week Europe is a four-day event head quartered at The Picture House in Piccadilly, London. It provides brands with a brilliant platform in which to connect with high calibre speakers and attendees.
As well as speaking at the event and sharing their knowledge with delegates, brands such as Snap Inc, LinkedIn, Yahoo and Shutterstock utilised Ad Week to impress their credentials to an audience of  industry leaders from the world of advertising.
The brands that stood out were the ones who were relevant and engaging but who also added an extra dimension to the event and connected with their audience in an interesting way.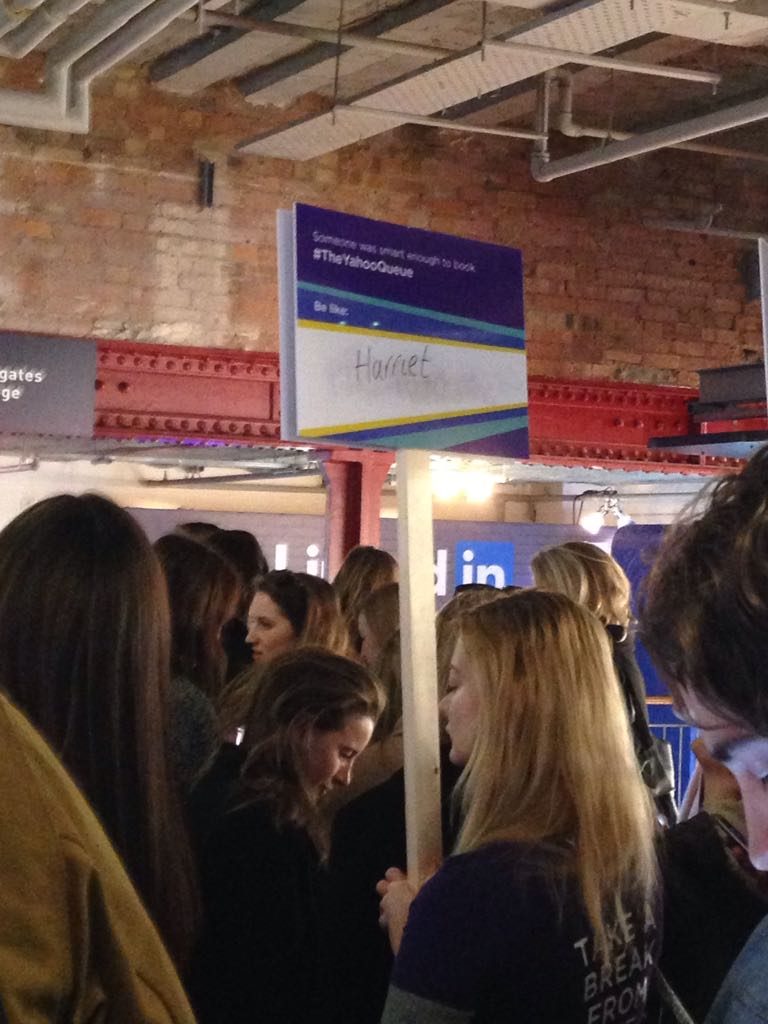 #Yahoothequeue
Yahoo enlisted the help of Rare Breed brand ambassadors to act as place holders in the queue for the talks. I requested a Yahoo place holder through their special website and was greeted almost instantly with a happy Yahoo queue assistant holding a large sign with my name on it. This allowed me to nip out of the queue and get a bottle of water and then easily find my place when the queue started moving. I was also thanked for using the service via text message which was a lovely touch.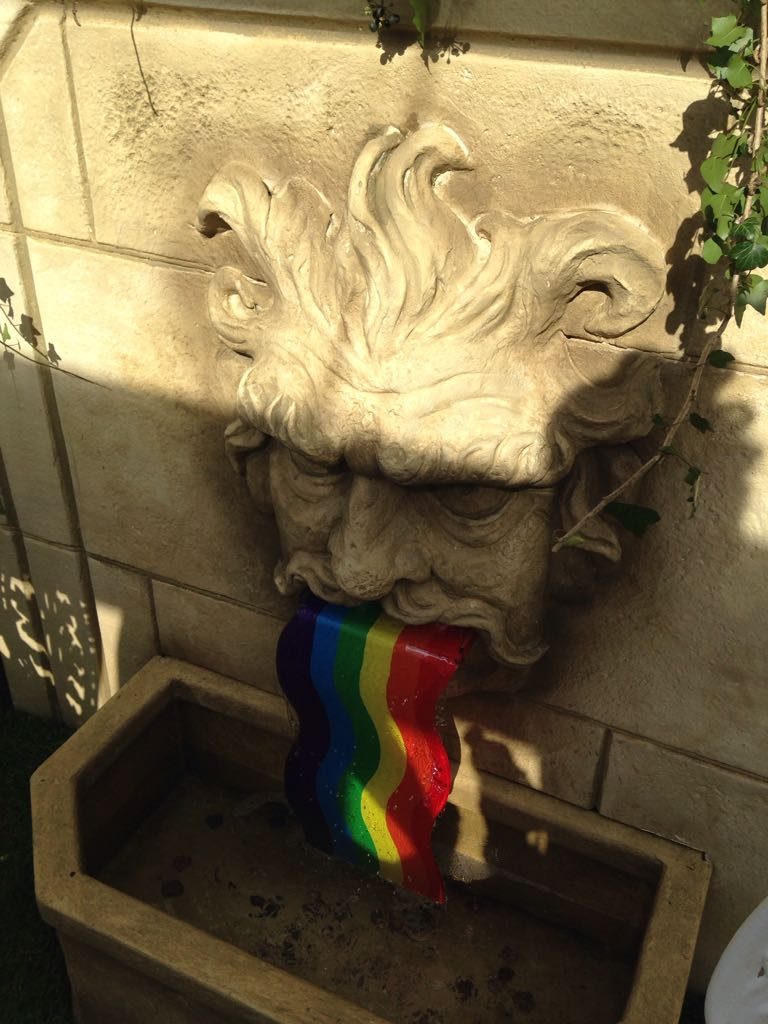 Snapchat Secret Garden
Snap Inc. had transformed the roof of The Picture House into a serene secret garden. I attended a morning mini workshop in which master-snapper Max gave a Snapchat 101 for those who were unfamiliar with the app or wanted to learn more about the tips and tricks available. The garden was beautifully decorated with little hints of the Snapchat brand personality such as a rainbow waterfall, echoing one of Snapchat's most easily recognisable lenses. Participants could toss the Snapchat coin into the waterfall and make a wish. Snapchat had also created an Ad Week specific filter that could be used during the duration of the event to build on brand engagement.
LinkedIn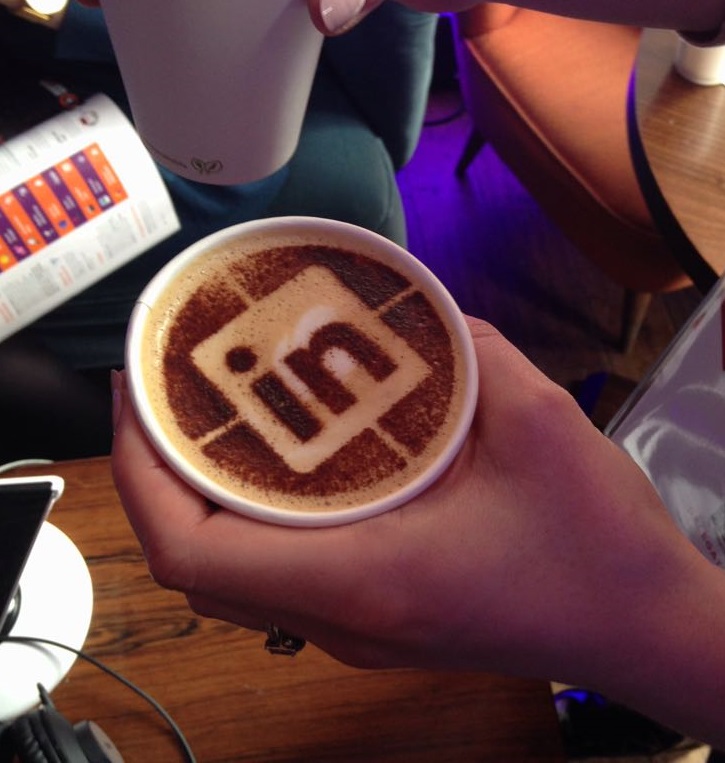 The online professional networking company encouraged attendees to network offline by providing them with a branded connected zone in which people could meet and get connected fuelled by complementary LinkedIn branded
coffee and edible mist, whilst also listening to LinkedIn podcasts.
Pinterest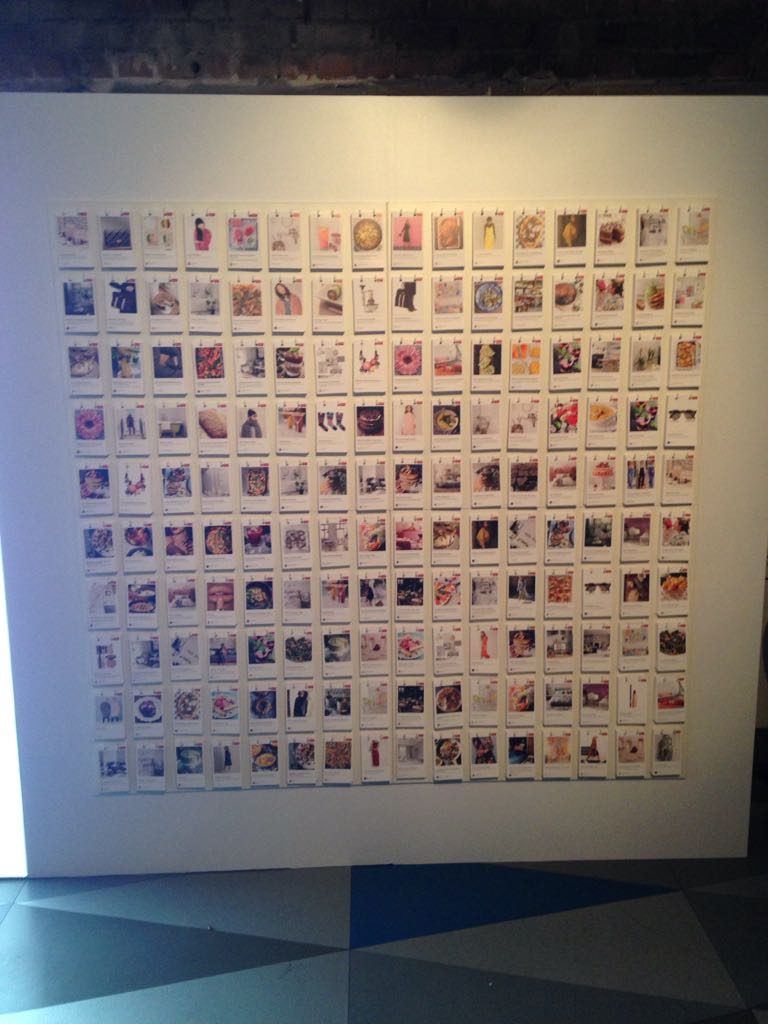 On the second floor, an eye catching light box containing Pinterest pins and the 'Find Your Next Great Idea' call to action was very popular. Bringing the online pinboard offline, attendees could peruse the wide range of pins and take ones they liked away with them.

Other
Other companies with a strong brand presence included new snacking company, Love Corn who supplied free samples of their savoury treats at all the screen entrances ensuring no one entered a presentation without something to snack on. King, the company behind well-known mobile games such as Candy Crush, had sponsored the Wifi throughout the event. Royalty free images and content provider Shutterstock took over the sweet shop on the first floor and implemented a Shutterstock gallery on the top floor. Dentsu Aegis Network had taken over the ground floor and  curated a crack the code live escape game to demonstrate the future of recruitment.
Staffing agency Kru Live provided the staff for Ad Week. Amongst other duties, their brand ambassadors did an excellent job of providing information, directing people to the correct screens and organising queues- and all with a friendly smile.