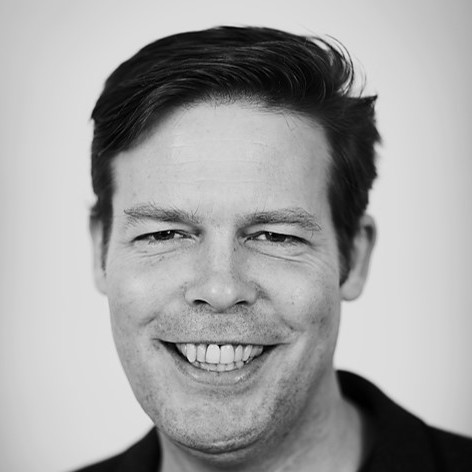 Neil Foster has spent the last 25 years working in PR and Integrated Advertising agencies in London, Sydney and Melbourne.  In his role at Guinness World Records, he leads the creative and commercial records Consultancy across EMEA and APAC, which  specialises in creating tailor made record solutions and marketing campaigns for brands and businesses.
Introduction
In 2019, brands got more serious about purpose, sustainable campaigning reached new heights and innovate brand experiences became more common place.  Neil Foster, Vice President Consultancy, Guinness World Records predicts two trends for 2020 which will shape the industry.
Experiential activity will grow in importance
As we move into 2020, we will see Gen-Z coming of age and evolving into an audience that prioritises brand experiences over anything else – even physical purchases.   Retail worlds will transform, on- and off-line worlds will collide, and events will become more innovative than ever before.   These factors will only help to bolster the importance of experiential campaigns for marketeers.
We will also see an increased focus on immersive experiences as brands fight to build long term trust and advocacy amongst their audiences.  There will be a clear shift towards personalised experiences which can help brands to gain trust and educate consumers about what they really stand for. The premise being that consumers will remember how a brand makes them feel and not necessarily what it says.
2020 will also see further transformation of the high street as more and more retailers evolve into 'Brand Commerce Experiences'.  Shoppers will not only just make purchases but also 'live' a brand before taking it home.  It is likely that there will be a real shift towards virtual experiences which help consumers to feel, touch and communicate with a product.
This trend is reflected in our record applications, where we have seen a 30% increase in applications which focus around an experience across EMEA APAC.   Record title attempts add an unrivalled element of excitement, surprise and memorability to an experiential event – immersing consumers in a brand and delivering content which can be shared time and time again.
Brand storytelling will evolve
Storytelling is the tool that every business building a powerful and lasting brand should master.  It can create a sustainable brand legacy and a deeper connection with a customer.  As we move into 2020, political unrest, perceived media misinformation and consumer activism are likely to erode trust in corporations and brands. This level of consumer distrust will undoubtably lead to higher emphasis on authenticity within brand storytelling.  In our increasingly convenience led society, consumers are also becoming more detached and desensitised.  This trend will accelerate in 2020 and lead to more brands daring to be human in their storytelling.  We will see more cohesive narratives that pull at the heartstrings and engage at a deeper level than ever seen before.
Case study – driving consumer immersion through a Guinness World Records attempt
Wafi Mall, Dubai
This recent campaign with the Wafi Mall in Dubai focuses on driving brand immersion through record breaking activity.  A series of challenge stations were created for visitors to practice and attempt a variety of record titles. Zones were designed to attract and entertain people of all ages as well as challenging them to achieve what they thought was impossible: an official Guinness World Records title.