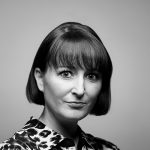 Tanya Brookfield, CEO at creative agency ELVIS
The significance of 'The Experience Economy' has been steadily growing since the phrase was coined in the Harvard Business Review, way back in 1998. The IPA's Bellwether Report showed that investment in brand events continued to increase during 2019, meaning that as we kick off 2020, it feels like brand experiences have become a fundamental element of the marketer's armoury.
In 2019, brand experience was characterised by the increasing convergence of the on- and offline worlds, and there's no doubt that this will be further cemented in 2020. Smart marketers will create more valuable, impactful activations by amplifying them through online channels, and pure-play digital brands will continue to recognise the power of real-world experiences.
In uncertain times, it's not surprising that marketers are looking to get more bang for their buck and ensure that their campaigns work harder. Taking learnings from the world of PR, brands are seeing the huge value of earned reach. Harnessing digital channels enables us to amplify the impact of our activations as well as offering greater opportunities for measurement.
Digital brands, real-world experiences
While brands from sectors like FMCG and beauty have long recognised the role that experiential marketing plays in the media mix, in recent years we've seen how impactful it can be for those brands who don't usually have a presence on the high street. This year, Amazon launched its own Black Friday pop-up in an East London warehouse, and Amazon Prime Video created a five-floor bookshop experience inspired by its series Good Omens – perhaps a little ironic given its parent company's impact on traditional booksellers. Pokémon, a game which itself blurs the boundaries between physical and digital, has also run several hugely successful activations this year, with massive queues to prove it.
For digital brands, experiential marketing creates an opportunity to build a tangible connection with consumers, which strengthens brand bonding and cements emotional connection. While trust in advertising continues to fall, experiential marketing can unlock new loyalty.
In 2020 we can expect this to continue, as more and more pureplay digital businesses create physical experiences to engage with new audiences in a more tangible and memorable way.
Digitally-connected activations
In 2020, savvy marketers will recognise the power of digital channels to maximise the impact of their experiences, creating activations with digital at their heart – rather than as an add-on. Insta-worthy events such as the glitter-strewn 'Special Delivery' pop-up we delivered for Paco Rabanne this year are a sure-fire way to make sure your campaign reaches beyond the confines of the physical space you're creating.
The Creme Egg Camp activation we launched for Cadbury in 2018 became a fully-fledged content factory – providing a backdrop for our campaign activity, a venue for influencer events, and spaces for specially-designed photo opportunities, to fuel content sharing from attendees.
Our experiences have provided the means for consumers to showcase their best selves online, which is made all the more powerful with the added credibility of influencer and brand content that supports the stories they choose to tell.
Next year, we'll see more brands developing digitally-enabled experiences such as these, which double up as hubs for content creation. Enabling consumers and influencers to tell a brand's story on its behalf creates genuine, sales-driving brand impact, further cementing experiential's role in building real business value.
Blurring the boundaries
Marketing siloes and boundaries will continue to break down next year, reflected in an increasingly diverse agency landscape where brand experiences can be owned by multiple types of shops – from PR to creative to media to experiential specialists. This blurring of boundaries, and the convergence of digital and real-world, will make 2020's brand experience landscape richer, more measurable and more exciting than ever before.