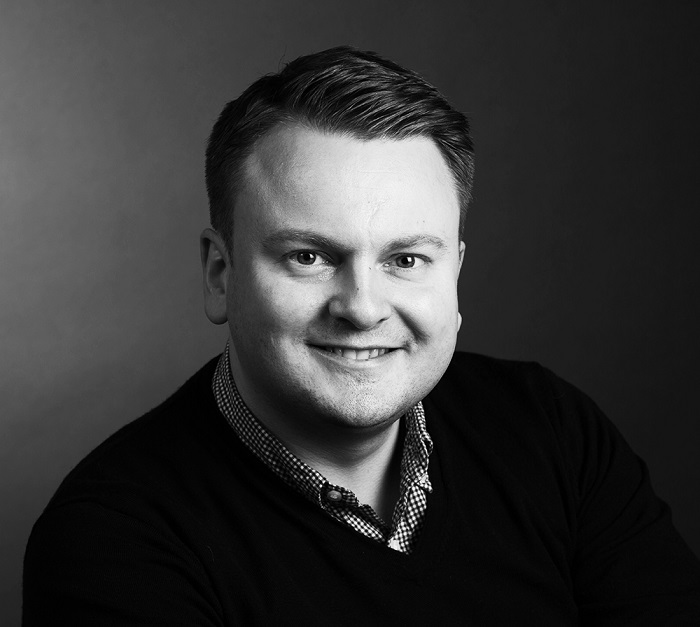 As the final embers of Bonfire Night fade, marking the start of the run-up to Christmas, it's clear that brands could make much more of this major occasion.
While the Donald Trump effigies that perished across the UK helped ignite a more modern protest, Bonfire Night remains one of the most politically important annual events in the UK calendar. Every year, local communities gather in their thousands to toast the failure of the Gunpowder Plot. People are engaged and the communal atmosphere can become electric.
Brands are used to investing serious budgets in events. Whether it's football matches or music festivals, they have become a kaleidoscope of brand logos, product placement and experiential pop-ups. We only need nod to this year's South by Southwest, and the stunning array of expensive experiential activations from the world's biggest brands, to see how sophisticated businesses are becoming at capitalising on consumer events.
Likewise, the attention paid by marketers to other seasonal occasions like Halloween and Christmas shows no sign of slowing down. A case in point, Cadbury last year launched its biggest-ever Christmas campaign with its real-life advent calendar, sending 24 trucks full of sweets around the country to deliver joy to the masses.
However, scout around the average local fireworks display and brands are nowhere to be seen. UK high streets are distinctly devoid of sparkle on 5 November, concentrating instead on Christmas. Supermarkets, too, are lacking in razzle dazzle, except for a few rockets displayed front-of-store.
Brands will go to great lengths to galvanise people via experiential activations on calendar events – and they should approach Bonfire Night with the same enthusiasm. So, how can they act now to ensure next year's Guy Fawkes Night goes with a bang?
Get into the right mindset
Our recent Beyond Demographics study sought to find a modern way for marketers to understand and target shoppers. The world we are living in is changing at lightning speed and consumer behaviour is increasingly unpredictable. Demographics like age, gender and income are therefore no longer an appropriate lens through which to view people.
We discovered that seven key mindsets better account for consumer behaviour today. These are: conscious, creative, fulfilled, influential, knowledgeable, secure and sociable. Each mindset has its own unique characteristics and is uninfluenced by demographics. Instead, mindsets change depending on what is happening in people's daily lives, what they're buying and where they're buying it, whether that's at Wireless Festival or Waitrose.
We realised that calendar events have a big impact on the mindsets people are in. Following a deeper dive into our research, we found that Bonfire Night is typified by three main mindsets: creative, fulfilled and sociable. Understanding what each of these entails will allow brands to capture the spirit of the occasion, create better experiences and drive engagement.
Given the community atmosphere of Bonfire Night, it is perhaps unsurprising that the sociable mindset is the most common. People are actively seeking to belong to a group, so purchases they make will often be to win the affection of others.
Brands should tap into this mindset by highlighting the celebratory atmosphere of Bonfire Night. Jack Daniel's 2015 out-of-home campaign, which saw colourful projections of its Tennessee Fire whiskey light up buildings across major UK drinking hubs, is a great example of how a brand can unobtrusively join the party. Its messaging centred on the idea of memorable nights bringing people together.
By delving deeper into this mindset, not just looking at its key characteristics but the skills and behaviours attributed to it, brands will be able to deliver even more sophisticated activations. The sociable shopper is also proficient with tech and an avid social media user. Campaigns should therefore tie real-life experience with online engagement. A simple but effective use of content from Paddy Power, for instance, highlighting the dangers of mixing alcohol with fireworks, was spot on for engaging people in the sociable mindset.
Bonfire Night also ignites the fulfilled mindset, meaning people are searching for a treat. The experiences and products they seek will reflect their desire to self-improve or signify a pat on the back for hard work. With this in mind, an ideal marketing campaign might be to install a branded bar pop-up at an organised event. Free sampling of tasty products with a Bonfire Night twist could be supported by engaging brand representatives on hand to chat to people and offer drinks recipes.
People also associate with the creative mindset on 5 November, no doubt heightened by the colours and popping of Catherine wheels. Creatives appreciate beauty and are more likely to want to seek experiences that fuel their imagination. Marketers should provide an outlet for this mindset, whether that's through exciting, experiential event spaces, providing innovative refreshments like the latest cocktails, or curating activity areas that allow guests to create something of their own.
That creatives are au fait with online shopping and social media, favouring smartphones and tablets over desktop computers, is a huge asset to marketers hoping to bridge the online-offline divide. Creatives are people on the go, looking for inspiration when outside the home environment. Guinness' imaginative social media activation is a good example of how to catch the creative mindset with the right message at the right time.
While marketers are rushing to ready themselves for Christmas, they should take a moment to consider how to better plot Bonfire Night into their calendars for 2017. Being mindful of mindsets is the first step in ensuring this exciting occasion starts to make a much bigger bang.
Stuart is a director at smp, an award-winning agency specialising in multi-discipline creative solutions that influence shopper behaviour. As a specialist in shopper marketing with a 15-year career spanning a multitude of sectors, from tech and telecoms to auto and energy, Stuart is expert in the science of selling things in a shopper environment.