The FMBE Inspirations Hall of Fame was announced on 27th September 2019, at the Holiday Inn, Brentford Lock, at a breakfast event following the 2019 FMBE Awards at Syon House, 26th September.

The breakfast also celebrated Best Practice and Wellbeing in the FMBE Industry.
The Inspirations Hall of Fame replaces FMBE's Lifetime Achievement Award and differs subtly yet significantly from that award. Lifetime Achievement had become cast as a retirement award and one which made it hard for the individual to accept on behalf of their team.

The FMBE Inspirations Hall of Fame isn't only for hallowed retirees, but an accolade that we can use to honour people who are amidst the prime of their achievements. The awards also have a personal touch, requiring colleague nominations. We asked award entrants to name the people who inspire them, and make them strive for better, and through this process the recipients are able to reflect back on the colleagues that they in turn have worked with to achieve success.
So, whilst our Hall of Fame is inarguably about inspirational individuals the nominating teams and their best practice culture will often be the factors that have helped set them apart.
The first FMBE Inspirations Hall of Fame inductees therefore join those already confirmed as Lifetime Achievement award holders.

2004-2018: FMBE Lifetime Achievement Award Winners
(job titles at time of award presentation)
Rob Allen, CEO, TRO
Robin Carlisle, MD, Mobile Promotions
Patrick Rooney. CEO, REL Field Marketing
Tony Stratton, Chairman, CPM
Nick Stevens, Corporate Agency Manager, P&G
Alison Williams, Chairman, FDS Group

2019: FMBE Inspirations Hall of Fame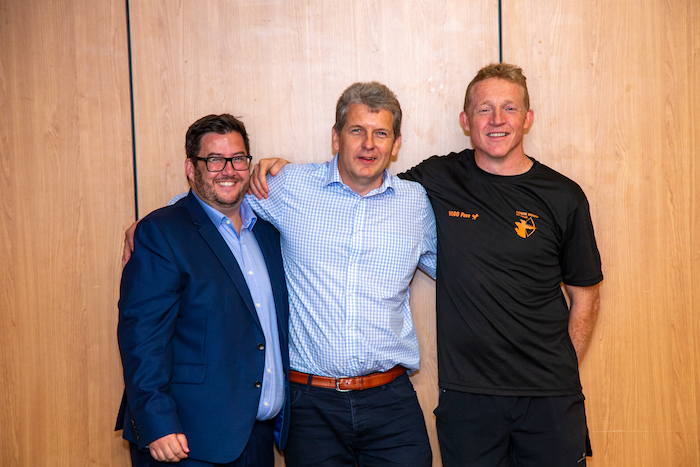 Stephen Gordon, Managing Director, REL Field Marketing

Frank Wainwright, director, FMBE comments: "Stephen's internal popularity at REL Field Marketing was never in doubt and his nomination to our Hall of Fame was as unsurprising to us as it was heartfelt by the REL Team. That REL is a 'Great Place to Work' is annually evidenced by REL's commitment to the 'Great Place to Work' scheme, and from an FMBE perspective the team are always well-equipped to celebrate each year's progression at our award's event. As a team to host REL is as relentlessly ebullient in thir success as they are gracious when edged out by the competition.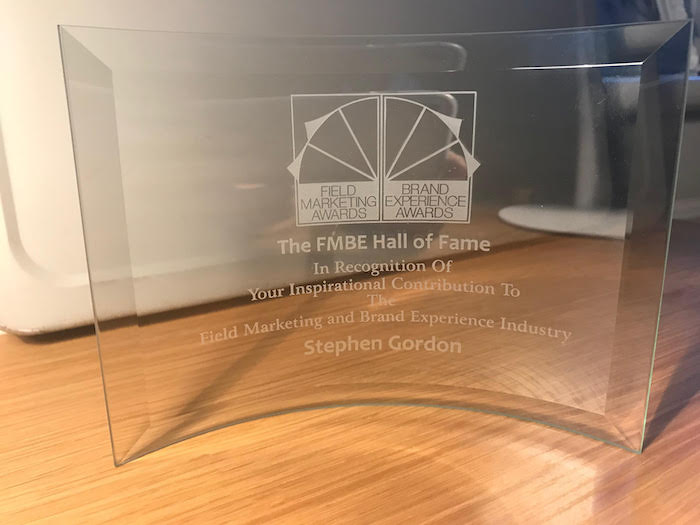 Our Awards are a big deal at REL, not for award's sake but
because our drive for best practice, our client-led judging and our robust competition appeals to an
agency that is led by Stephen to embrace competition and seek recognition for exceptional effort. That attitude has benefitted the industry, where field sales in particular has transformed into a highly accountable process in which clients are able to reward success with consistency and long term agency commitment."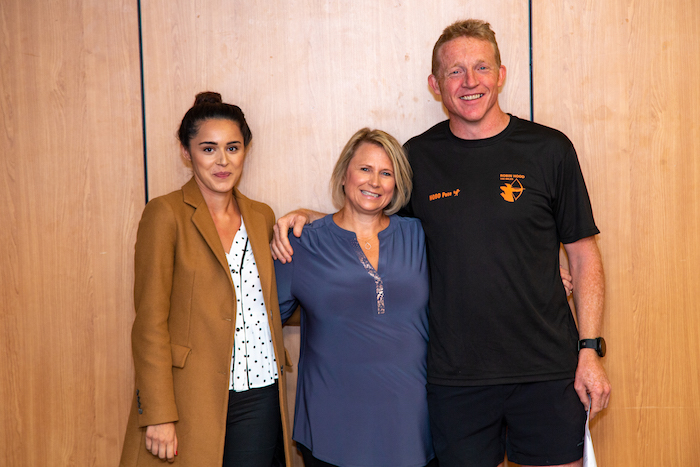 Samantha Green, Events Manager, Mast-Jägermeister
Frank Wainwright, FMBE Director comments: "Sam Green bears the innocuous job title 'Events Manager' for Mast-Jägermeister, but underneath this modesty is an exacting marketing trendsetter who has guided this most experiential of brands through an intense evolution via brand experience promotion since first setting up a team in 2005. Operating in a sector that has been under greater and greater scrutiny since that time, Sam has used her skills and influence to make Jägermeister the most sought after brand support for any festival whilst continually honing her experience and authority to make every point of contact more engaging than the last.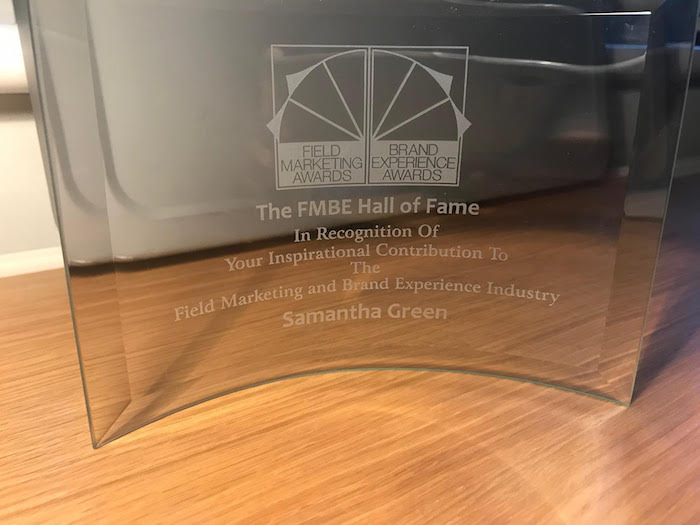 Anyone in the same FMBE award judging chamber as Sam has been able to bask in her insight into and passion for experiential marketing. As a client with consistency, Sam has maintained basic principles of quality whilst embracing digital innovation, leading to polished and highly accountable campaigns. Sam could have been nominated to our Hall of Fame by any one of the teams who joined her at FMBE 2019 – Frukt, KINC, Silverdoor, Stonegate Pub Company and Elevate Staffing, but it was certainly appropriate that her award for inspiring people was facilitated by her staffing agency."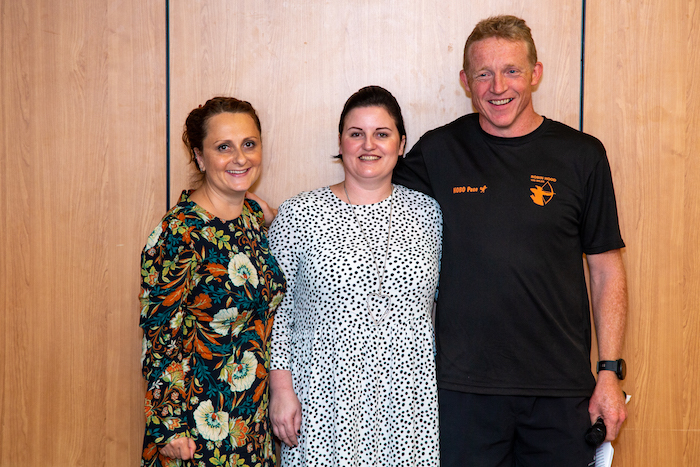 Jennifer Hill, head of field sales, Molson Coors
Frank Wainwright, FMBE Director comments: "As head of field sales at Molson Coors, Jenni Hill's moment of crowning glory came on 2017 when several years tiptoeing around the summit finally saw Molson Coors, along with agency Powerforce, named as Team of the Year. The result was a very significant one, an act of perseverance from a team that Jenni leads from the front a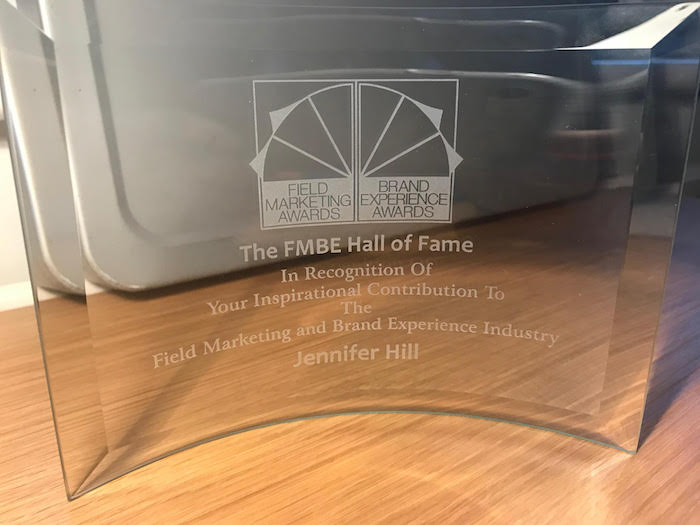 nd one that showed an absolute faith in our judging process – something that Jenni knows all about. Jenni is a keen advocate of judging programme that she sees as enhancing the trust and build process that she believes is indicative of the best agency – brand relationships. Whilst many clients still keep agencies at arm's length taking a 'keep them on their toes' view, Jenni Hill has been in the vanguard of a new credit and criticism sharing agency-client relationship. This is very much the FMBE ethos, which has seen agencies grow into a position of strategic trust with their brand partners. It is an expectation that Powerforce rises to admirably, and one that was self-evident as the agency and client took to the stage together to celebrate Jenni's moment of recognition.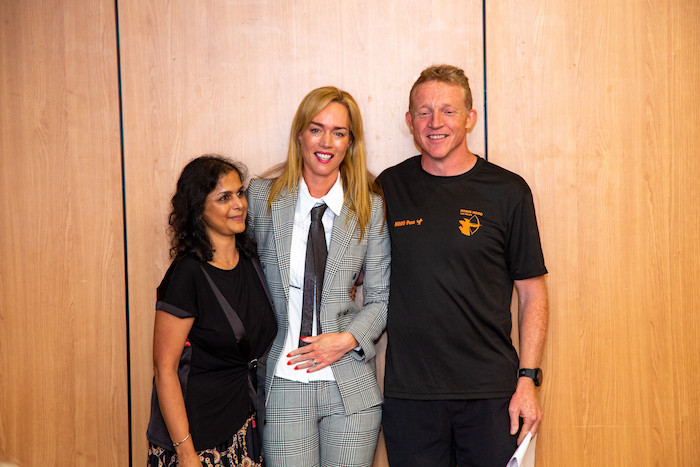 Clare James, Founding Director, N2O

Frank Wainwright, FMBE Director comments: "At FMBE we were delighted that Clare James was nominated by her team at N2O and she was an immediate 'yes' for receiving one of the first four places into our new FMBE Inspirations Hall of Fame. As a founding director of N2O, Clare has been at the helm of an agency that is undoubtedly one of the long-term success stories in our industry, an agency that has grown solidly since 1999 and has recently become a dominant force. In the last 2 years N2O has grown from an office headcount of 192 to 225, and is consistently delivering award winning campaigns.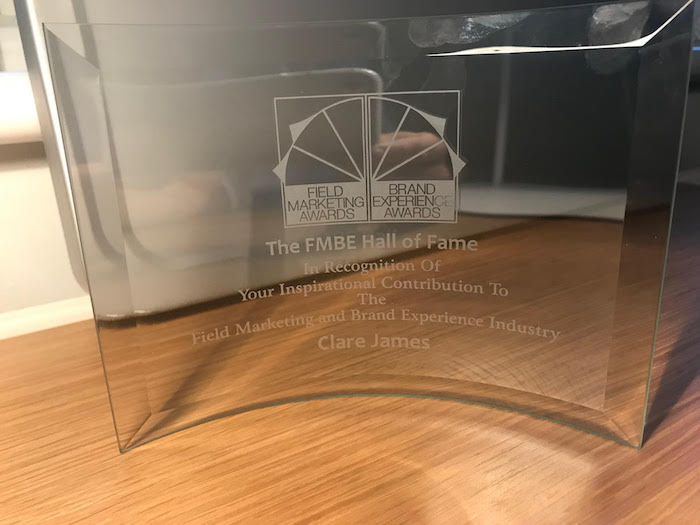 Another telling piece of insight is that N2O's reputation as a good agency is upheld amongst the Brand Ambassadors who feedback to FMBE magazine. We see Clare James as representative of the passion, professionalism, creativity and logistical prowess that is needed when making impactful and engaging brand experiences in the field."