The day before yesterday, I visited Telford. Of course I had a reason
Nobody trips lightly into Telford. There are no passing minstrels writing songs. The place is rigid with function, road, rail, bridge, walkway, glass, tarmac, cycle paths, concrete. Britain's very own Alexanderplatz, minus the historical relevance. A suitably soulless shopping centre squats left of centre, the city's robotic heart. This entertains Telford's burghers who match the sense of East Germany revisted. They are well behaved, polite, nice. The new town named after a civil engineer is very civil and very engineered.
For travellers who do stop here, function is the order of the day. There are several hotels with very long corridors and with very receptive reception desks. Sliced bread always gets toasted evenly on both sides in Telford. There are also plenty of sachets dotted around town for the needy.
Slotted into the midst all of this characterless convenience, greyly blended in by, quite possibly, a Siberian architect, is the International Centre (an International Centre). And here, today, there is more convenience available in a day than in most places witness in a lifetime, a show about convenience retail. Pro Retail is the magnet that has sucked me into this town. And many 100s, nay 1000s of others are here too, busy being generally in favour of retail. It is the show for shopkeepers, the trade event for traders.
And it all works. Every major FMCG brand seems to be here. From Cadbury to Kleenex there is the latest update of every stock keeping unit of every manufactured creature comfort on display. And helping a visiting nation of shopkeepers to touch and feel and taste the products they should – must – stock, are an absolute army of promotional peeps, from  agencies I know and love – Pod, N2O, Kreate, Elevate and more, dressed up as angels, Pepperami Man, twists of marshmallow or, somehow more alarmingly, bags of roast pork bites. Wearing my wiffy look, I was very well targeted by these ambassadors – gaining samples of deodorant and energy drinks. Now I could hurry about on a sugar high without fear of underarm discomfort. And just as well as then I had to hurry, blushing, passed the fag stands where high heeled grid girls gazelled expertly proving that JPS and the rest still have an unshaken belief in the relevance of glamour to their product marketing. With some girls dressed as pork bites and some in leggings as black and figure-hugging as lung tar, I just didn't know where to look. So I looked instead for the organisers.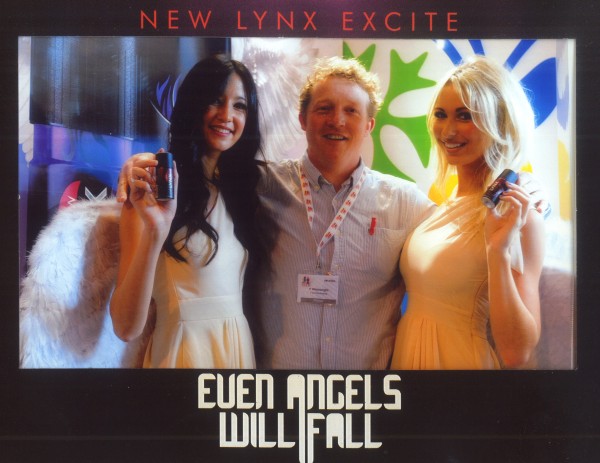 Pro Retail is run by wholesale business Palmer and Harvey (P&H) and their show is a triumph. They are the ones who have made this two day fest a must exhibit for the leading brands and who have physically collected and bussed many of the independent shop owners into a town (at their convenience) creating a relevant audience at a place where the total lack of alternatives means no skiving. Here was an event that absolutely maxed out on Telford's passion for function and left few who attended in any doubt that the visit had been worthwhile. Here was an event which never wavered from its topic, and which carried out its mission with a determined smile. Here, above all, was an event that bucked two trends – the one that said retailers are in a desperate struggle, and the one that said that exhibitions have had their day. Pro Retail was an event about aisles that are busy,
With the pincer threat of Mary Portas and Levi Roots' scheduled appearances on the near horizon, I thought it was time to get out of Pro Retail and I did so with a lightened stride, This function had functioned. I left Telford with a lasting impression of enterprise and success – presumably the very feeling the 1960s architects had wanted to inspire.