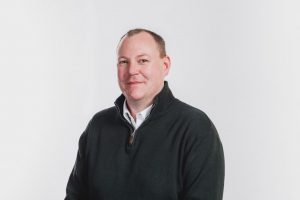 Adam Wright, Operations Director at Event Concept
Legions of people regularly visit the theatre, concerts and other events, but rarely consider the jobs of those working behind the scenes.
There are people who cover a vast range of roles – from event management to production, marketing and logistics – whose career paths are as obscure to employees as they are to the audiences who are thrilled by the experiences they deliver.
Collectively, the events industry has a responsibility to highlight the brilliant career choices available, in a bid to foster the next generation of talent and recruit a diverse workforce that fully reflects society and event audiences. Such a strategy is vital for the future of all who work in the sector – but it will require collaboration.
A clarion call for change
In combination with the knock-on effect of COVID-19 and uncertainty over some parts of the industry – witness West End show woes as one example – the hidden nature of some of the jobs described above is making events recruitment much trickier.
We need to educate people that events are back – with viable, exciting jobs that are open to all. Students may not be aware of, or fully understand, all of the paths they can follow to a fulfilling career in the sector. In the long term this will affect the industry's growth.
If we can open the door so that young people from diverse backgrounds can gain hands-on experience and learn about different roles at the start of their working lives, then couple this with ongoing training and personal development, it will give the sector a shot in the arm.
To address this, we are working closely with an organisation called Production Futures. It promotes the live events industry as a great career choice. Our joint goal is to create a more diverse and equitable industry by encouraging young talent to join through apprenticeships and education.
With plans to open this conversation directly with colleges, we concentrate on investing time in educating, encouraging and inspiring young adults about the breadth of careers the industry can offer. When students are invited to connect with someone already established in a profession, it transforms the abstract notion of a career into a tangible and achievable path.
Promoting diversity and inclusion within the industry in this way will improve its visibility and attract a broader range of talent. Offering mentorship and training programmes, chances to network, and promoting industry events that celebrate diversity all have a role to play here.
What happens after hiring young people?
Now more than ever, it's up to all of us to create an environment that supports the development of new talent, fosters creativity, and offers young people chances to grow. That means helping to open door for them, but also supporting them once they're in.
By pairing younger talent with mentors who have years of experience we can bridge the gap between theory and practice and provide younger people with the real-world experience (and therefore confidence) that you can't learn in a classroom.
And of course, education and development doesn't stop once they're hired. It's essential to provide ongoing training and development programmes. By investing in professional development, organisations can help young people stay up-to-date with the latest best practice, and equip them with the skills they need to succeed.
These individuals are the future of your business. They bring fresh ideas, new perspectives, and a willingness to learn and grow. By investing in them, you not only help them succeed, but you also help your business succeed in the long run. Celebrate their successes, recognise their achievements, and give them the stage to showcase their skills and talents.
With a clear mission and vision, everyone understands what they are working towards and how they can contribute to the overall goal. This clarity helps employees feel part of the team, connected to the work they are doing, and provides a sense of purpose.
Beyond the productivity machine
Looking after young talent shouldn't refer only to their professional growth: it must also include their physical and mental wellbeing.
Employers should take a proactive approach to this, rather than waiting for problems to arise, and be flexible. Stress and burnout are major issues and can't be ignored. This means creating a culture that encourages employees to take care of themselves, as well as providing the resources and support they need to do so.
Opening the doors to incoming talent who will enter and grow with the industry is down to us. The events industry requires a diverse range of skills to create successful and relevant events. These skills go beyond technical expertise and include creativity, problem-solving, communication and organisation.
By creating opportunities for people from different backgrounds to enter the industry, and nurturing their careers, we can create an industry that reflects the communities that we serve – and ensure the curtain continues to rise on a bright future for the whole sector.