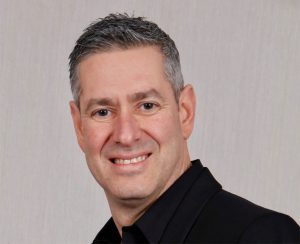 At one point or another, we've all noticed new product ranges in store windows that perfectly fit the time of year. This isn't a coincidence, however. It's seasonal marketing in action, and it's the perfect strategy for tapping into the power of seasonal trends to drum up excitement amongst target audiences. As you'd expect, timing is everything with seasonal marketing. You need to capitalise on seasonal demand, consider customer behaviour, the timing of promotional campaigns, and more. Therefore, it's unsurprising this technique is often combined with product sampling to generate interest and give customers a taste of what you have to offer.
Ultimately, whether you use seasonal marketing, product sampling, or a combination of the two, these strategies are highly effective in driving sales when introducing new products to the market, but how? Jeremy Freedman – managing director of the wet wipe and cosmetic sample manufacturer – Guardpack, has shared his insight.
Utilising a combination of both seasonal marketing and product sampling is significant when introducing new products to the market. Seasonal marketing enables companies to align their releases with periods of heightened demand throughout the year. Product sampling complements this by providing consumers with the opportunity for a taster during the most relevant season, when existing demand for similar products are already at their highest.
Effectively pairing these techniques together ensures that new ranges are introduced at the right time, to the right audience. This maximises their instant impact on the market, increasing the likelihood of purchase by customers within this target demographic, as well as those without it who wouldn't otherwise consider purchasing it without a sample. After all, let's be honest, who doesn't love a freebie?
The Best Practices for Timing Product Releases
For a product launch to be successful, the first thing you must nail down is defining what exactly it is you're launching, and to whom. Understand everything about them from their unique preferences to purchasing behaviours. Use this information to identify the optimal timing for release that aligns with both their demand and market trends. Then comes the time to generate buzz amongst consumers; product sampling is key here. The feedback you receive can either be leveraged as endorsements or used to make any necessary improvements before hitting the market upon full release. To really make an impact, combine both seasonal marketing and product sampling with relevant campaigns to maximise your reach, and provide customers with a cohesive and engaging experience.