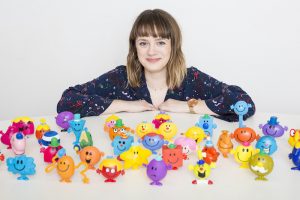 Hannah Rowlands, Marketing & Digital Manager at Sanrio, shares her top tips for running a succesful pop- up with Field Marketing and Brand Experience  Magazine 
Plan, plan, plan
Plan for all eventualities! The weather, staff sickness, regulations and health & safety (especially if you're popping up in a larger store), is there particular rules you will need to follow?
Be savvy with your stock! Make sure staff know when and where new stock will be dropped off. Especially if space is tight and you'll be re-stocking regularly.
Make sure you understand the financial set up – how are you going to be paid – especially if this is through a bigger department store. Make sure it's all clear before you're taking any orders.
Have your marketing plan prepped weeks before so you can hit the ground running when it comes to promoting your pop-up.
Offer something money can't buy
Pop-ups offer a great way to promote or sell a product, but it's key to offer something exciting or exclusive as part of the experience to drive footfall.
We've seen great success by offering the chance to meet one of the Mr. Men characters at our personalized Mr. Men Little Miss pop-up stalls, which helps make the experience about more than just purchasing a product.
At our Hello Kitty pop-ups we have offered exclusive limited-edition product which has worked well to create a demand.
If your pop up is part of a special event, offer that unique product that can't be bought elsewhere.
Use partner marketing channels
If you're running a pop-up in collaboration with a well-known retailer, meet up with their marketing team to make sure you understand how they can help promote the event through their existing channels like newsletters, social media and PR.
Research the type of imagery they use and then send them as many high-quality images of your product, or useful assets which will make their life easier when pulling together their own content to promote your product and pop-up.
It's also important to ensure their marketing team are fully briefed on the event to deal with any inbound enquiries that might come their way.
Focus on a key offering/product range
Space is often at a premium when organizing a pop-up event, so it pays dividends to focus on a small but a varied range of products. This will help keep orders simple and a crowd moving quickly. It also allows you to focus any marketing on a specific product to convey a clear, captivating message.
Ensure you understand your audience
Before planning or booking anything, it's really important to know your audience's likes and dislikes. Where is your product normally sold and which are your target retailers? Do your customers shop there, or would they? What is selling well elsewhere for you?
Be selective with your appearances
Being selective with pop-up appearances helps preserve excitement and anticipation around your pop-up events. Make sure you change product, design of the stand if you do have them often.
If you're popping up everywhere consumers will be less and less inclined to travel to see what's on offer.
Book appearances in places that are in line with the desired market you're aiming for. Are you going for mass market, mid or high end?
Staff it well
Having plenty of staff on-hand helps make a pop-up welcoming – big queues are off-putting to passers-by. Extra staff can also drum up interest with passers-by during quieter periods.
Hire staff who have the right skills if there is a specific technology that's needed to create your products, for example personalization.
Keep your staff up to speed with any brand do's or don'ts. Let them know of any restrictions for example, naughty or off brand words.
Research your location
If you're pulling together a pop-up as part of an event, make sure it's in a location where people are going to walk past. An entrance or near an exit can be a great place for footfall.
At retail or in store go and see the shop for yourself and note down the good locations. Where are people browsing?
Work out where you will place any branding, signs and machines you might need, can you fit them in the space?
Sometimes all of this won't be possible if a location decide their own floor plans, but it's good to know where you'd like to be placed so you can be first in line with your requests!
Put a full digital marketing strategy into place
It's important not to simply rely on footfall and word of mouth. A marketing plan will give your biggest fans time to plan a trip and ensure the pop-up is rewarding the people who follow your brand closely. Our Mr. Men Mini Museum had families visiting London from Wales because we'd been sharing information widely on our social accounts, website, through digital adverts and PR channels well in advance.
Set clear goals – sales/awareness/engagement?
Setting targets around sales, awareness and brand engagement makes it much easier to evaluate if it was a success, and will also help you plan the next one to deliver even more.