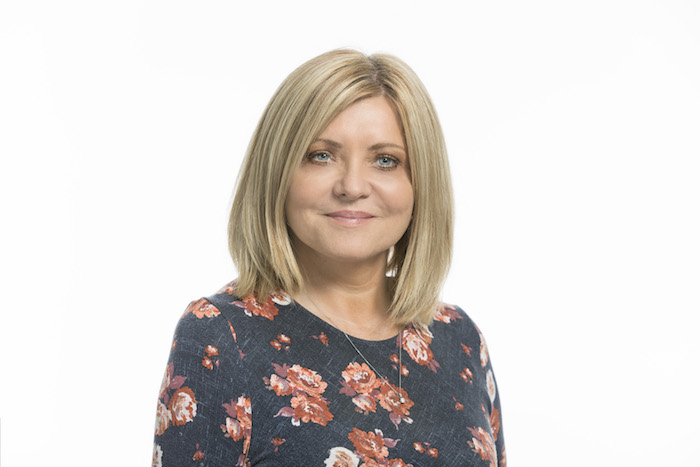 Fiona Campbell-Roberts, UK head of marketing for Hammerson
It's that time of year again when Christmas lists are being written across the UK. The chat around this year's Christmas TV 'blockbuster' commercials is creating a stir on social media channels.
John Lewis's 'Elton John/Piano' offering has split opinion and Iceland's 'banned' commercial was a key talking point, igniting Instagram with its 'palm oil' campaign. In years gone by we may well have gathered around the TV with a cuppa before watching the launch of the John Lewis ad in the centre break of Corrie. However, times have changed and we can now view these commercials on numerous digital channels, across different platforms and then take to Facebook, Instagram or Twitter to debate the merits (or otherwise) of these expensive pieces of content.
Retailers traditionally spend heavily on advertising in December to compete for households' Christmas budgets. But like the retail industry, the media landscape is changing and becoming much more complex with media consumption shifting into a range of new channels. This fragmentation has seen audiences decline for traditional television channels. However, TV is nothing if not resilient, and many brands still see TV as the key to Christmas success with revenues for December set to be about 1% up year-on-year.
'Traditional TV' still has a role to play. People still watch some great programming in large numbers, albeit audiences are smaller than a few years ago. However, with reaching target audiences via terrestrial TV becoming more expensive, it is important to take advantage of the ever-growing opportunities available through VOD (Video On Demand) and social channels. These channels are having a huge influence on how audiences consume content (including advertising) and this is affecting the way we deploy our advertising budgets, not just over the festive season, but all year round.
As we are all aware, there has been significant growth in the number of digital channels available to advertisers and connecting with audiences is becoming more complicated as they increasingly choose what they want to watch, when they want to watch it, with whom and where – the audience is now in almost complete control of how they consume their media.  A total of 71% of a consumer's video day is spent viewing TV, with VOD accounting for 14% of this. Other digital channels such as social and YouTube account for a further 18% of video viewing.  The 'January Sale' video we released this year attracted nearly 500,000 views and at a fraction of the cost of traditional TV! We can see that this increasing appetite for video content is driving growth across all digital channels – and this trend is set to continue.
Christmas has always been about big brand behaviour and supporting the key trading period. At Hammerson, we see Christmas ad campaigns (indeed any advertising) as no longer being purely about pushing products and services to the consumer but more about building engagement by delivering great experiences and creating a more emotional response. Knowing what our advertising is achieving is crucial and whilst measuring the direct effect of a TV commercial is, in some ways, becoming harder (as consumers now have multiple touch points from which to glean an advertiser's message), digital opportunities such as YouTube, are, by their very nature, much more accountable.
Given this picture of the media landscape, it's important that we embrace and then connect the range of opportunities that are now available to us. As well as utilising a range of TV (traditional and digital) options, Hammerson also invests widely in Out-of-Home media (00H) – and to a lesser extent, radio – at Christmas. The flexibility of Digital OOH sites allows for a dynamic approach to our messaging. For example, at Bullring & Grand Central in Birmingham, we can target delayed commuters to tell them the shops are open late in the run up to Christmas. Or we can offer restaurant deals at all our cinema sites when a new film is premiered. This agility really suits us, particularly as our assets are predominantly in city centre locations with high footfall.
 Connecting with the changes in audience behaviour as they move to more digital platforms is vital to our success and this is reflected in the shape of our media budgets. Five years ago, Hammerson's digital media expenditure accounted for less than 15%. This year it will be in the region of 48% and next year will move towards 60%. This digital first approach, using a broad range of content ideas for events at our shopping centres for example, has driven an average click rate which is more than 60% higher than the industry average. It has also been proven to drive footfall.
Today content is king. Media placement around video bloggers demonstrating make up applications or styling people, consistently performs well for us – but creating great (localised) content ourselves is also crucial for real engagement. Paid posts attract high levels of engagement across social media with locally relevant content delivering nearly 25% more clicks and over 140% more conversions than our more broadly based branded content. Native advertising delivers new customers to our websites, with 85% of all those driven through native being new visitors.
As the tins of Quality Street are opened in lounges across the country, most households will have the TV on with family members dual-screening on multiple devices to consume content. This is yet another example of the audience being in control of their media consumption. However, it's also a great opportunity to engage creatively and to 'cut through' to gain the audience's attention by connecting what we do on TV with what we do on digital platforms.
So, what constitutes success in this brave new media world? For us it's about drawing people from further afield who have the propensity to stay longer and spend more. Everything we do is about engaging with our audience and influencing that. The offline shopping experience needs to be more memorable, more experiential, more fun and provide more reasons to visit. We are increasingly looking to create experience centres where people come to immerse themselves in everything bricks and mortar has to offer.
Over this festive period and throughout 2019, engaging content will continue to reign. Something worth remembering while you're watching The Queen's Christmas Message.