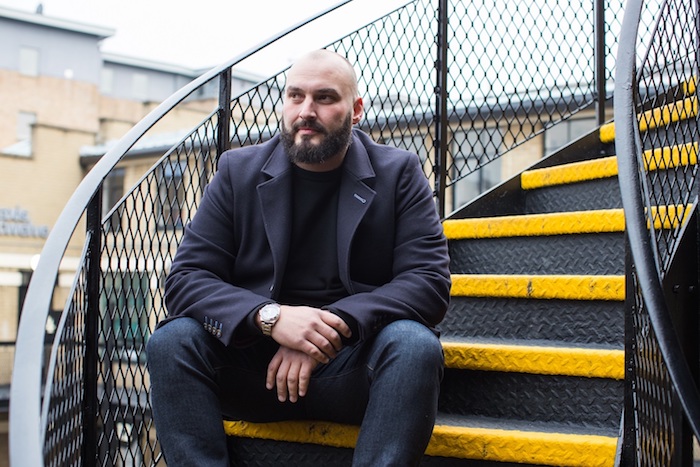 James Rix, CEO of 21st Century marketing agency group Crowdify, has helped some of the world's biggest online on-demand services companies, and a growing number of e-commerce start-ups, find their audiences – and he has some advice for Jeff Bezos as Amazon expands its physical presence…
The news that Amazon is closing down its pop-up shops in malls and in Whole Food outlets across America was greeted by some retailers with a sign of relief – it was taken as a sign that the e-commerce supergiant was finding the going tough in the real world.
But it was closely followed by the revelation that Amazon will be expanding its bricks-and-mortar presence, adding to its Books chain and also its 4 Star chain (shops which only stock items that have received four or more stars in their Amazon reviews).
Sure, Amazon has hit some bumps in the road. It has just announced that its Amazon Go stores (10 have been launched, with more planned to follow), which didn't accept cash (consumers used their mobiles to scan product barcodes and then paid by mobile), will now be adding extra, cash-based ways to pay. That move, though, wasn't apparently due to slow sales, but because of a backlash from City authorities and consumer rights groups, pointing out that cashless stores discriminated against people who didn't have the latest smartphones and m-banking.
According to social research group the Pew Institute, roughly a third of Americans who earn less than $30,000 a year don't have a mobile. I must admit, though, I'm not sure many of them will be queuing up to pay cash for the latest Alexa model…
The real point, though, is that while online shops definitely dominate the marketplace, there is still a demand for physical stores. That may sound wrong, given the fact that Debenhams has just gone into a pre-pack receivership, and yes, the rise of e-commerce sites, and Amazon in particular, has been a major factor in a lot of bricks-and-mortar stores closing.  But what Debenhams, and a lot of other High Street stores, are suffering from isn't so much competition from online shops, it's competition, full stop. That, and an inability to change. And historic bad deals on leases.
The likes of Amazon have certainly helped nail down the coffin lid – but the discounters like Lidl and Aldi have done their own fair share of hammering in the nails.
Amazon's true advantage is in its buying power, pure and simple. And that buying power can support offline stores just as well as online ones.
But while data analytics and clever digital marketing can drive customers to your online stores, and while they can help get punters into physical stores, real footfall is driven by real people.
A store with no staff, promoted purely online, will soon get boring. The retailers who are surviving on the High Street today are the ones that have recognised the need for shopping to become more than just pushing a trolley round the aisles; it has to embrace its showbusiness side. And I know what I'm talking about: I studied musical theatre for three years at one of the UK's finest establishments. Yes, I can do jazz hands!
Seriously, though, real people like real people. Yes, they appreciate many of the benefits of shopping online and having things delivered to their homes – but that only works if you're in, or you're really friendly with the neighbours. And if they're not in and you're not in, chances are, you have to rearrange delivery for when you are their – or make the trek (an increasingly long one, outside London and its suburbs) to the local parcel office.
The convenience of home shopping soon becomes a major pain in the backside, let me tell you.
Guess what? If Amazon has a bigger network of physical stores, likelihood is consumers will be happy to collect from one that's convenient for them. And to be frank, that's going to need real staff, not robots.
Real people are also great at getting consumers to visit their local real-world store (whether it's Amazon or M&S). Handing out leaflets on the street, or at transport hubs, they are friendly faces who can be the frontpeople for an otherwise almost entirely virtual brand.
Jeff, believe me, face-to-face marketing is brilliant at driving people into stores, restaurants, health clubs – it can even get them logging on! And real consumers like to be able to ask real brand representatives questions, face to face.
Funnily enough, they work even better when they are combined with online and social media. Put the right codes on the leaflets you hand out, and you can track where customers are coming from, what time of day works best to grab their attention, and what kind of offer motivates them more. You can analyse and track success. You can see how effective your online and social campaigns are by telling people where your representatives will be. And when they interact with your brand ambassadors, you can capture their reactions to the products and the promotions on video, building up content, raising the level of brand noise.
Look, if the echo chamber worked to get Donald Trump elected, imagine what an echo chamber in the virtual world, amplified by real brand representatives on the real streets and in your real stores, bouncing backwards and forwards between them, can do. It's a feedback loop.
One final point: anyone who has political ambitions knows that the secret to getting out the vote is in a combination of new age digital marketing with good old fashioned street canvassing. Know anyone who'd like to be in the White House, Jeff?
James Rix, CEO, Crowdify