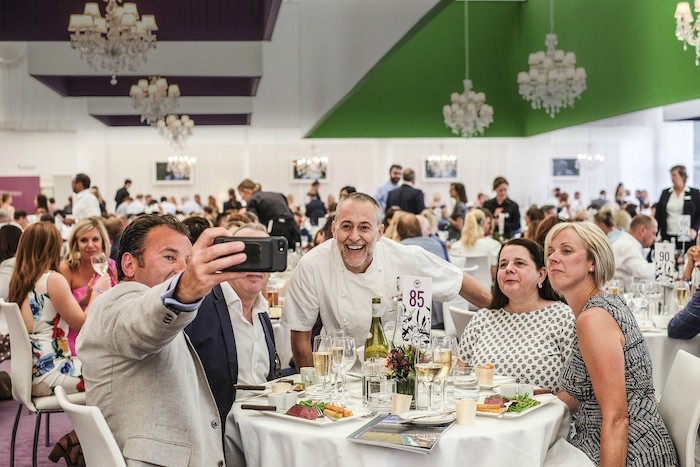 The face of entertaining and hospitality is changing as recent research from Keith Prowse highlights. Our organisation, which serves up premium experiences at the UK's major cultural and sporting events, has delved deep into the needs of the corporate buyer to find out what ticks the box, the demands, trends and best practiceswhen it comes to entertaining clients, suppliers and employees.
The use of entertaining and hospitality has been part of the marketing mix for some time, be it as: a headline sponsor and the brand affiliation it affords, inviting clients to reinforce relationships or rewarding employees.
However, brands are faced with an increasing diversity of customers, markets and channels. Add in the advent of digital marketing techniques and e-commerce, the need for interaction and engagement between brands and their users have seemingly been alienated and eroded. While data analysis and a reliance on customer relationship management systems (CRM) to facilitate interactions may have improved profitability and pipelines, it has made relationships between customer and service provider impersonal.
While the growing prevalence of chatbots is re-engaging fast and immediate interactions, social selling – using online social tools to engage in relationship building strategies – is becoming a business norm. Queue customer experience management.
Entertaining and hospitality are being used to nurture and re-ignite relationships by creating opportunities to interact in person: taking the online offline and creating personable, meaningful and lasting interactions.
Organisations are seeking to re-engage with their customers, suppliers and stakeholders throughout the numerous brand touchpoints by creating rich content, tiered pricing and hi-impact experiences.
It's not just about knowing where your customers are and what brands they prefer, it's about knowing them so well that you can create and deliver personalised experiences that will entice them to remain loyal to you, but also to talk to others about you. It's probably the most valuable form of promotion there is.
Customer experience management brings personality to today's big data metrics and an opportunity to interface directly with user groups. In providing social experiences, brands are 57% more likely to secure face-to-face opportunities and build meaningful relationships.
Digital marketing does not adequately drive engagement with consumer and business audiences, in fact automation of brand messaging is eroding trust between brands and their consumers.
Brands want to meet their stakeholders and clients and they increasingly understand that premium experiences that are rich in content and time help create the opportunity to engage face-to-face and re-build trust. The need for flexibility and personalisation is changing the appearance of the experience for guests and bookers.
Today, the older demographic is willing to commit an entire day at an event, whereas, short-form sports and events are more appealing to a younger demographic, such as T20 cricket and music concerts, as they do not have to commit their whole day and are afforded more flexibility.
Blue riband events remain the most desirable, but there is a growing call from younger audiences to attend performance and arts-based events. This growingly influential audience wants to get the most out of their time too. They perceive premium experiences differently; they value and refer to status and fantastic food and drink as key factors to their day out. Conversely older guests appreciate discretion.
Both scenarios are reflective of the eating out industry where premium casualisation has changed the landscape of how we dine and purchase. We rarely book tables for dinner any longer, we book our meetings online and our recommendations are influenced by standout imagery and the number of thumbs up.
Pared back design, well considered food and communal experiences are trends that hit the mark for the millennial guest and are being replicated at events and on high streets across the UK. The discreet, upscale and more formal, meet the expectations of older guests.
The response to this growing demand is tiering packages that remain aspirational yet appeal to broader demographics and their requirements. This year's Championships at Wimbledon featured engaging fan experiences, a range of dining concepts, visual innovations and hospitality facilities which were complimentary to the event's brand and theme and importantly, provided more flexibility and personalisation.
Well-executed experiences turn consumers from passive viewers to active participants. And as customer experiences continue to permeate the marketing landscape, it's not just the large-scale corporate that is recognizing the opportunity. It's about creating days out that appeal to both sports enthusiasts and those who want to maximise the networking opportunity these great events present.
The full report can be downloaded via the Keith Prowse website.