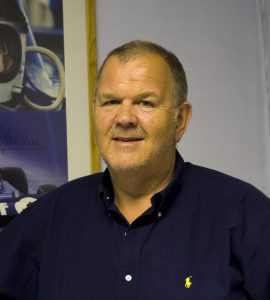 Robin Carlisle, managing director of live events agency Mobile Promotions, shares his tips on event technology
In today's fast-paced society in which every experience and enquiry demands an immediate reaction, we are a nation that expects to remain connected to the wider global online community wherever we go. Technology has to seamlessly bridge the gap between the valuable bond-building you experience talking to a knowledgeable brand ambassador in person and crossing over to developing brand loyalty online – poor connectivity is a road block on that journey and prevents true campaign synchronisation.
When you take a tour on the road we all understand every event venue is different, but one thing should remain the same and that is the quality of event experience for the visitor. The WIFI speed should allow delegates, consumers and all, ease of data entry and to receive a prompt follow-up, ensuring positive delivery to the roadshow's campaign. Having spent the summer in both green field sites and dedicated exhibition venues, I know and experience regularly, that UK WIFI is worse than far flung parts of the world.
The key technological issue for brand roadshows and experiential pop-ups is this; you can have as many tablets facilitating data collection and creatively-populated social media channels as you like, but if the WIFI doesn't deliver the brand the reach to a wider audience, it is a complete waste of time. We need connectivity, both personally and digitally, and to be as strong as we can make it.
Some might argue that you don't need WIFI to collect and store data from a roadshow or stand, but I'd argue that it's vital to enhance the customer experience. On an automotive roadshow for example, strong WIFI connectivity can be the difference between customers registering an interest in a test drive, their automotive preferences being quickly processed, and being sent to the dealership closest to their home address for an immediate and personal follow-up – or waiting days after an event for the request to be actioned. For us, the better the WIFI, the quicker our team can progress the visitor's approach, in vehicle promotions it's all about putting people in the car as immediately as possible, ensuring our clients' investment in the campaign shows immediate and optimum returns.
Why is this important? It ensures clients benefit from added-value, real-time reporting on key indicators such as customer footfall, dwell and engagement time, and ultimately sales. We can measure these metrics also by harnessing data provided by smartphone proximity to specific areas within a branded roadshow or exhibition.
I think it's time for experiential agencies to take the lead in making this vital industry change, demanding event organisers invest in ensuring good WIFI is at the heart of any sponsorship or exhibitor package, rather than a bolt-on extra or last-minute tick-box thought. Brands themselves need to think about back-up digital
provisions when booking a tour with the range of innovative tech available on the market, investing in their armoury. Finally to make sure this country is truly competitive, the government needs to recognise this is not just a city issue but country-wide.
We've got the tools and the strategic insight, I just wish we had the comprehensive connectivity this country and the live events sector deserve to marry the two together more effectively.