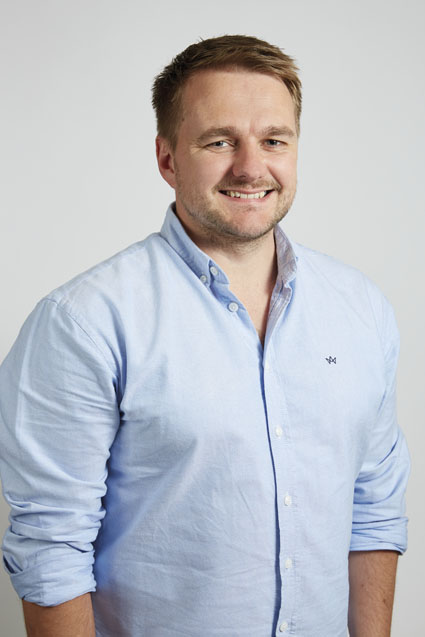 Stuart Parker, head of country, Retail Marketing Group, shares his predictions about the future of tech in retail.
Without doubt, 2018 is the year of technological innovation in retail, but we believe this is also a year to showcase the true power of human interaction, in delivering a compelling shopping experience.
Just like with our award-winning employee engagement app, Loop, which was a technology project right from the start, people have been our main focus as they are the key to success. Loop has been formed around the needs and wishes of our people in the field, and we are confident that this message transcends the sectors – from app development to retail.
Brands and retailers must focus on consumers' needs and adding value, instead of falling in the technology trap and relying on chatbots and other digital tools to deliver a customer experience. While technology can certainly drive results, the catch is that when used in isolation, it can only bring short term gains rather than help build a lasting connection.
We should remember to use technology to support and empower our engagements with customers, not as a substitute to interaction. According to Forrester's Customer Experience Index, a third of companies will see declines in CX performance this year as consumers' expectations will outpace companies' ability to deliver meaningful experiences.
Building relationships with customers in-store is not high on the priorities list for large retailers such as Tesco and Sainsbury's who have announced major job cuts, removing hundreds of customer experience and store manager roles.
However, the bricks and mortar channel is pivotal in consumer buying journeys with human contact being a key part of this experience. Despite the exciting technological advances, what wins the hearts and minds of customers is a personalised experience that evokes strong feelings.
With the latest figures showing that consumer spending is set to stay the same in 2018 as last year, there is a huge opportunity for retailers and brands who rethink their approach to in-store customer experience. High quality human interaction is the number one preference of in-store shoppers. It is the strength of these engagements with customers that help brands understand their needs and wants, establish a relationship and create a memorable experience all linked around a product.
In a crowded marketplace, it is human interaction that will effectively differentiate products. Retailers and brands who succeed in creating memorable customer experiences, will be the ones to shine this year.