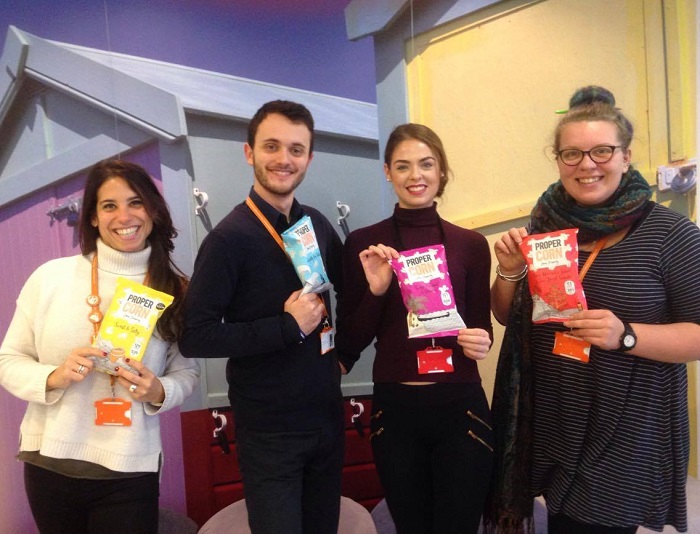 FM Forum caught up with Matthew Huntly, Promogems, to find out what 2017 has in store for the office sampling specialists.
What are promogems up to at the moment?
After a fantastic 2016 we're gearing up for an even bigger year. We're always looking at new ways to improve what we do and the impact we make for our brand partners. Recently we've been focusing more on targeting by location and looking at different ways to drive people into stores after they've received a sample at their desk. A couple of examples where this has worked well include recent campaigns with Nairn's and Scheckter's Organic.
We sampled Scheckter's Organic Energy in offices in the gemsatwork Community, close to Waitrose stores. It's a great alternative to mainstream energy drinks, and the office workers agreed. We captured some really valuable post-trial feedback and the rate of sale in the stores we targeted increased by more than 150% in the three weeks following the activation.
For Nairn's Gluten Free Breakfast Biscuit Breaks, we helped reach office workers at their desks in companies prone to healthy snacking, and from where we'd had lots of requests for gluten free products. We mapped the offices around Tesco stores and directed consumers to their closest retailer should they want to purchase. The campaign delivered some really useful insights into consumer behaviours and saw rate of sale double across the stores around which we focused the office sampling.
Last year we started working with All About Food and sampled their Wahaca Soft Taco Kits in more than 450 different offices around the country. We mapped the offices around Tesco stores, showing people where they could go on to buy the meal kits after they'd tried them at home. It was a really exciting campaign and the results look very promising.
We've got some great campaigns lined up over the next few months to build on what we've done so far this year with the likes of PROPERCORN, Whitworths and Kallo. In between all of that we're continuing to invest in new innovations to help us continue to deliver great experiences for consumers and a targeted, scalable and measurable sampling mechanic for brands.
Apart from Wahaca, what other large scale campaigns have you been working on?
Another example would be innocent, delivering chilled Coconut Water to nearly 1,000 offices for people to sample. This was a great campaign for us; with it being a large product there were a few challenges along the way but the team did a great job and innocent said it was a dream for them. They do a lot of office sampling in-house, but we were able to provide the scale they needed at short-notice. By managing everything on their behalf we took the hassle away and made it very easy for them to reach a huge number of people in a short window of time.
We did a great campaign with Lindor truffles at the end of last year and just delivered 1,800 PROPERCORN chests into offices around the country, which was really cool and created a huge impact for their brand in the offices that were lucky enough to receive the popcorn.
What's next for promogems?
The gemsatwork Community is now up to over 3m people in around 5,000 different companies. This gives us the reach we need as we grow, meaning we're able to deliver sampling on a huge scale, whilst also being very targeted and measurable.
Recent new client wins are taking us into personal care for the first time. We've got some great campaigns launching soon which will help us fill some of the requests we've had from within the network for personal care products, so it's a really exciting time as we continue to grow and invest for the future.