On Friday 29th of July I took a day off from chasing FMBE Award entries to spend an action packed day with my kids at Silverstone Classic. The weekend event is organised and managed by Goose Live Events, who have successfully turned it into the world's biggest classic motor racing festivals.  Silverstone Classic began in the early 90's but didn't achieve it's full potential in terms of attendance and profitability until it was revived by Goose seven years ago. Now in it's 26th year, it is an event that is enjoyed by 100,000 people and is used as a platform by a variety of global brands with superb sponsorship, trade exhibitors and major activations from Jaguar, eBay, JET, Porsche, Silverstone Auctions, Maserati and Korean car manufacturer SsangYong. After spending a few hours there, I could see why it is now such a popular family event.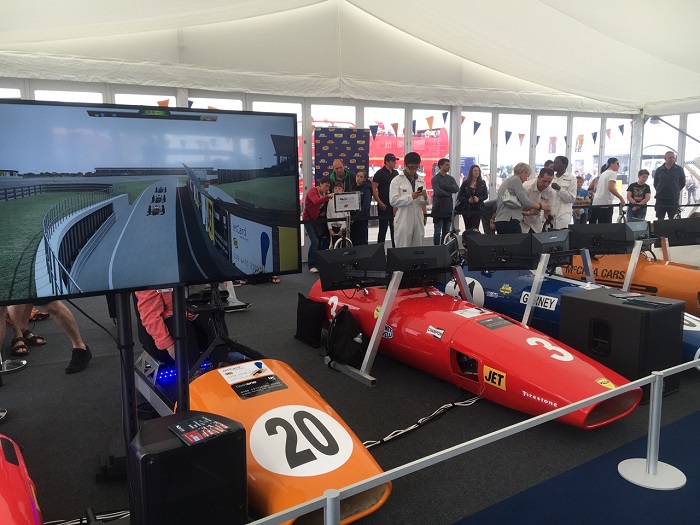 The first of a three-day spectacular included 14 qualifying sessions of historic racing classics plus two extra track sessions for Legends of Formula One and 90's Endurance legends. Visitors could also admire thousands of privately owned classic cars, displayed by over 100 car clubs around the infield and parading around the circuit.
We were also treated to some great family entertainment at the village Green, where event partner, JET provided a giant 40m big wheel with fantastic views of the famous Grand Prix circuit and featuring an i-Spy competition for the kids. JET also provided 1960's simulator racing cars in the JET zone with multi-driving screens that enabled participants to race around a virtual track. This followed the exact course of the Silverstone circuit creating an engaging and competitive experience.
Meanwhile, the clock had started on a live restoration challenge, presented by partner eBay. Here a classic first generation 1982 Range Rover was being restored to it's former glory over the three day period by a team of 5 mechanics, using only parts and accessories bought on the eBay site.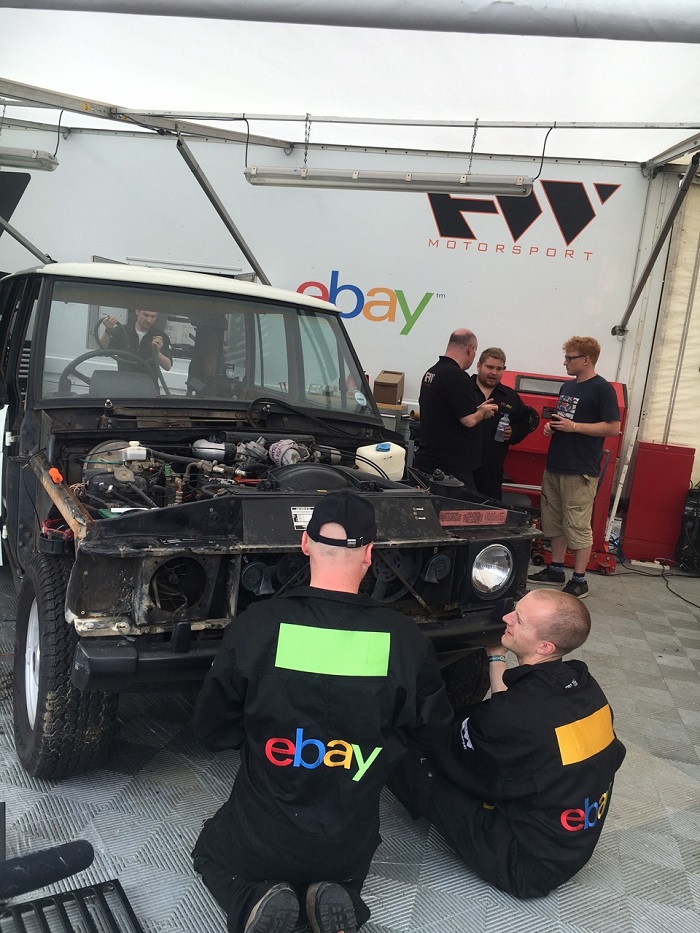 After a spot of crazy golf at the fun fair, and a bite to eat chosen from a plethora of great food stalls on the green, we headed over to the Adrenaline Zone where there were further activities for the more adventurous, including a terrifying-looking reverse bungee swing, a climbing wall, water balls, large inflatables and the very exciting and popular Jaguar F-Type Performance Tour experience. Here the official experiential partner for the festival gave thrill seeking visitors the chance to be thrown around a circuit, doing donuts and drifting at high speed with a professional driver at the wheel. Little people, too small to participate, could also test their drifting skills using a remote control scale replica Jaguar F-type on a mini circuit.
Unfortunately, we missed the live music in the evening with 'The Boom Town Rats' headlining so we didn't get to 'rock and race', but a thoroughly great day was enjoyed by all.
Nick Wigley, CEO of Goose Live Events and Event Director for the Silverstone Classic comments: "This year's Silverstone Classic was one of our best with some great feedback across the board. Our partners provide great support to the event and it's fantastic to be working with so many high profile organisations. In addition, it was the first time for us working with Prostate Cancer UK to help raise awareness and fundraise in support of this important cause, which was a great new charity partnership for the event."