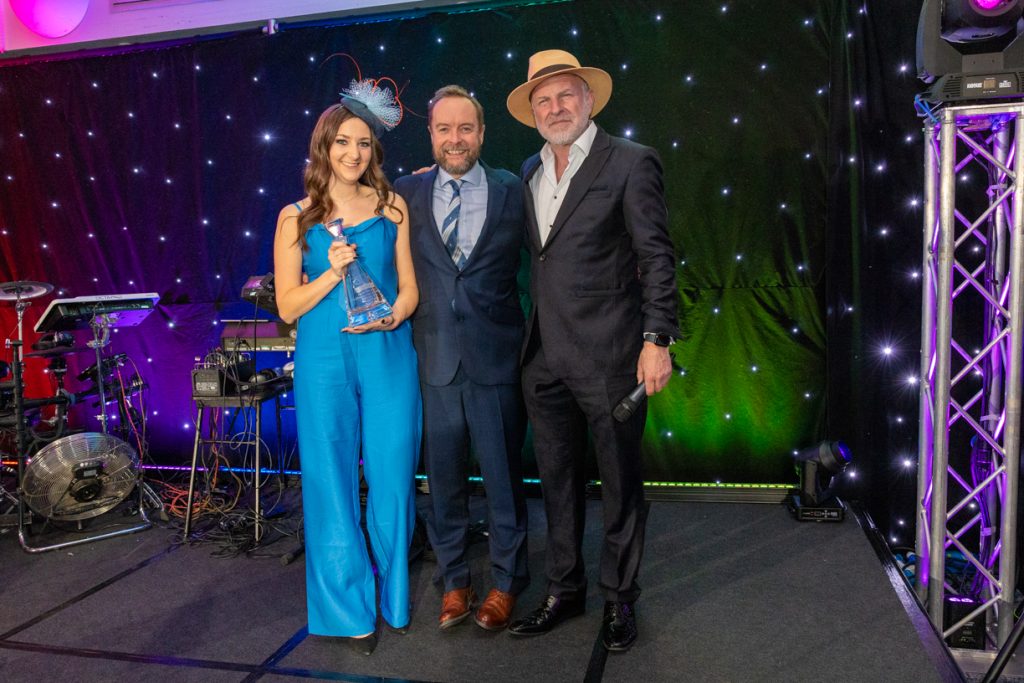 Gold vs silver proved to be a particularly close debate in the category this year.
BRONZE Logobrand – Britvic
Reducing waste in the over-production of FSDUs has to be a paramount concern for field sales and merchandising teams, and this entry for semi-permanent fixtures in Co-op for Britvic showed several steps in the right direction with units that can be updated rather than replaced to promote different campaigns.
An issue with semi-permanent units is that they will inevitably be incorrectly merchandised by store staff if left for too long, so Logobrand are tasked with attending to them whilst in store on other business. (no point in saving one resource at the expense of another)
At the time of entry over 4.4 tonnes of cardboard had been saved together with the logistical cost of delivering that to store.
BRONZE Xquisite – Inch's
This 'orchard' stand had a lovely look and feel to it and, like the Bronze for Britvic, showed good sustainability intent. The stand had clearly been a success in high footfall areas, King's Cross station and Boardmaster's festival.
Judges were glad to see a festival stand back at the awards post-pandemic although an entry paper that was 'light on detail' just held this one back from challenging for gold or silver.
SILVER Logobrand – Haribo
Haribo had been in discussion with grocery stores for many years about building a wow display ghost train in foyers for Halloween, the biggest event of the year in confectionery.
When Morrisons finally agreed to this for 2021, Logobrand were called in to not just implement the plan and merchandise the displays, but as design advice team prior to the stands being built.
Logobrand also created a webinar – shared with judges – that showed how the team learnt to deliver and set up the huge train with maximum efficiency.
The activity delivered +16% growth YOY versus 2020
GOLD N2O – Fox & Ivy
Simple, straightforward, effective… Using a Pinterest-style setup, showcasing similar products to use as creative vision for their own home, N2O's solution – driven by Gen X shopper insight – was an eye-catching branded display with a range of Fox & Ivy products on show, accompanied with a tool called the Virtual Stylist app which was a personal shopping experience. The app enabled shoppers to find their chosen style and Brand Ambassadors then gave recommendations on Fox & Ivy products based on their choice, encouraging impulse shopping through inspiration.
The shopper could then choose their favourite style: from choices including Shimmer and Shade and Rustic and Homely. Results appeared with the ideal 5 products from the Fox & Ivy range for their preference-based selection. Shoppers could then print out their shopping list to hand to the Brand Ambassador who would fetch the products, and hand them to the customer to touch and feel. 
Results were exceptional:
47,895 uses of the Stylist app over 130 activity days

67 Net Promoter Score

4% incremental category growth!

650,000 Opportunity to See

51,000 customers engaged

39,430 personalised shopping lists printed

83% print conversion