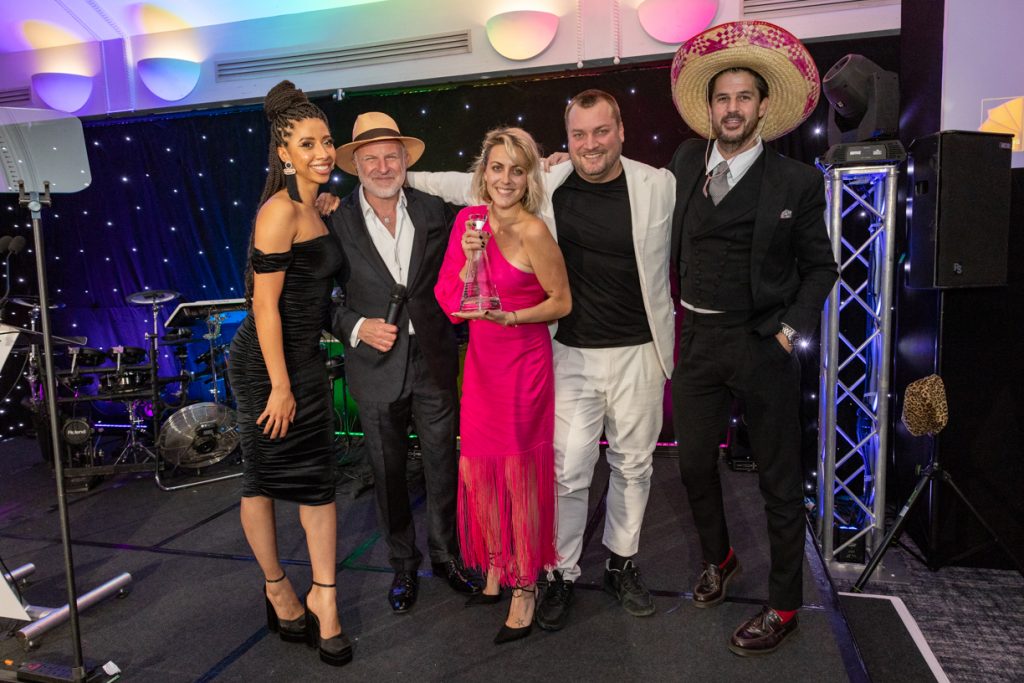 The category showed off an industry that was more determined than ever to 'make it happen'. This was a great line up.
BRONZE Logobrand – Farrow & Ball
Farrow & Ball's paint range review in Homebase required Logobrand to strip out and then rebuild the new displays in 144 stores on days when the stores were trading. There were a total of 10 different planogram configurations across the 144 stores, and up to 332 different SKUs to plan.
This detailed job is business critical to Farrow & Ball, and Logobrand completed it with 100% compliance, 100% on time and 100% on budget.
BRONZE N2O – Coke Zero
Running the famous Coca Cola Christmas truck tour has been one of the exacting logistical tasks in brand experience since conception, and in 2021 it was further challenged with ambitious Gen Z targeting and sampling targets.
Danny Hall, Senior Brand Manager at The Coca-Cola Company commented: "The whole team are very professional and will do anything to make sure the event goes to plan and hits the brief perfectly."
SILVER Powerforce – Nestlé UK (Nestlé Coffee Partners) & We Proudly Serve Starbucks
This was the case study which had our judges saying 'rather them than me' as it dealt with the thorny subject of legislative compliance. Government requirements that calorie content be published at out of home sales points meant overhauling the menu displays at 2274 points of purchase. Whilst Nestle's business customers were technically responsible for updating, recipe secrets and in house print operations meant the responsibility had to be with Nestle. Once that had been decided there were just a few weeks to update the estate.
Each point of purchase had bespoke requirements.
Powerforce impressed with their diligence, but also with their data resources that helped to make an unwieldy job more manageable.
GOLD Elevate Staffing – Special Olympics
This was a very lovable staffing exercise that impressed our judges by blending team professionalism with decisions that had to be made on the fly.
It came about through two hectic weeks in June in Berlin when Elevate was asked to provide staff for the national Special Olympics.
They had four weeks to get a team together to provide catering support for an accumulated 792 staffing days through the two weeks of the event. To make that more challenging the games coincided with exam season making many of the likelier student recruits unavailable.
Elevate used its existing network to build an extended network, getting people to its onboarding day via recommendation, flyers, and word of mouth. They needed 100+ personable and committed individuals to end up with a full 200 strong team, trained and ready to help host 4000 athletes and 30,000 supporters.
Once nearly up and ready, extreme weather (40C) meant that many event volunteers cancelled. Elevate would need to do more to fill those gaps.
The staff team stayed flexible throughout in terms of responsibilities, location and working hours which allowed Elevate to concentrate resources around areas of greatest footfall.
The diverse team – aged 18-75 – served 40,000 plates of food drink in the two-week period, across 10 locations in Berlin.