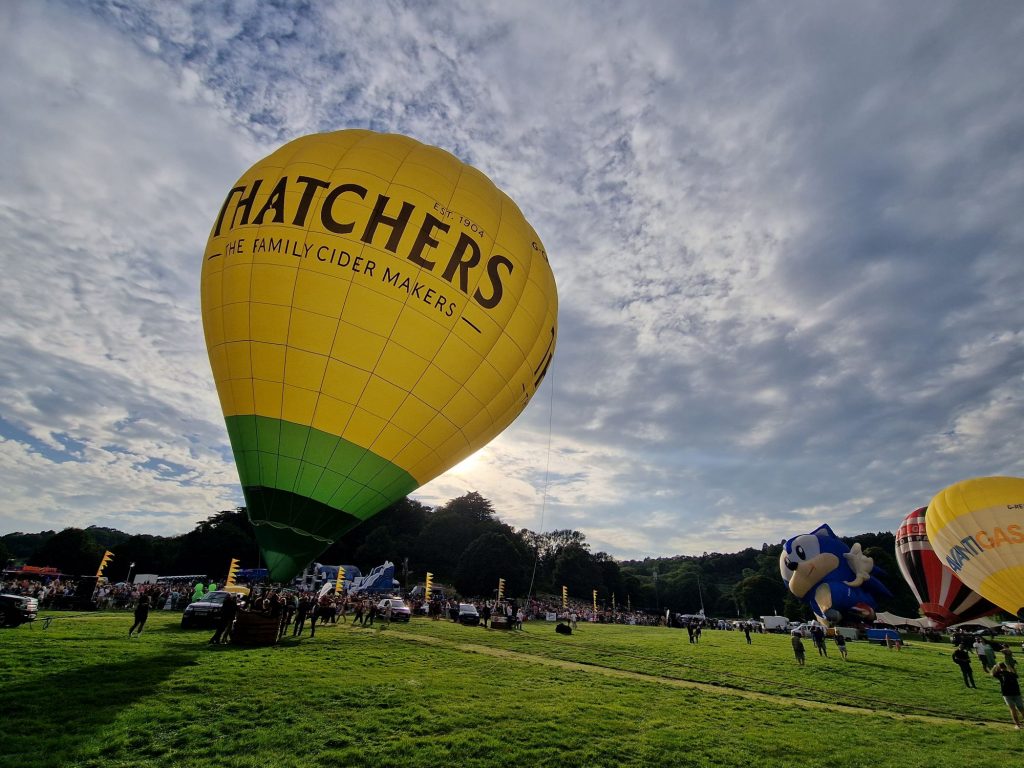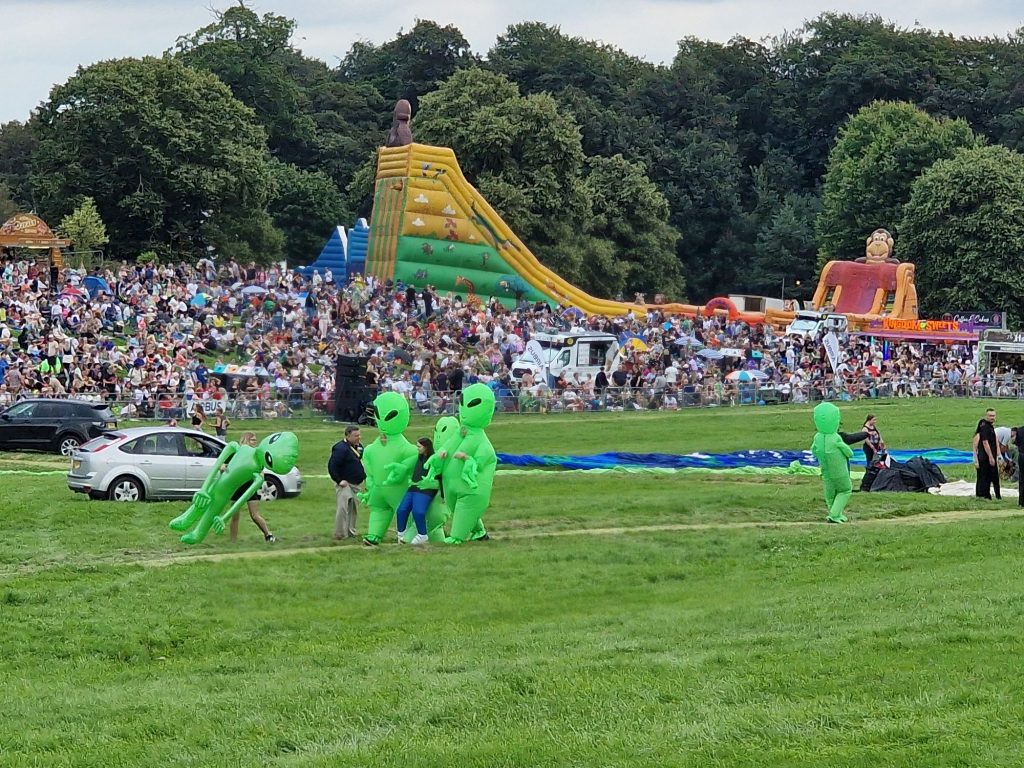 [Words and Pictures: Frank Wainwright]
This year I have rarely seen brand experience promotions having so much appeal, especially outside London where audiences do not expect to be entertained as a human right and do harbour complacency. The Haribo Ball Pit in Bluewater, Kent is already a major attraction, with many participants finding the 15 minutes of competitive ball searching to be more than worth some lengthy queuing.
I think the why for this is two-fold. The ball pit is certainly rated by kids as a quality experience and the staff for it are full of energy and engagement. Also, it is something that you can do for free.
The same goes for the Bristol Balloon Fiesta. It is such a community spirited event, and it is free to attend.  We saw families walking to its edge of town Ashton Court location from the heart of Bristol, crossing the gorge via the famous suspension bridge, bustling along with cool boxes and chairs. Parking for this event is the main cost, so every effort had been made to car share, walk or get the bus.
Bristol loves its Fiesta, and though the wind can be a cruel mistress, the crowds turn up in droves every year, taking a chance on the balloon-based spectacles and soaking up the lovely atmosphere, enjoying the heady scent combination of grilled food and Thatcher's cider.
Thatchers has the event pouring rights and is a very visible brand across the arena and the VIP areas. It is a family brand that loves ballooning. It put Thatcher's hot air balloon at the heart of its advertising, combining forces to do so with those other heroes of Bristol and the West Country, Aardman.
For a family business to embrace such a family show as the Fiesta feels right though it can't comprehensively capture the hearts of much of the attendance, the drivers and the children, even if they do have a Zero brand variant.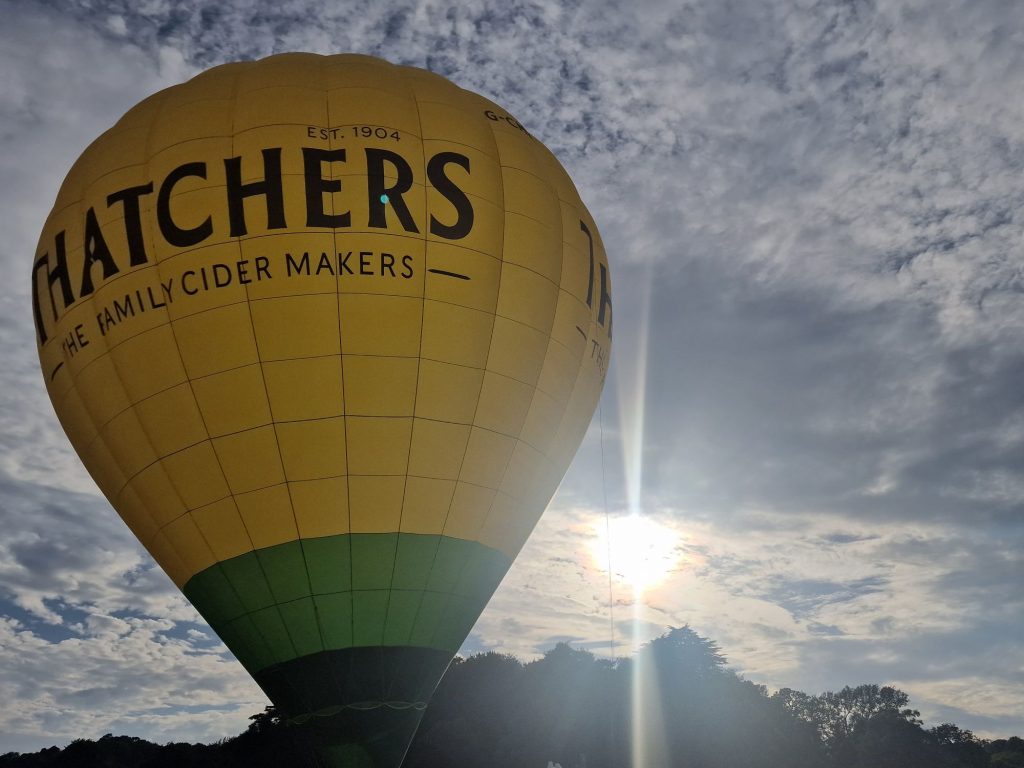 Ironically one of the brands that could have a fantastic reach at the Balloon Fiesta and isn't there is Ribena. The irony in that is that 90% of the blackcurrants that are pressed for Ribena are grown on the Thatcher family's Myrtle Farm right alongside those apples. The brand was so successful over a decade ago, creating its own mini Harvestivals with agency TRO. It is finally building back with an embrace of sampling again this year in support of its digital campaign – which evokes the Britishness of its farming in an animated advert that is not a million miles away from that of its Myrtle Farm neighbour.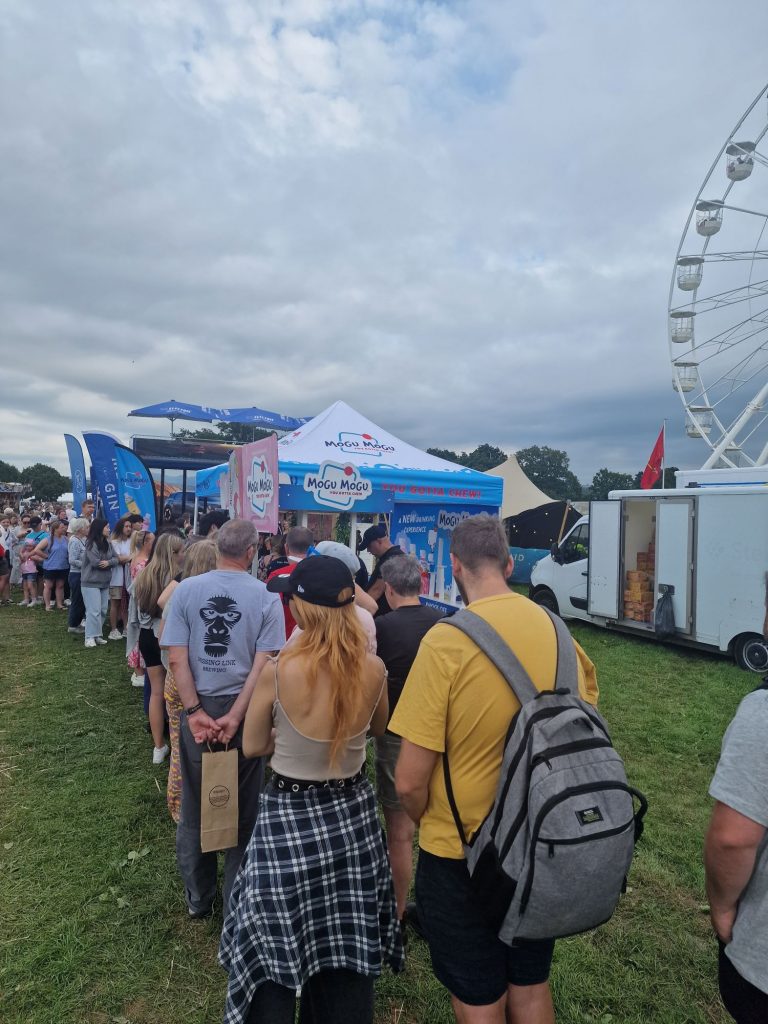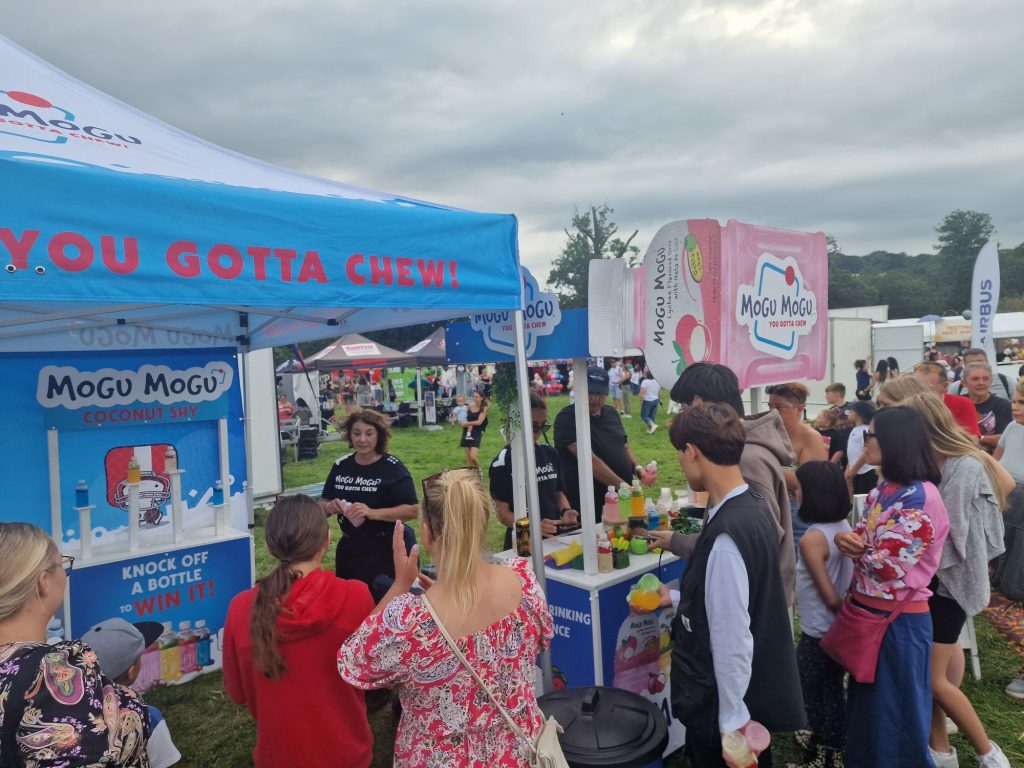 Mogu Mogu
In the meantime, the drinks category remains awash with innovation, especially with influences from Asia. Few of these innovations are looking likelier to be the next family hit than Mogu Mogu, a drink that has sprung out of Thailand, and which was apparently aware of the captive promotional platform that the Bristol Balloon Fiesta provides.
Walking in towards the ballooning arena we walked past a lengthy queue lined up in the other direction. The attraction appeared to be a 5×5 gazebo stand with some colourful bottles on it that on closer inspection were bottles set up on a coconut shy.
The stand was created for Mogu Mogu by sampling and experiential agency Link Communication, something that became evident when I peered through the queue and slowly realized that the promoter now laughing and playing along with the coconut shy contestants was one I had seen before, sampling Nature's Heart with Link at the Barcode Festival.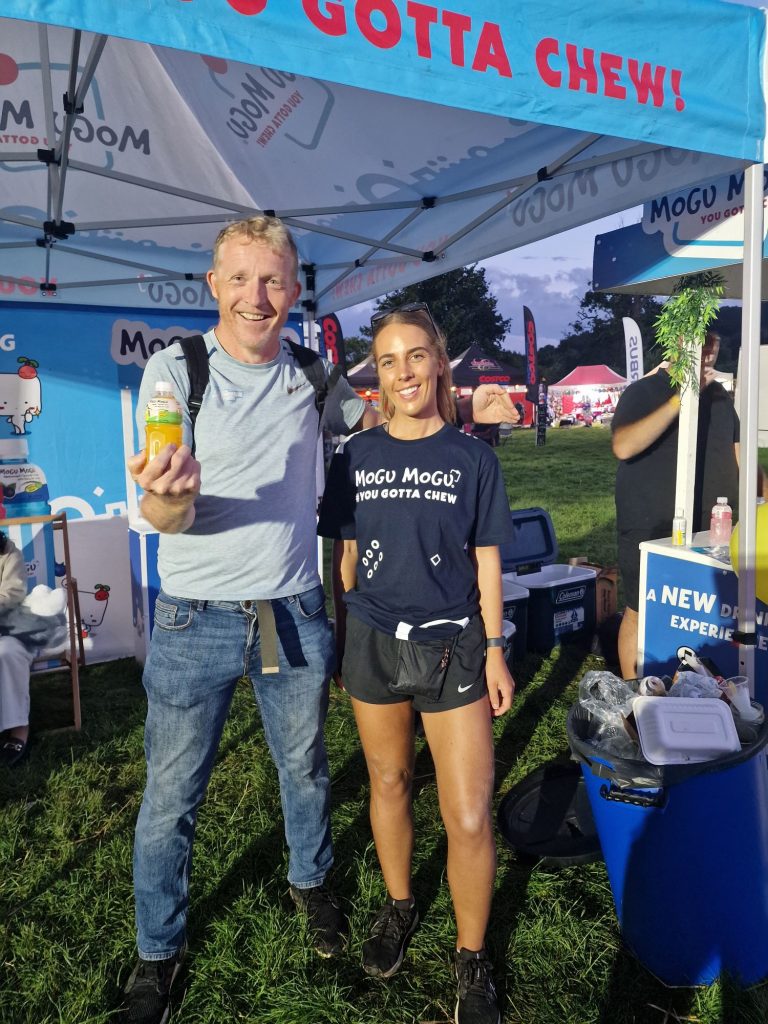 The Link team were rushed off their feet but clearly loving the attention. I later tried the Mogu Mogu, its point of difference being that it is a drink you have to chew. I had a mango one, and the chewable ingredient in it is Nata de Coco,  meaning cream of coconut, and actually a jelly that is made when fermenting coconut water. I really liked it. The brand is clearly generating enthusiasm and product awareness whilst it continues to add retail outlets regularly, including grocery multiples.
It is a surprising product with plenty of flavour and the stand was energized and bright, but you had the queue which was very interesting to me. I had seen similar at this festival for cheese and Branston pickle sampling and it reminded me how simple it is to connect with this Fiesta, especially at the times when the balloons themselves are deflated.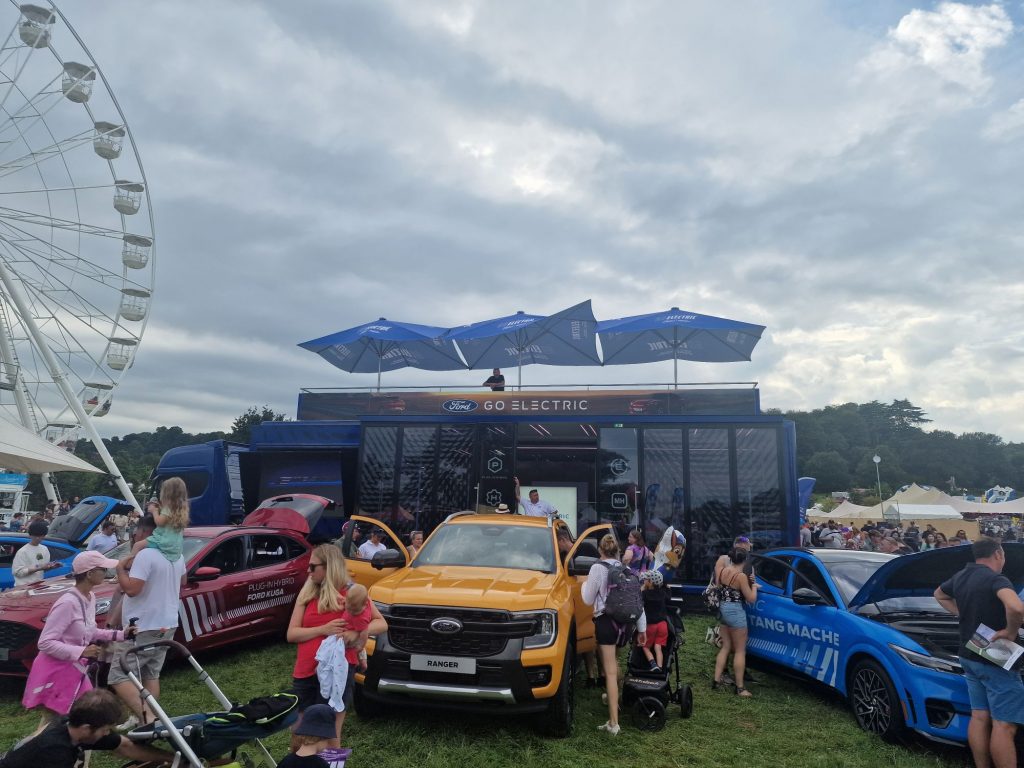 Ford Electric
This Go Electric truck seemed popular enough. From the outside it felt very dealership. The storytelling on the inside was equipped with informative tech commissioned from Arcstream by tour creating experiential agency Jack Morton.

Bristol Balloon Fiesta is the third stop on this extensive tour. It is very much an educational piece. At some of the other venues test drives are being facilitated and it is a shame some way of doing that wasn't found here.
https://www.ford.co.uk/experience-ford/motor-shows
Ford has been imaginative and challenging in some of its advertising of late, so it was a little disappointing to see a roadshow with so little daring and seemingly without the any content made uniquely for the Balloon Fiesta.  Nevertheless, I expect this will deliver results and the people of Bristol are certainly a good audience.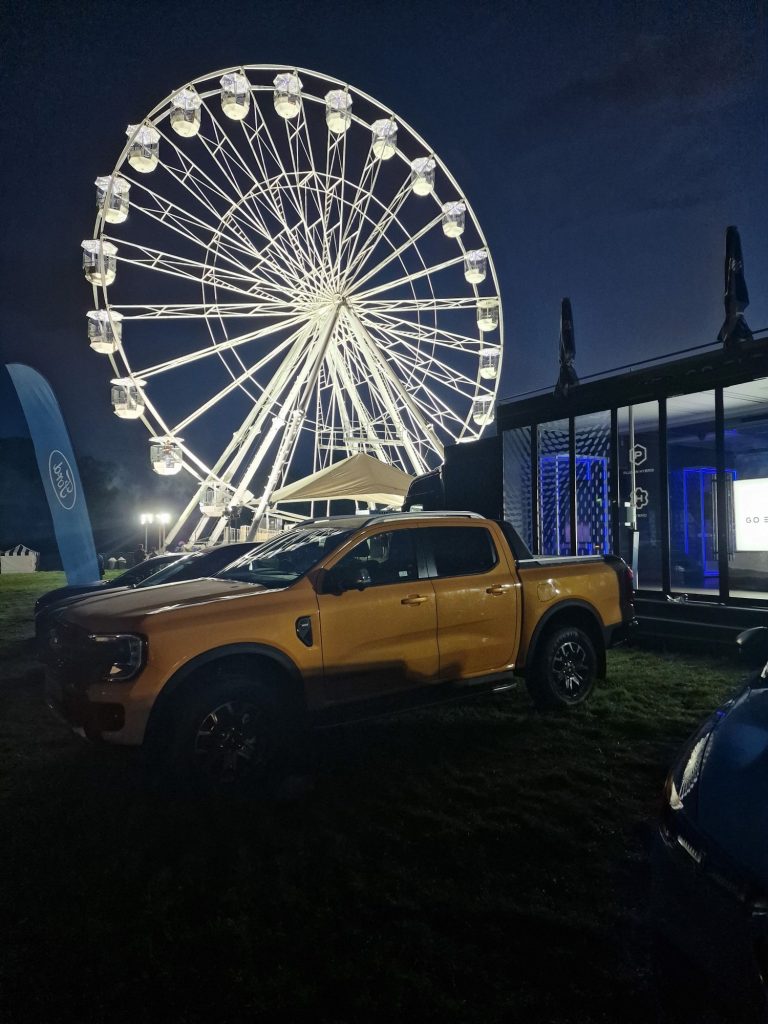 Mermaid – Isle of Wight Distillery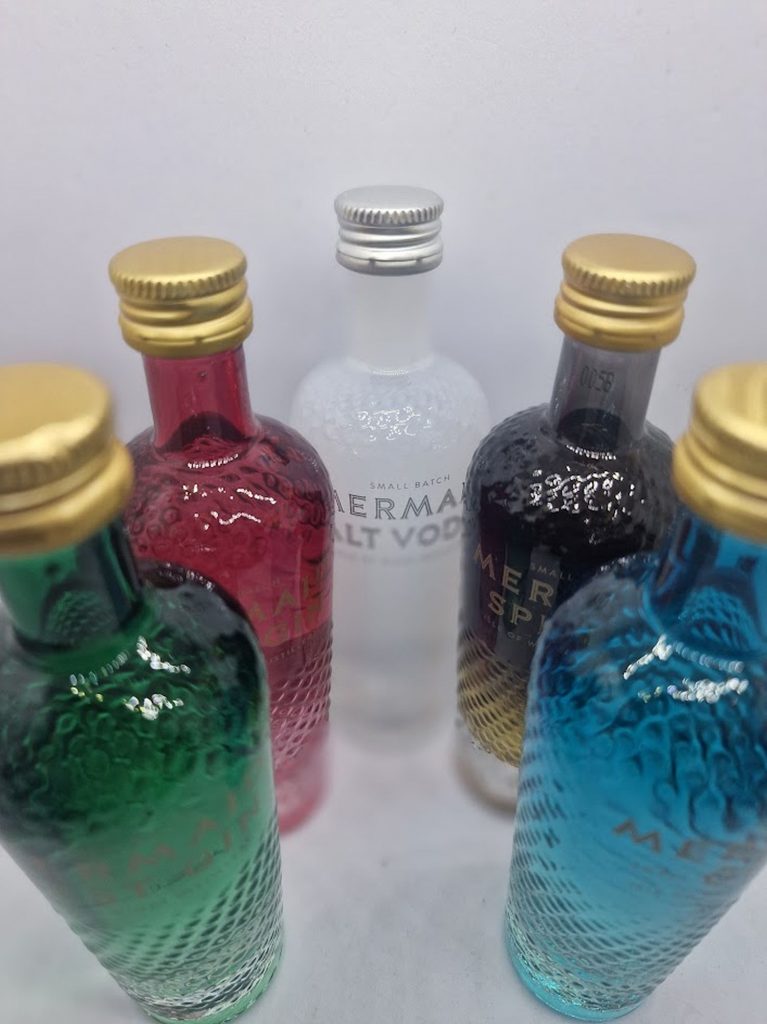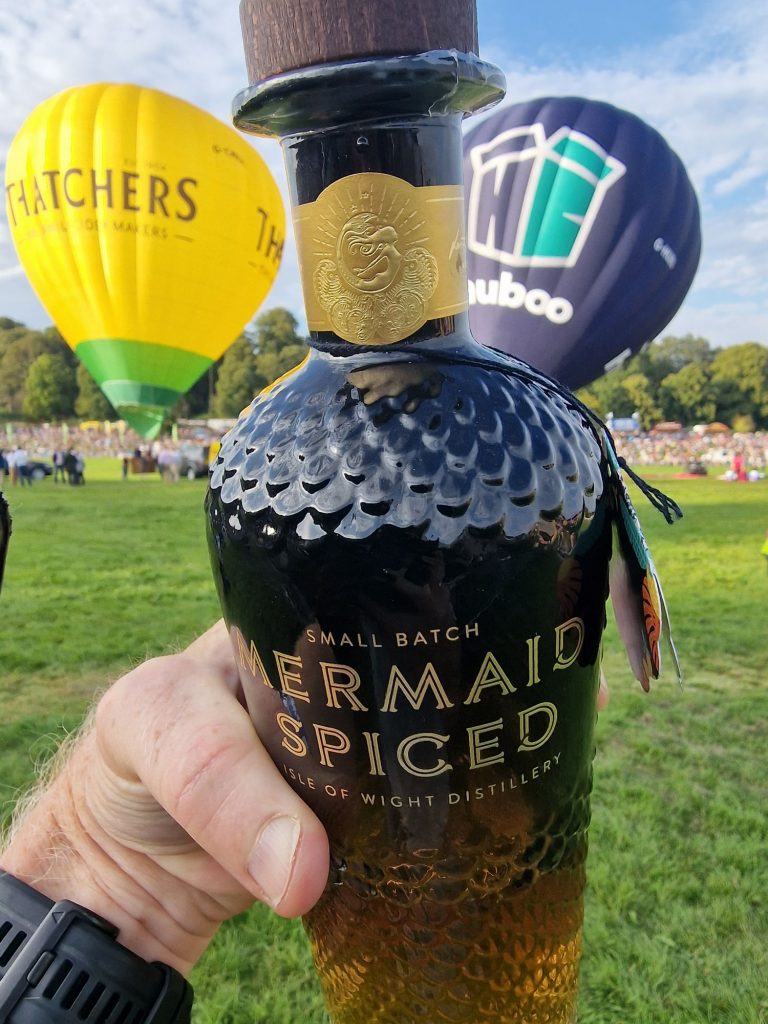 This alcohol brand from the sea-inspired Isle of Wight Distillery brought its gem-styled Gin, Pink Gin, Zest Gin, Spiced Rum and Salt Vodka to the Fiesta. I tried my sample back at home, a very pleasing rum mini that has salted fruit flavors. I had apricot and vanilla and caramel tasting notes offset for sweetness with salt and mixed spice.
It was both a distinctive drink and a very pleasing bottle, weighted perfectly for talented bar staff to juggle. I found myself flipping the bottle in my hand.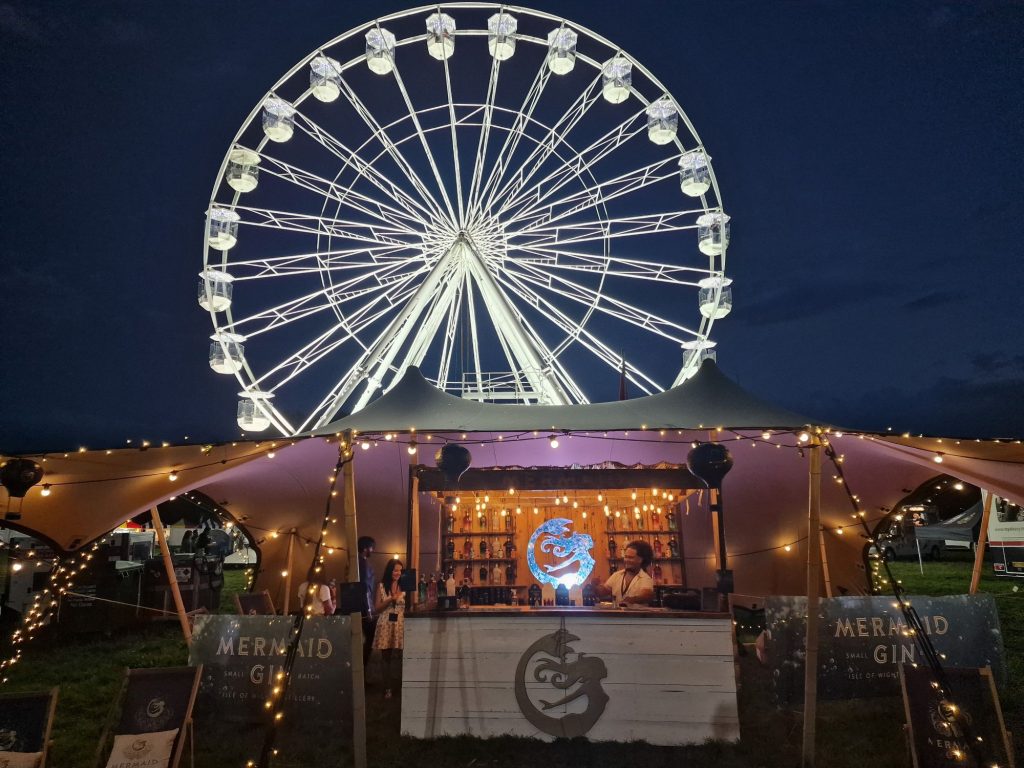 Mermaid's bar became a beauty at night, its charming team glowing in their sparkling teepee underneath the drama of the white lit big wheel behind them.
Other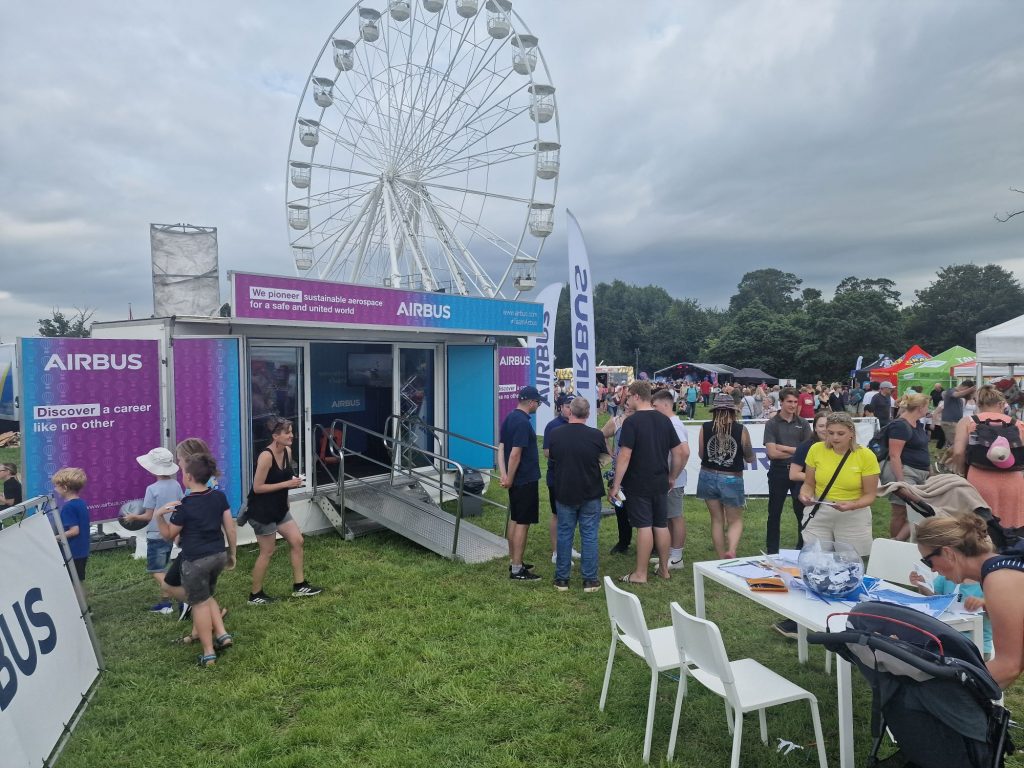 Local employer Airbus was using this event to put a face to its August organization. It was a popular humanizing stand that created a very nice relax space for families and started career conversations.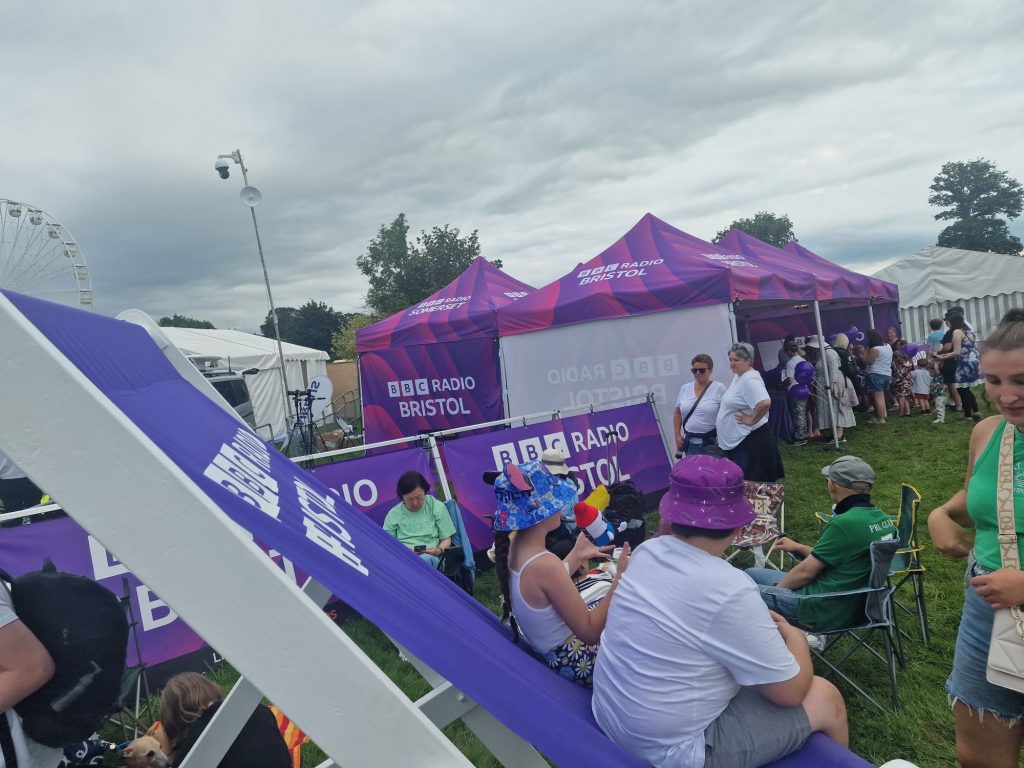 In that sense Airbus was not dissimilar to BBC Radio Bristol, whose clichéd mix of oversize deckchairs, desire to please, and a laid back vibe made guests feel very welcome. It definitely looked a great spot to hang out.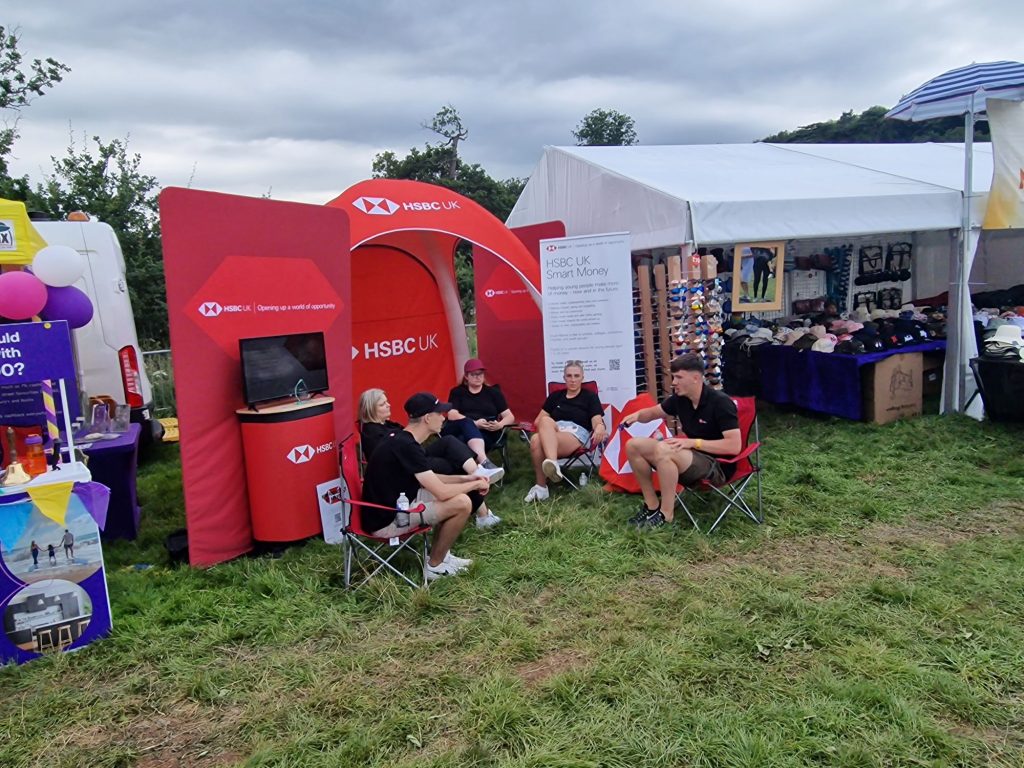 Finally, HSBC, who sat in front of their own little stand trying to look as unapproachable as possible and without any clear messaging to show anyone why they might be there. Something to do with helping young people make more of money was written up behind the unwelcoming committee.