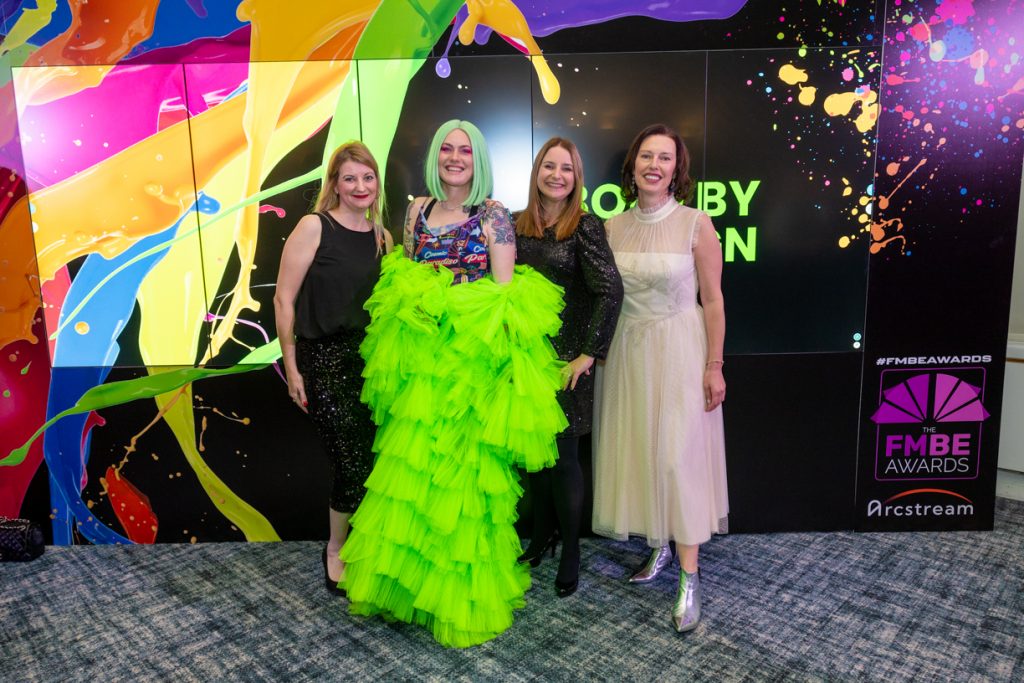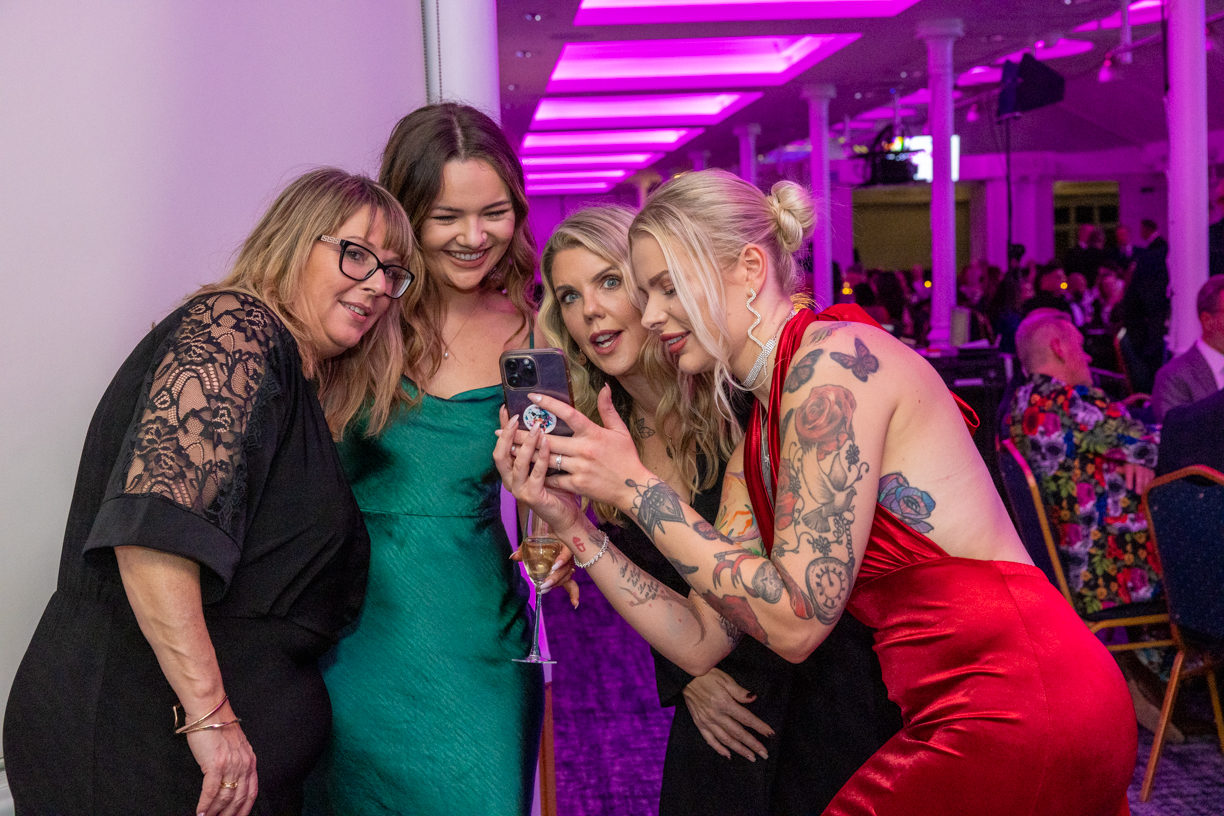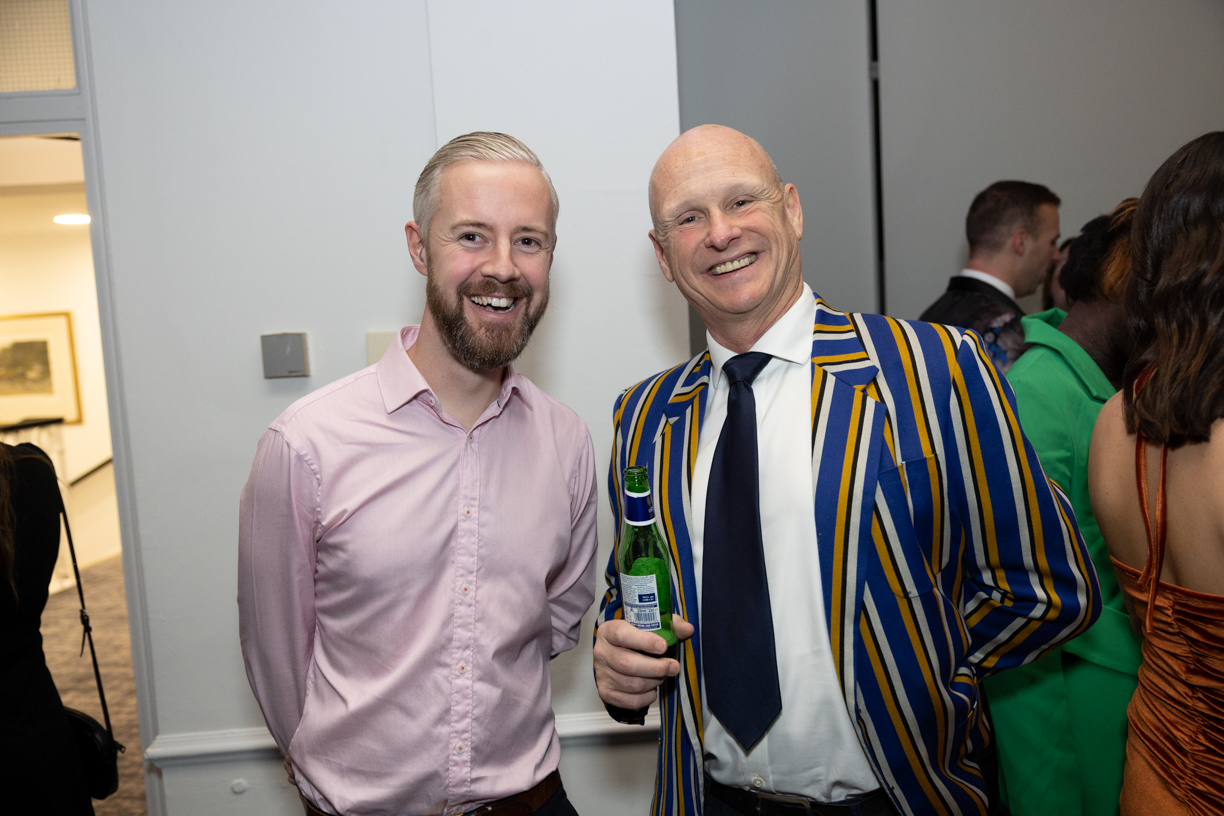 We had one heck of a night, which is, as ever, thanks to the guests. Thank you to everyone for embracing the occasion.
We'll be setting up soon for next year, location in discussion, under wraps for now.
Entry for next year will open soon too – to give anyone with peak Summer periods a chance to get entries together ahead of time.
If you weren't there, or if you were but partied too hard, here's what you missed.
The full event and party photos by Aniseed Photo
Photographer JT from Aniseed is an events industry specialist who not only takes great pictures, he is helpful behind the scenes with insight and advice. A welcome back to this trusted partner.
Another welcome back, and another events industry regular.  Ambanja work efficiently and unobtrusively. A pleasure to work with.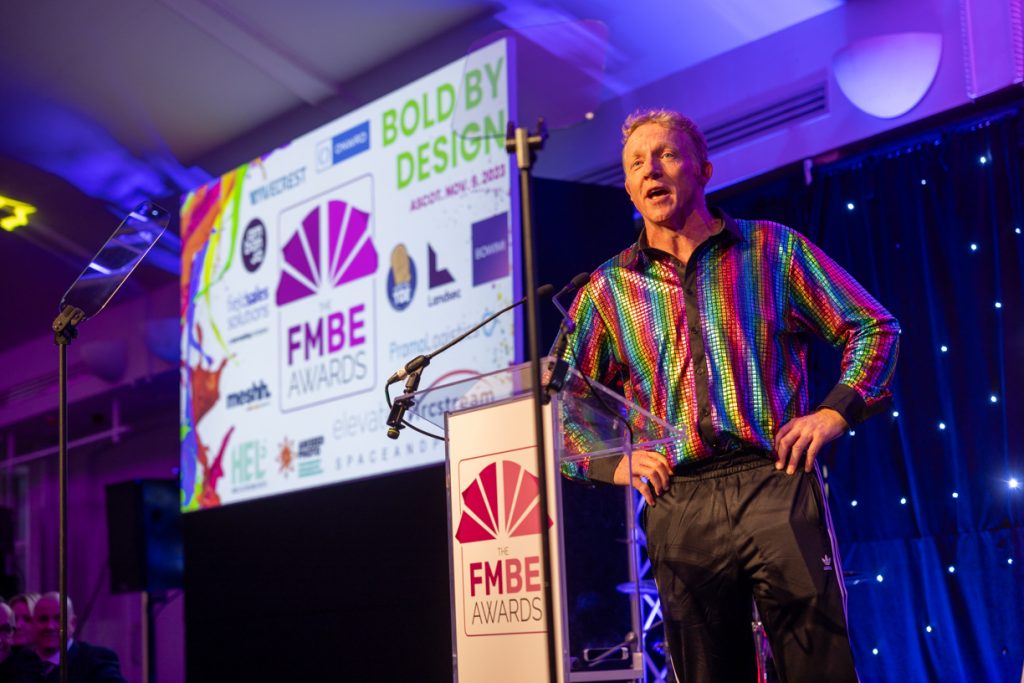 Welcome Speech – Frank Wainwright discusses the shortlist, the event, the sponsors and new project, Frank's Big TOE
Bold By Design
Our event theme covered the bright if you dare dress code, the painted event livery, the posing interactive screen by Arcstream (see below), and an exhibition of bold and brilliant design and build agencies.
Here is the link to the work we profiled on the night.
Applicants to the Bold By Design FMBE recommended programme are asked to email FrankATfrankpublishing.com
Kerry Godliman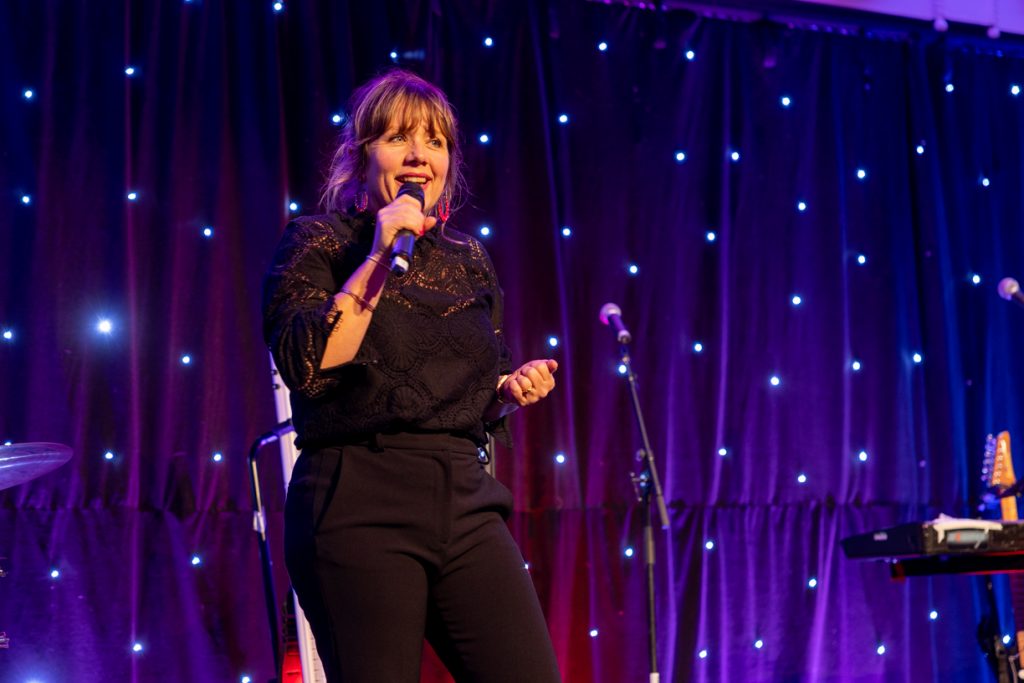 Kerry has starred in Live at the Apollo, Taskmaster, Derek and After Life. She provided a very warm welcome to our audience and winners. She was awesome.
Jonathan Clays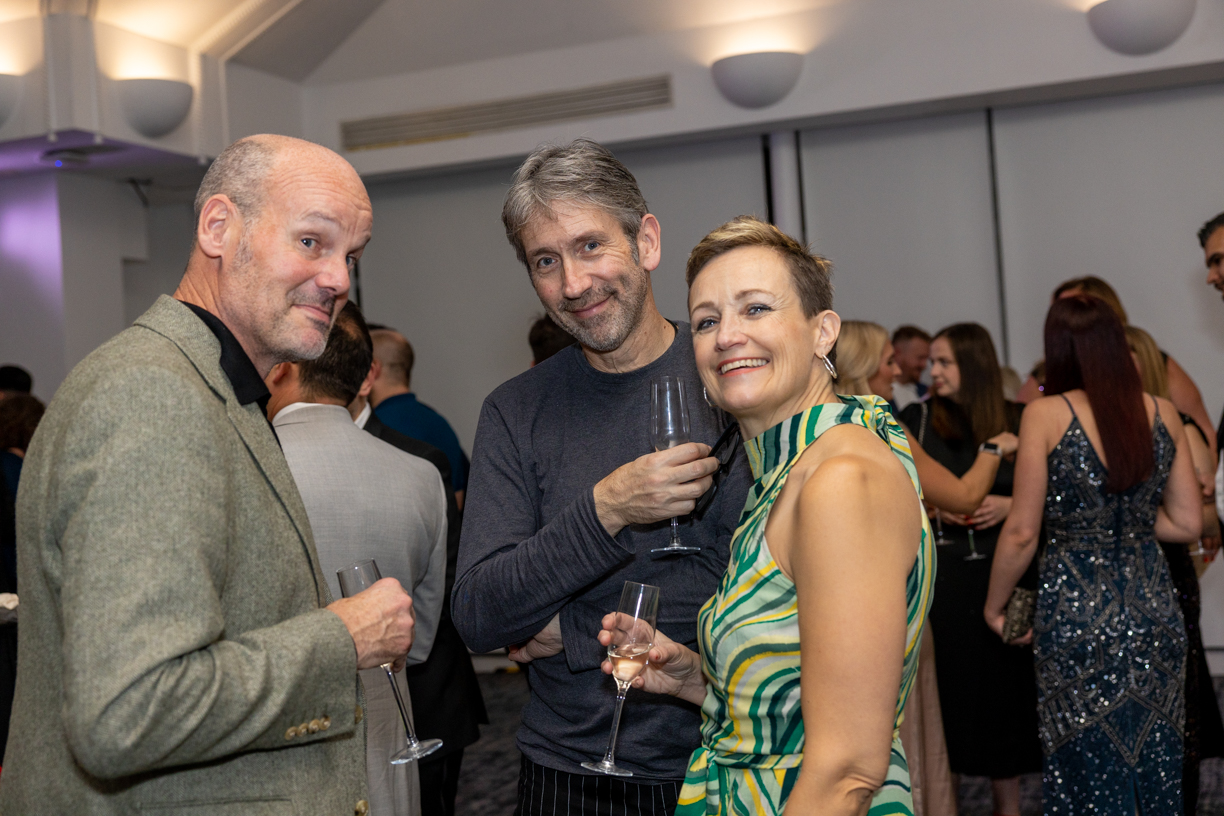 (pic left, with Dave Annis, stage manager and Sam Tasker Robbins, event producer) The ultimate voice of god, an event regular.
19Eighties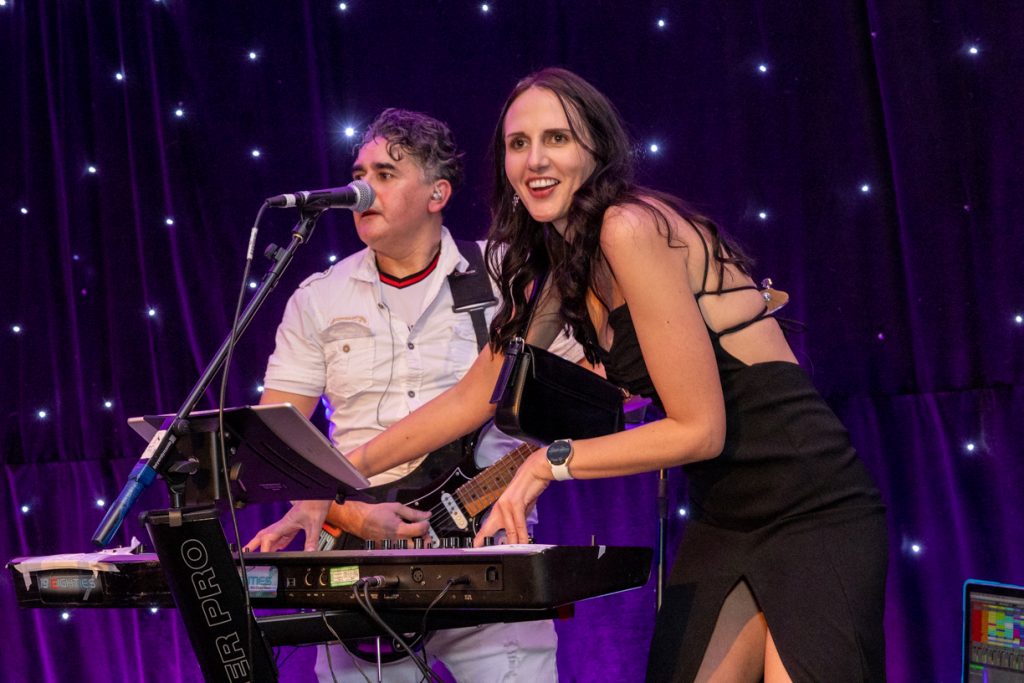 Great sounding 80s band coming to a festival near you next summer.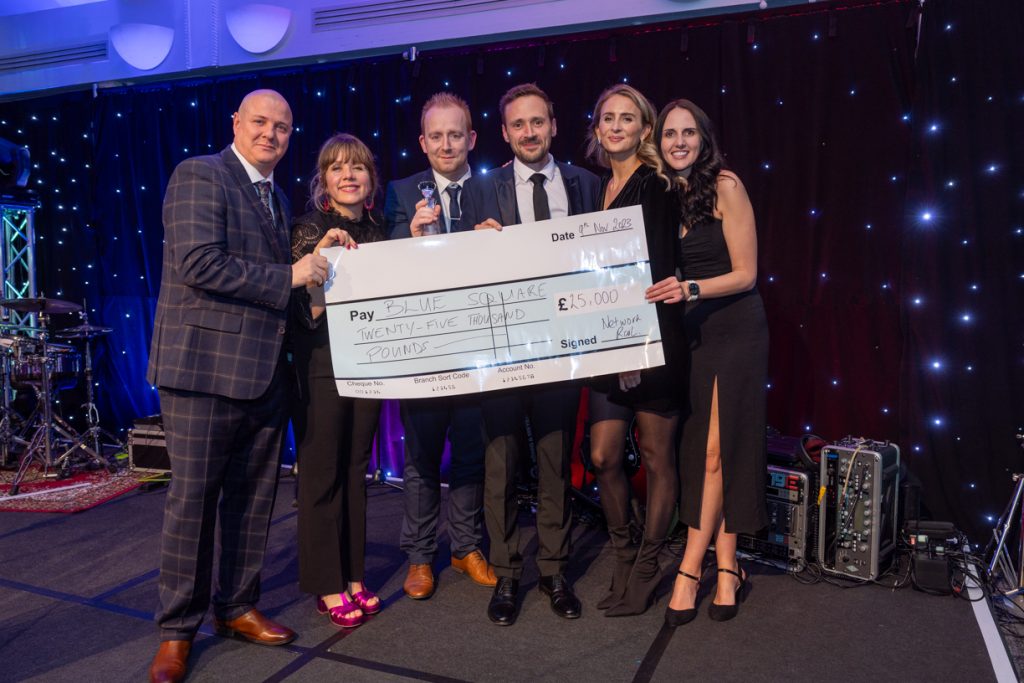 Not only did our lead sponsor partner with us, they brought a £25,000 cheque for the Roadshow/Shopping Centre winner to spend on Network Rail space. They also provided Matchmakers for every table. SpaceandPeople is such a supportive business, a wonderful match for FMBE.
Elevate Global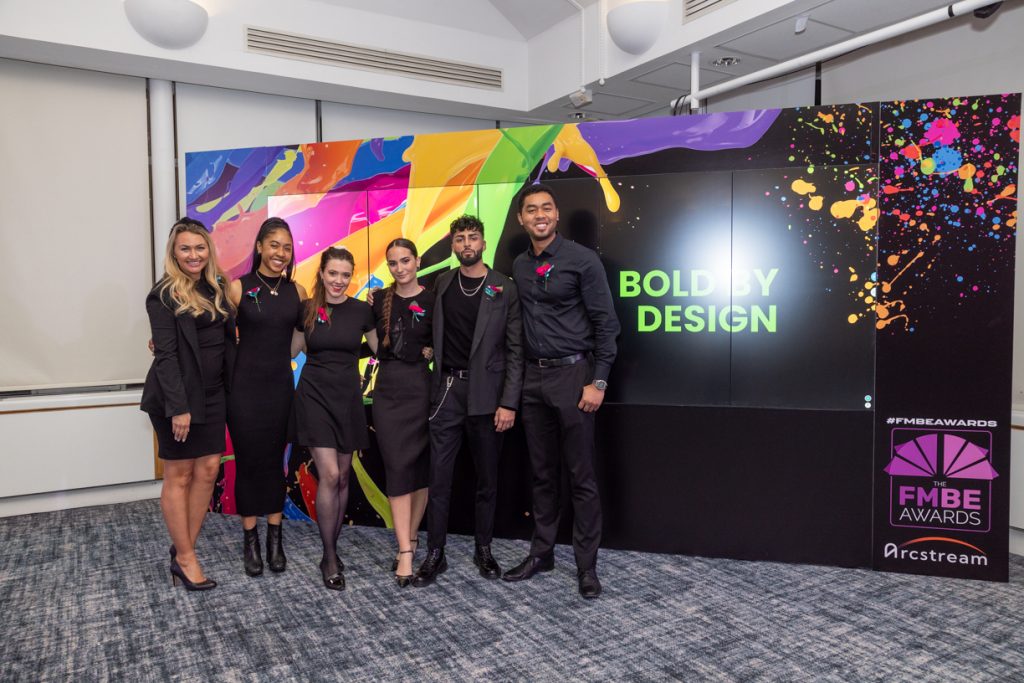 Consummate professionals who kept the whole show on track delivering cheers in all the right places. Elevate Global is more than just staff, they are relied upon colleagues who are passionate about the success of the event. There was also an Elevate photo frame competition for the best Bold by Design pose. Paul Gillam, N2O (pic below) was declared the winner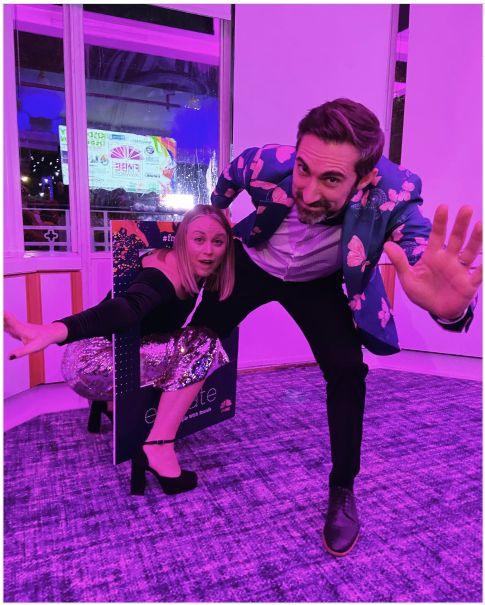 Everything interactive at the event was the work of creative tech wizards Arcstream.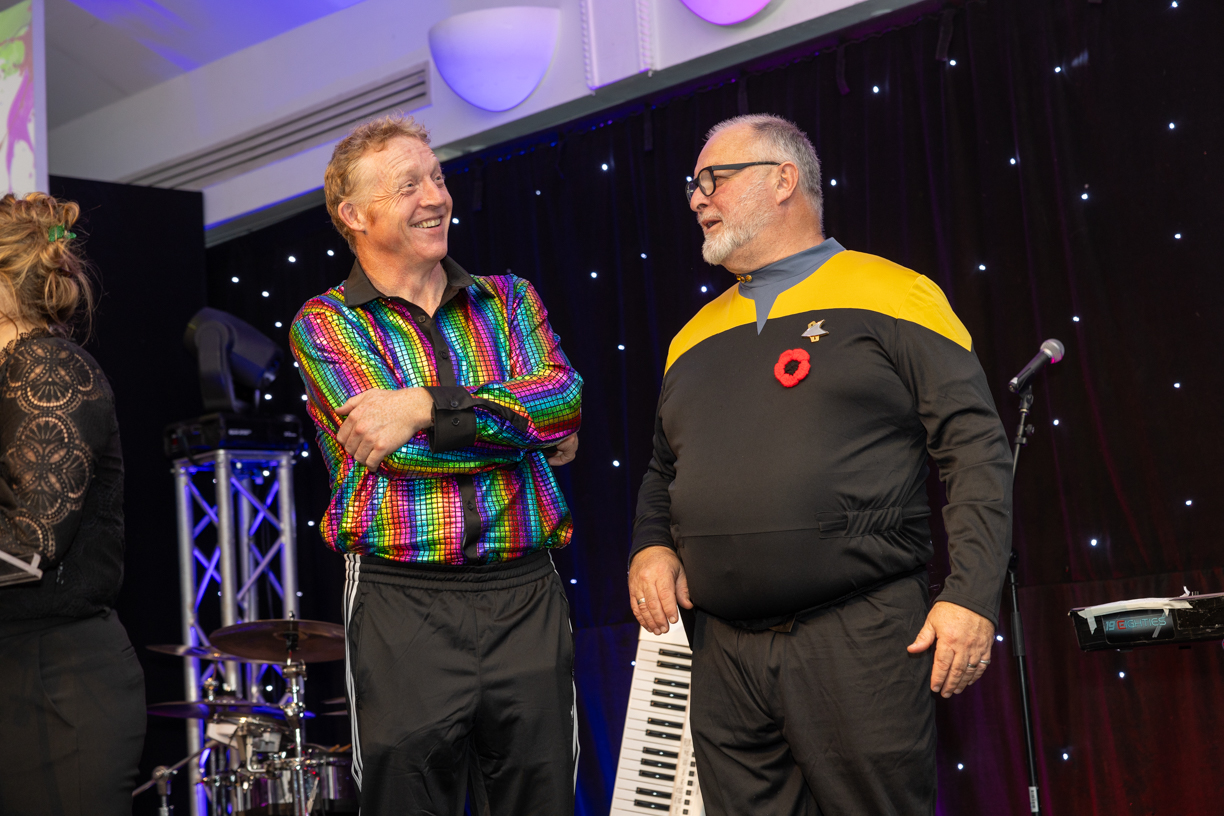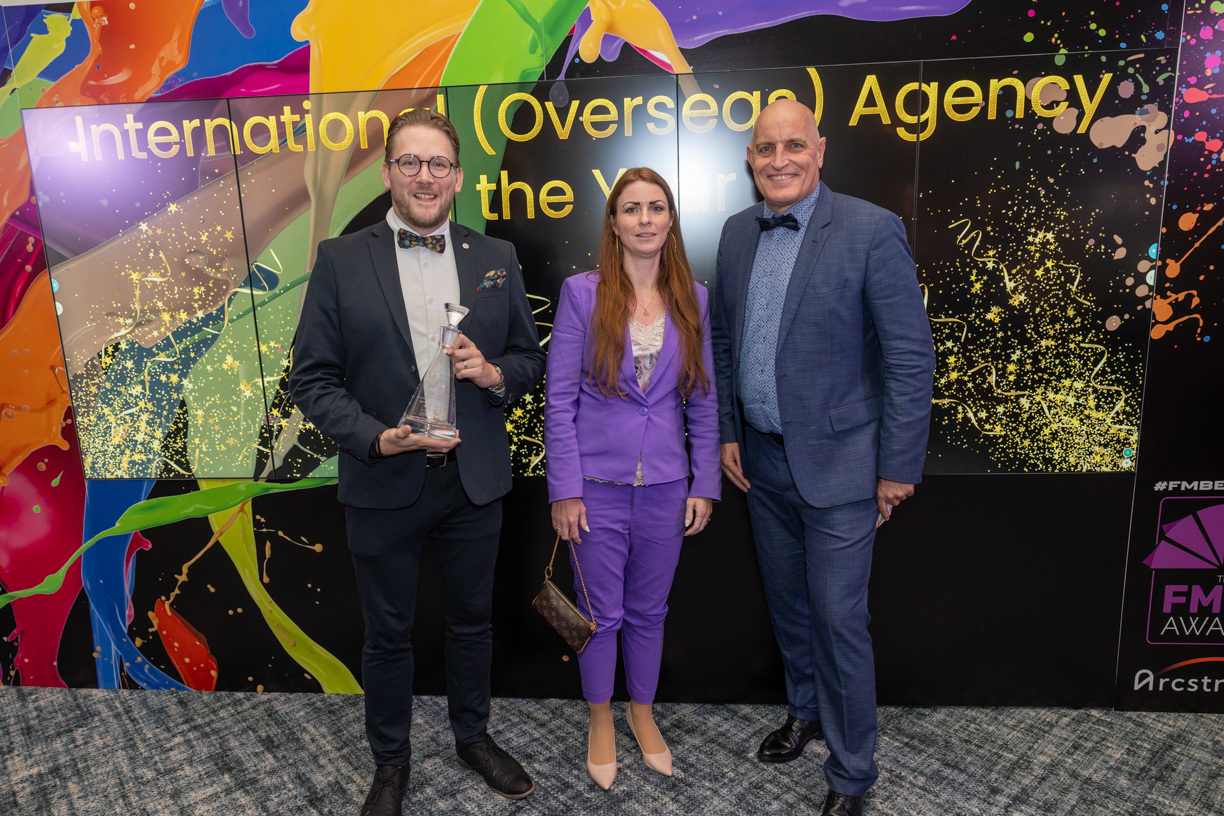 Frank's Big Tour Of England – July, August 2023. This epic new project will see Frank embark on a 2000 mile run next year, raising money for Brathay Trust and drawing a massive audience to hear about what FMBE agencies and brands get through in an English summer. Come and join in. 
The first donations are in from FMBE sponsors Field Sales Solutions (David Louis pictured with Frank above), ONWRD,  Land Securities and WaveCrest (pictured above) as well as N2O.  Amazing generosity and support, thank you.
Category sponsors
FMBE was proud to promote these four excellent industry suppliers, all of whom enjoy enhancing FMBE campaigns. Thank you for supporting FMBE and its brands and agencies.
Bowimi, Field Data category – "the ultimate platform for field teams"
Meshh, Immersive Event category  "create engaging experiences through actionable insight."
HEL's, People Powered category "People Powered Brand Activations"
Promologistics, Operational Success category "Logistical and Operational Brand Support"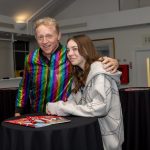 Social media X'er 
Thanks to our very own Lily Parcels!