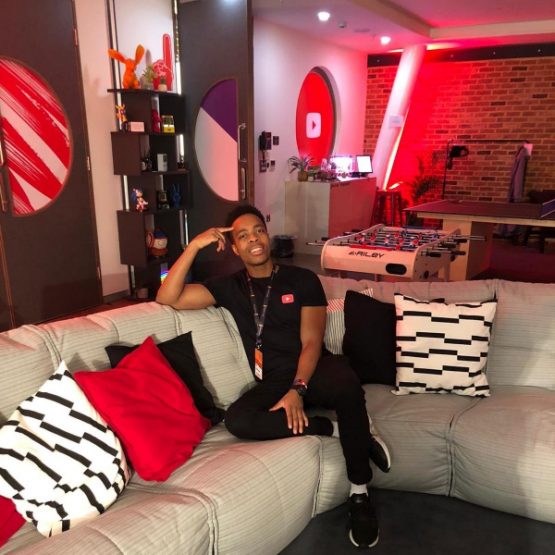 Kit Esuruoso is an award winning actor living in London. Kit has recently Won the Award for Best Actor playing in the nominated film 'Akoni' at the Australian Screen Industry and Network Awards. He recently finished Bonnie and Clyde at the Garrick Theatre in London and can be seen starring in the new thriller film 'Lure' due to premiere early 2024.
Kit has worked with leading directors such as Rupert Goold, Phyllida Lloyd and Daniel Evans, which has put him in contact with big names such as Tina Turner, Oprah Winfrey and Norm Lewis to name a few. Hungry and curious, Kit has always been one to push the boundaries and drawn to telling stories that educate and inspire.
Kit has been part of the Kru Live team since 2015. He works as a Brand Ambassador and Team Leader in between jobs. The agency sat down with Kit to discuss how Kru Live has helped him pursue his career goals.
Can you share your journey and experience as a performer, and how you came to be a part of Kru Live's team?
Absolutely! I joined Kru Live about eight years ago when I was fresh out of drama school. I had a few acting jobs lined up but was looking for something that was flexible and fun – a job that played to my skills and personality. I love being around people, so being in an high-energy, fun environment that allows me to interact with people was perfect for me.

At the time, I did a group recruitment day and then a one-to-one interview, and having been successful in the role, I have never looked back. I only work for Kru Live in between acting roles, which is usually for just a couple of months during the year, but I have been doing that consistently for the best part of the last decade.
Kru Live has a network of talented individuals on our books – whether that is actors, musicians, DJs or performers – it has been described as a community of its own. How does it feel to be part of this community?
I love being a part of the Kru Live community. I have met some incredible people – and some of my good friends – through this network and have Kru Live to thank for it. One of the people I met in my early days at Kru – who is also an artist – has become a really close friend of mine and now, if we aren't seeing each other on jobs, we go to see each other's shows and performances!
It truly feels like a community of like-minded individuals who share a passion for the arts and performing. I have had the chance to collaborate with individuals I have met through Kru on various different projects, so it's not just a Kru community who comes together for work, it's an artistic community outside of Kru as well.
Kru Live is often a great way to supplement income in between gigs. Can you describe how Kru Live has provided you with a supportive and flexible approach to work?
I always recommend Kru Live to other performers when they're looking for work in between acting jobs. What sets Kru Live apart is their professionalism and reliability. They understand the acting world – opportunities can sometimes come up that we can't say no to. As long as there is clear communication from the outset, Kru are understanding and will do their best to help make it work.
Kru Live is one of the best in the business. I am always paid on time, I'm always paid correctly and they have some of the best, most fun gigs in the industry. I love it!
Can you share an example of a memorable event or campaign you've worked on as a Kru Live Brand Ambassador? What made that experience stand out for you?
One of the most memorable experiences for me was not so much about the activation itself, but how the team at Kru treated me within a particular campaign. The campaign I was working on lasted for around six weeks and I was working two or three days a week on it at one point. The role was as a Brand Ambassador promoting a particular product in clubs and bars across the capital.

Half way through the campaign, the Team Leader was unable to continue in the role and I was asked to fill in. It was something that I hadn't done before, but the team at Kru had seen something in me and they were confident that I could step up to the position. I did, and since then I've been a team leader on several events and activations since. It showed me that there's room for progression within the role, even though it's not my primary gig, which is great!
You can find Kit on Instagram: @Kit_is_me