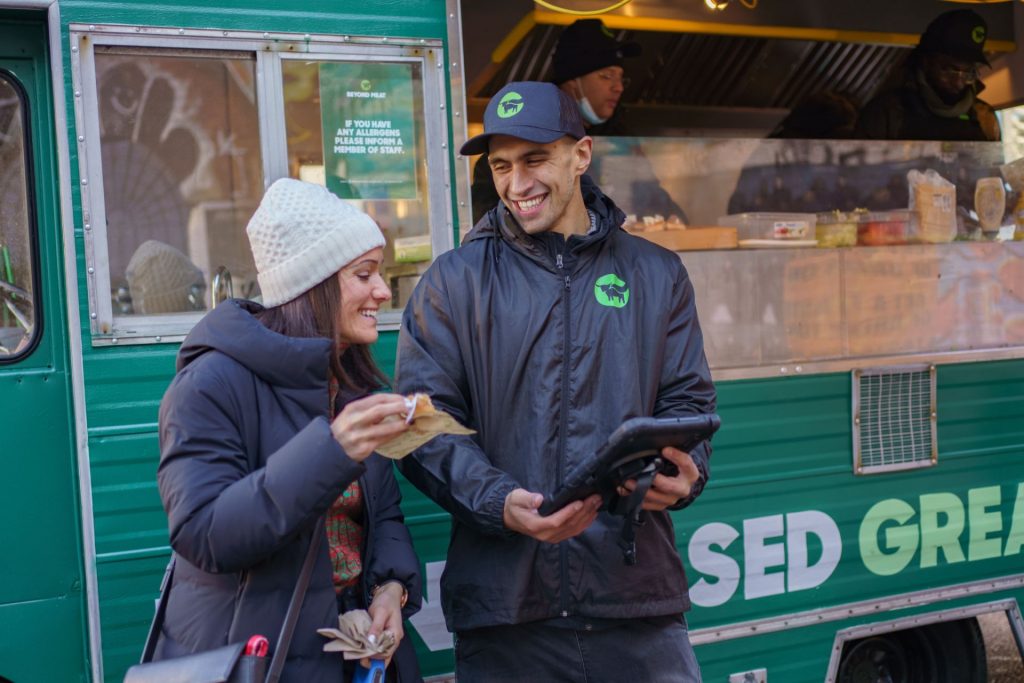 Fieldmarketing.com introduces the first in a series of monthly thought leader articles from our FMBE Awards staffing partner, Elevate
From private travel carbon emissions to the vast piles of waste produced, it's no secret that the events industry is often guilty of contributing to unsustainable practices. You only need to read the recent news surrounding the UK's summer festival season (such as Edinburgh Fringe and Reading) to witness the devastating impact such events can have.
But it's not all doom and gloom. While the pandemic had a devastating impact on our industry, it pushed topics like diversity, sustainability and social responsibility into the spotlight, encouraging many organisers to rethink how events are executed. As a result, the industry has a real opportunity now to reassess its processes and plan more sustainable in-person events.
The challenges our industry faces
One of the biggest challenges the industry faces with implementing sustainable practices is the internal resistance to change. First, change comes with uncertainty, something that often makes people feel uncomfortable. Secondly, while awareness is growing, sustainability remains a topic people lack knowledge of.
But companies that choose not to do something are putting themselves in danger. According to sustainability charity WRAP, 63% of the UK public think businesses should act immediately on climate change. Consumers are demanding more action in this area, and those organisations that choose not to listen risk damaging their brand.
The good news, however, is that progress is being made. According to the latest Shape of Events survey, 85% of respondents identified climate change as the industry's most significant long-term challenge. Therefore, we can expect awareness of environmental issues and sustainability to drive event agendas as more organisations and brands try to reduce their carbon footprints.
To do this, event professionals must work with clients to ensure these sustainable practices form a central part of the planning process rather than a last-minute decision.
And we're moving in the right direction. At the COP 2026 Climate Change Conference last year, the Net Zero Carbon Events Pledge was put forward, acknowledging the need to fight climate change and eliminate the industry's greenhouse gas emissions by 2050. Those who signed the pledge have committed to being transparent with their plans to achieve net zero, collaborate with partners, suppliers and customers to drive change, measure and track greenhouse gas emissions, and regularly report on progress.
Making more sustainable choices
While there's still a long way to go when it comes to making sustainable event practices the norm, there are steps organisers can take now to move in the right direction.
Choosing green venues
One of the first decisions often made when organising an event is choosing a location. You might consider whether the venue has sustainability credentials, such as an ISO 20121. If they don't have that, it's worth asking them to show how they've invested in green initiatives.
Other factors to consider would also be access to public transport and local suppliers, and nearby accommodation (if required) to reduce the need for commuting between locations.
Reducing food and beverage waste
Food often forms a major part of event planning, and there are many sustainable practices to consider here. For example, you might choose a sustainable event caterer that uses locally and responsibly sourced ingredients.
Use proper cutlery that can be washed and reused, or biodegradable utensils to eliminate the need for single-use plastic. Setting up water stations with reusable cups or bottles is another excellent way of reducing the need for plastic.
You could also look into local organisations and food banks accepting donations for any leftover food.
Offering recycling facilities
Most events already have recycling stations, but making sure these are strategically placed and well labelled will encourage more people to use them.
Handing out sustainable merchandise 
Promotional merchandise such as keyrings, pens and bottles are a common yet highly wasteful aspect of event planning, with much ending up in landfill. Instead, think about giving away eco-friendly gifts, such as seed packets, products made from recycled or sustainable materials like bamboo, and reusable tote bags.
Providing better transport services
Transport is a significant contributor to carbon emissions. If attendees use private vehicles to get to your event, this will significantly impact your sustainability goals. Instead, think about how you can encourage them to use alternative methods. For example, you could offer special discounts for using public transport, or provide shuttle services from their accommodation to the venue.
Cutting the paper trail
From tickets and flyers to delegate badges and event programmes, paper often plays a big part in events. Yet, with the rise of digital, it's become much easier to cut out the paper trail entirely.
An app or a website that attendees can access via their phones provides a much less wasteful and more efficient way of marketing your event, signing people in, sharing news and making announcements.
Elevate's commitment to a sustainable future
While we've already been taking steps to do our bit for the planet, we recognise the potential that Elevate's global platform has to make a real difference. That's why we launched Elevating Purpose: Our Plan for Social and Environmental Action. This report outlines the steps we're taking to tackle the broader issues around climate change and social injustice. It contains information on our targets for sustainability, diversity and inclusion, along with what we're doing to support our employees and the communities we work within. You can view the report here.