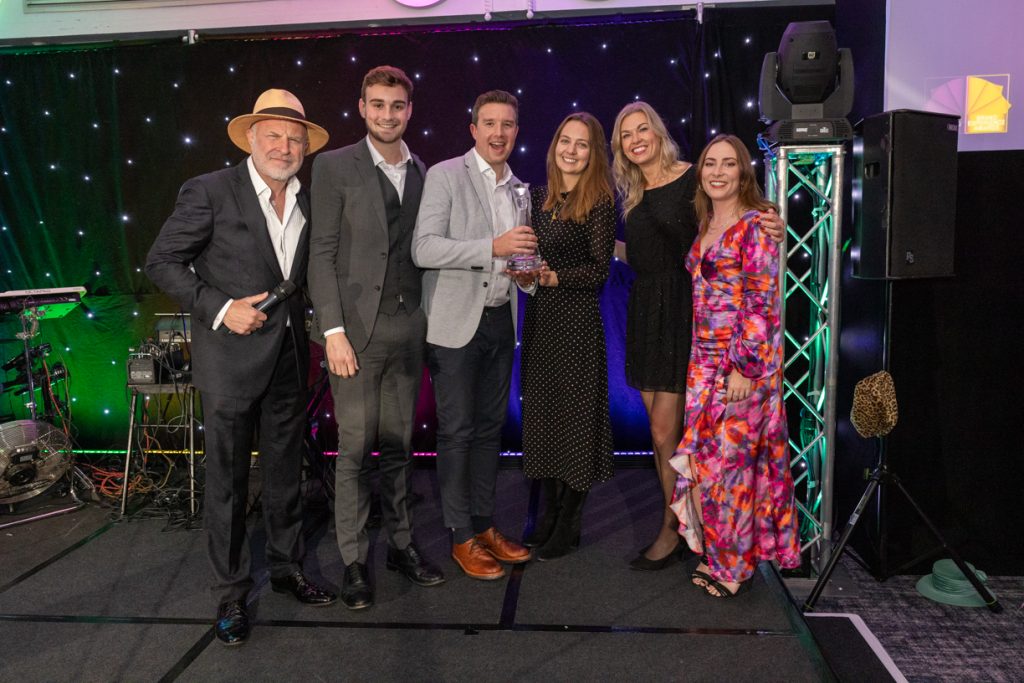 If not a full post-Covid recovery the category saw a returning strrength in depth and 3 high quality winning camapigns.
BRONZE TRO and Fuse – Just Eat Takeaway
Writing this during a World Cup, thankfully we have had Jill Scott starring on reality TV to keep the wonders of Euro 2022 front of mind. It was was such an immense success story for football and mass events and saw public spaces turned over to fan parties in scale with men's' international tournaments and club Champions League finals.
TRO and Fuse are no strangers to such occasions, bringing their combined professionalism to these events on behalf of Nissan before. This time Just Eat saw the benefits of their ability to tap into the fan psyche and create collectable moments from a bright and inviting brand stand. It featured – amongst other things – a giant sofa, a giant bath, football skill challenges and slomo video capture.
Competing for attention, with live screenings and other brand activations, TRO and Fuse helped Just Eat smash a key footfall target
Fan Party attendance across 9 days à 65,000
Just Eat Home footfall across 9 days à 7,950 (22% over target)
SILVER Wasserman – BMW
BMW at All Points East festival was an event stage sponsorship and party that was delivered with thorough professionalism that capably tied BMW's Play Next investment into music to an appreciative fanbase.
The event was very well supported by connected PR.
The entry declared: "All Points East festival research indicates that we were successful in driving brand consideration amongst event goers as a result of the partnership, with a brand uplift of 300% for BMW brand consideration after interacting with the BMW Play Next stage."
GOLD Hue & Cry – Hennessy
It is surprising to some that the NBA should have an official spirit global partner in the shape of the classic cognac Hennessy, but once you accept that then its clear that a bold initiative needs to be brought about to make that sponsorship resonate in key markets.
In the UK Hue & Cry set sail with an audacious plan – to float a basketball court down the Thames, past the Houses of Parliament, staging music, entertainment and, of course Basketball, including a tournament for VIP teams from suitably popular licensed restaurants and brand relevant bars. There was also a consumer event hosted on the court, an event that built upon a previous pop-up with sampling at Box Park, Shoreditch.
FMBE Awards has seen floating ball sports before, with tennis and American Express. So, whilst the idea wasn't without precedent, this was a fresh interpretation to a completely new audience that generated immense PR, 82 per cent of which attributed the activity to Hennessy.   In addition to the PR, all angles of the event were filmed and photographed, providing Hennessy with a significant content library.