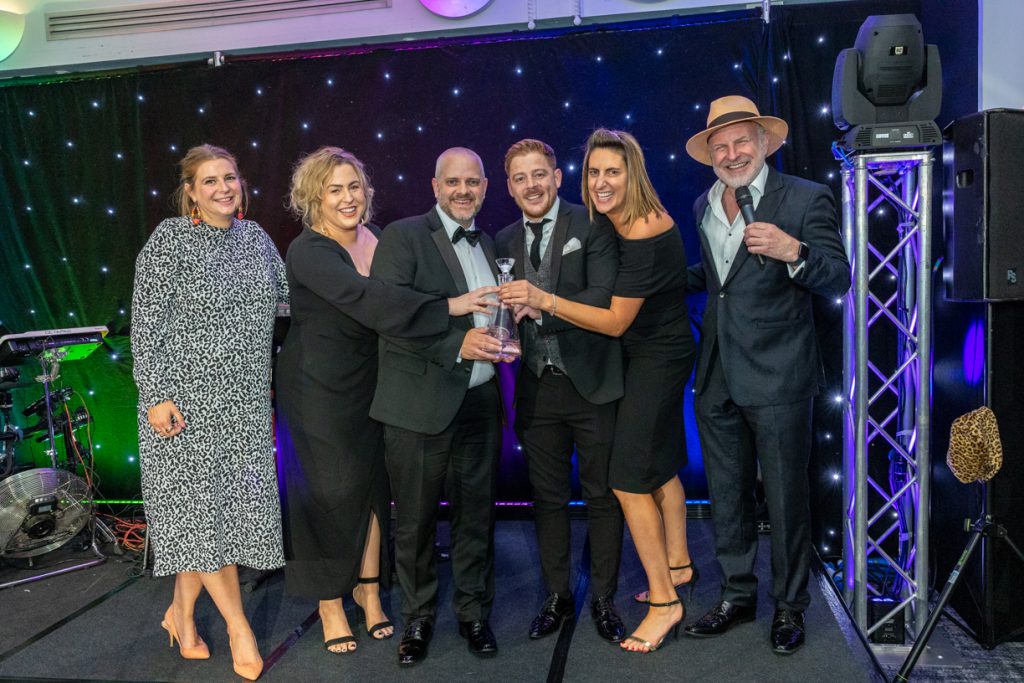 Assessing the top three our judges were faced with a trio of the most competitive sales teams. The 2021 silver and bronze teams were back with belief in their even better numbers and a brand new joint team bringing together sweets and beer was the unusual challenger.
BRONZE REL Field Marketing – Weetabix
If FMBE had a prize for the most consistently brilliant field sales team around for the last few years, then that prize would belong to this team. This bronze follows silvers in 2021 and 2020. Sustained quality is underpinned by ever improving rankings in satisfaction measured for the agency's dedication to the Great Place to Work scheme.
All the important sales numbers also improved this year helping the team to agree contract extensions across the combined Grocery, Wholesale and Convenience team.

Mark Perry – Head of Instore & Category Weetabix comments:
"The REL Team continue to go from strength to strength with our business. Despite the challenges of Covid, they have exited from the pandemic well and continued to build and develop their store level relationships across the various retail estates that we cover. We feel this gives us a noticeable competitive advantage, especially as store hours for colleagues continue to be a challenge and supply chains continue to buckle under the weight of global pressures. The frontline responses that we get from our REL teams are invaluable in keeping us on-sale.'
SILVER Field Sales Solutions – Ferrero
Ferrero reversed 2021 bronze/silver fortunes with silver this time to Weetabix's bronze. It was by a very narrow margin. But like Weetabix they have forged a close agency-brand relationship over an extended period. For Ferrero this was a 10th year as a team anniversary. This team has often featured in this category in these 10 years and won the Gold Team of the Year award in 2014.
The entry was strong in emphasising the continual improvement each passing year before focussing on the latest yoy data. One set of results our judges remarked on showed how data use has impacted performance:
+17% in-call time YOY 
-18% mileage YOY 
+332 additional outlets covered in journey plan, +16% 
A video testimonial from Neil Pledger, head of field sales, Ferrero UK was shared confidentially with our judges, and it communicated a strong appreciation of all aspects of the team.
GOLD Powerforce – Haribo/Molson Coors
The internal name for this team is HariMoco.
This category has seen joint teams before, notably whilst Red Bull and Danone Waters found the synergy to merge some calls to drive efficiencies together with REL Field Marketing a few years ago.
The category has also seen past strong performances from Molson Coors with Powerforce, coming close to winning a few times before a memorable gold in 2017.
This is the first year a syndicated team has won this category and it did so unanimously.
The team operates in the convenience sector and came about because Molson Coors was looking for an efficiencies partner that could help spread overheads whilst sharing the same ambitions for excellence in store.
The case study showed how this team was built by maintaining Molson Coor's investment and increasing Haribo's, building a platform for both to benefit.
Tellingly no redundancies were seen. The full team contributed to the entry providing team insight and video voxpops.

One judge summarised the entry: "Intriguing set up in the challenge section…selling beer and confectionary. High levels of engagement and strong testimonials from the field reps who seem delighted to be working with both Haribo and Molson Coors. I really like that. Good set of results for both brands and testimonials from key stakeholders proving that syndication can work in the convenience channel."