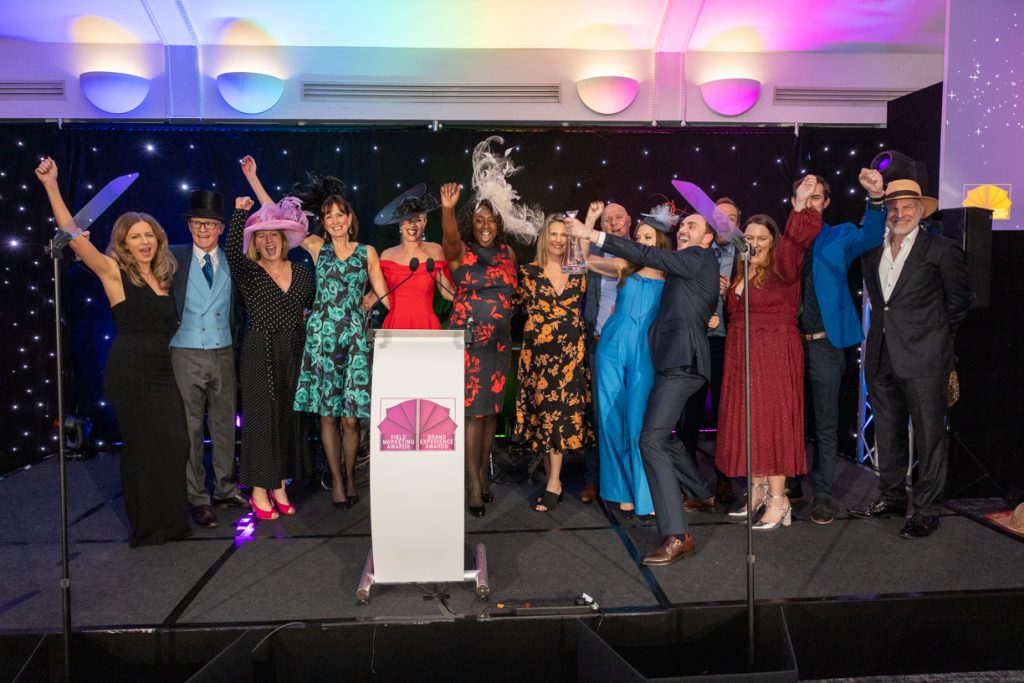 (Award presented by Andrew Bodwick, head of agency and brand, SpaceandPeople)
As usual this category was decided after two judging processes as the best performers for category campaigns then answer agency direction questions.
BRONZE Fizz Experience
Fizz's category win in Small Scale with Ajinomoto was a special one, taking a brand that is on trend and growing and helping it to expand its horizons as well as introducing the art and science of sampling to a new retailer, Langdon Oriental.
Also clocking up a win in brand ambassador, silver in Retail Experience and Bronze in Tactical (ROI) this was a glittering year for the agency.
In stage two, judges found the move towards the government's energy savings ESOS programme especially intriguing for the future.
SILVER We Are Collider
The complex storytelling and global reach bravery of the Arcane launch campaign marked We Are Collider as a special agency. It is set to win multiple awards as well as ours. Doubtless that work will be harnessed to take the agency up another level.
At the same time attentive work for Waitrose showed what the agency can do when combining forces with a brand that wanted a more predictable solution. It was a highly professional piece of fanbase event marketing.
Our judges also saw some key business numbers that show how this growing agency is looking to sustain its new scale and reach. Riot Games (Arcane) looks to have been a dream client and it will be fascinating to see if the relationship delivers more work like this, and more client quotes like this:
"Wow, I love it! Take my money." Mark Cox, Director European Product, Riot Games
GOLD N2O
There was much for N2O to cheer at FMBE 22. In terms of agency of the year there were some standouts.
The win in targeting with Coke Zero showed the resourcefulness and intelligence of N2O in creating this unique sampling platform and the results were spot on.
The win for Fox & Ivy at Tesco also impressed by selling collections using committed brand ambassadors. The agency's relationship with Tesco looks stronger than ever. The collaboration for Tesco's London Pride support was further evidence of that.
The blend of brand ambassadors and influencers that the agency calls upon also looks strong.
N2O is a leader in logistics, staffing and innovation. They can give old favourites – such as the Coca-Cola Truck tour – a new spin, whilst encouraging the same client to try something new. The Agency of the Year application also gave us a hint to next year's awards with the summer activation at 'Truck Festival' finally coming to fruition.
The agency is on course to turnover £24M this year, double that of the COVID blighted 2020 and up on the 17M registered in 2021. It does so with a happy workforce. In their Employee Engagement Survey 'I am happy at N2O' scored 95% agreement.