Welcome to Fizz – we've been engaging customers through brand experience since 1986. With over one million consumer experiences and a host of industry awards under our belt, we're incredibly proud of our brand partnerships, our heritage and our results. As one of the UK's leading experiential and in-store marketing agencies, we treat your brand as our own, working to agreed objectives to tailor every detail and deliver a truly engaging, memorable customer experience.
For over three decades, our recipe for success has been a unique combination of proven operational excellence, exacting standards and most importantly, our team of talented, passionate people. 
What we do
Fizz is the real-deal. It's first hand. It's hands-on. It's powerful…and it works! Our services combine the senses to create excite, to interest, to inform and to entertain. Most importantly, we create a memorable experience that your customer will take away with them and share with others. And word-of-mouth is the most powerful marketing tool there is!
Services offered:
Experiential: events, on-street, corporate events/hospitality.
Product sampling: food, drink, health & beauty, technology.
Product demonstrations: tech & gadgets, consumer electrical, health & beauty.
People: brand ambassadors, mystery shoppers, trainers.
What our clients say:
"We have loved working with Fizz over the past couple of years in which they've provided an excellent, well organised in-store sampling experience to our customers. Both the account management and shop floor sampling have been second to none." Daniel Thompson, Marketing Manager Food Warehouse by Iceland
"Fizz has provided wonderfully talented and energetic individuals to demo our product and the support team is second to none. Blendtec is a results driven company and Fizz has proven that it is too. We are grateful for the invaluable services it provides." Landon Thalman, International Sales Trainer, Blendtec
"Fizz has been an excellent partner; thorough, professional and impactful. Its 360 degree service was invaluable for H2O+ and we were thrilled with the promotion's results." Sarah Hatch, UK Consultant, H2O+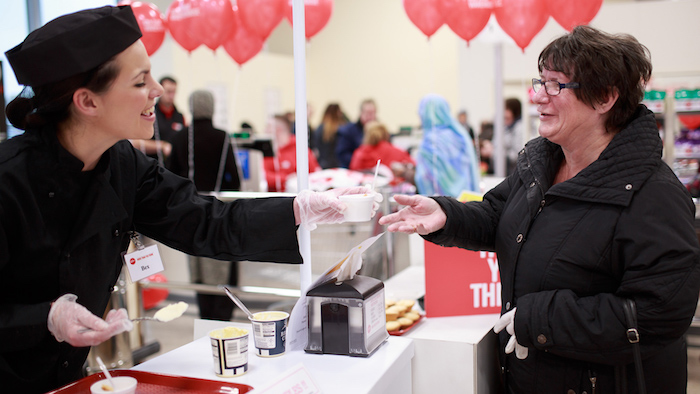 Find out more: