By comparison to many in our industry Elevate are a relative newcomer having started eight years ago – but definitely not short on experience with all of the senior team having run or been involved with some longer-standing agencies, or worked directly for blue-chip FMCG companies or retailers. In that time we have won numerous awards, welcomed FieldSmart  into the group , developed leading-edge technology and consequently no surprises that we have won and retain an enviable range of Strategic & Tactical clients.
Our success also comes from the way we integrate with our clients. We are  open, honest and genuinely share their enthusiasm for their brands and constantly look at how we can raise the bar (often in the bar) with our depth of cross-sector experience. Our clients love the fact we challenge their brief (constructively) to ensure the best possible Return on Investment, creating an activity that at the very least meets,and often exceeds, their requirements and provides in-depth feedback including opportunities for change and competitive advantage..
We have an insights team that not only provides detailed analysis but also starts with the all-important basics of understanding what you need, so we can construct the data capture to achieve this.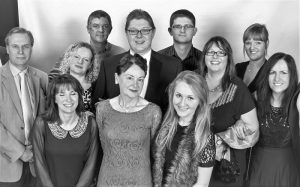 Our field teams are multi-skilled from pure face to face sales, merchandising, Point of Sale installations, Promotional compliance & fix through to equipment installations. Over the years we have been asked to do some 'interesting' tasks that other agencies could not handle and we rose to the challenge….and won! All our field teams are employed by us on a PAYE basis and we always look to ensure consistency of team for each client activity. On Tactical projects we are renowned for our speed of response, flexibility and cost-effectiveness.
We welcome being put on trial against other agencies as we have positive testimonials as to our superior service, likewise it is always good to have options. But whatever you decide we can guarantee you the following:
Creativity/Responsiveness/Honesty/Confidentiality/Integrity/Flexibility/Experience and, above all, Elevated RESULTS