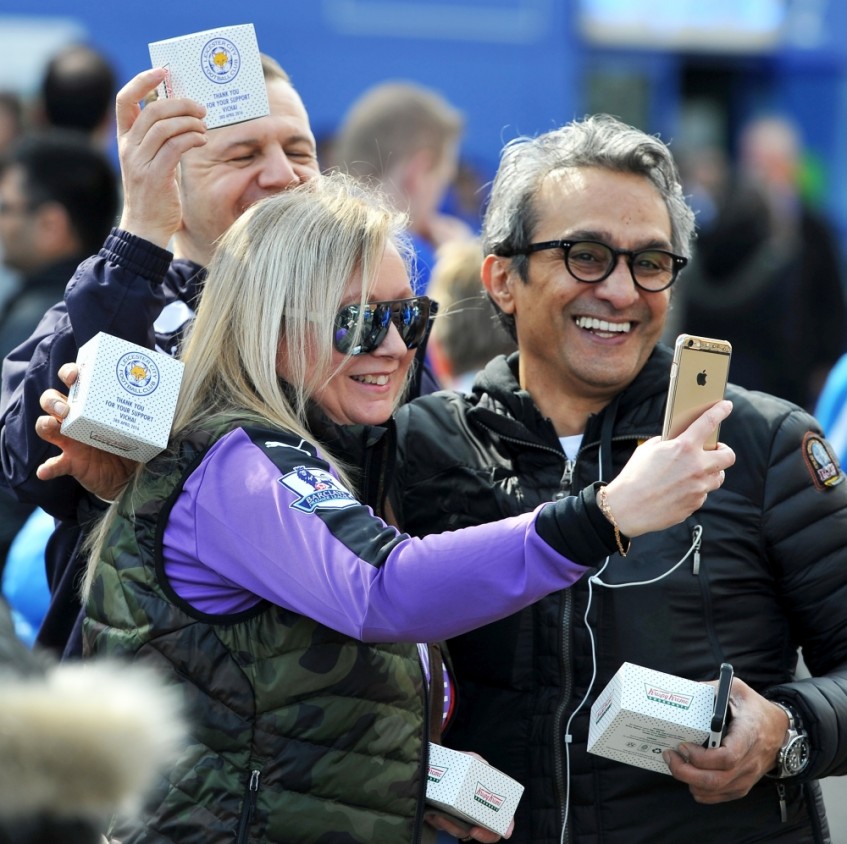 On the 3rd April 2016, Premier League leaders Leicester City gave away limited edition Leicester City Krispy Kreme doughnuts to 30,000 fans who will be cheering the team onto sweet success at the home game against Southampton. Fans were also give a free bottle of Singha beer.
Giving away enough doughnuts to line the King Power Stadium Stadium's pitch 8 times, owner, Vichai Srivaddhanaprabha, wanted to personally thank the Leicester faithful for their unwavering support for his team which is on the verge of making football history this season.
The doughnuts were all presented on Leicester City and Krispy Kreme branded boxes. Coverage was extensive, including branded mentions in the Daily Mirror and Irish Examiner online.
With only a handful of games left to play, Leicester City are now seven points clear at the top of the Barclays Premier League in what is quickly becoming one of the greatest stories in the history of English football!
Serving up a footballing feast, fans were be able to enjoy all the game's goal mouth action with a Krispy Kreme original glaze doughnut and make the much anticipated lunchtime kick-off that extra bit sweeter.
Susan Whelan, Leicester City's chief executive, said: "This is another very generous gesture from the owners of the Club. Mr. Vichai and Top will arrive to the UK for the game versus Southampton this weekend, and then return to Thailand on Sunday evening, just to be with us and to support the team on Sunday.
"There are many special bonds that exist at our Football Club – between the players, the staff, the owners and the fans – and that's been vital to the incredible season we've had. Everywhere we go, people are talking about it.
"We're entering the run-in to the end of the season now, so that bond is going to be as important as it's ever been in the next seven games, and the support of our fans is an essential part of the final push."